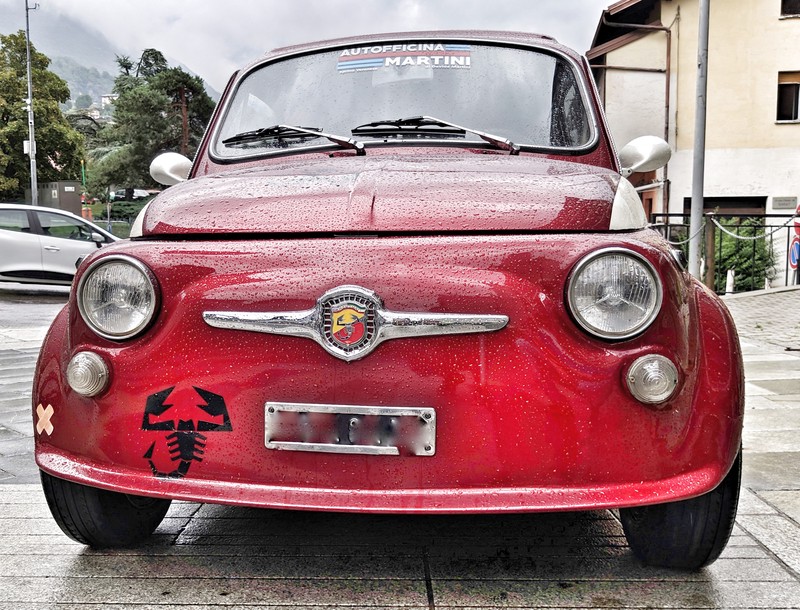 FIAT 500 was born in 1915 as a concept car from the homonymous Torinese car manufacturer, in 1936 the FIAT 500 Topolino (Mickey Mouse in Italian) was launched on market, the name choice derives from the great success of Disney character in Europe during those years, in 1957 is born the most famous model of all, the one called the FIAT Nuova (New in Italian) 500, nicknamed also Cinquino (Little five in Italian), produced until 1975.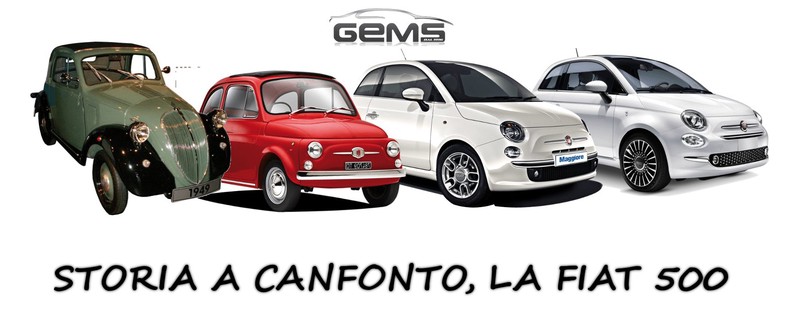 This car was designed at the time for the factory worker families and considered the people's car, with an affordable price for those who did not have a high budget to spend on a car.

Over the years it has evolved to completely change shape in 1991, only to return in 2007 resemble to that model that has made it famous throughout the world, with the differences being considerably bigger and much more expansive compared with its beginnings, now is no more for factory worker families.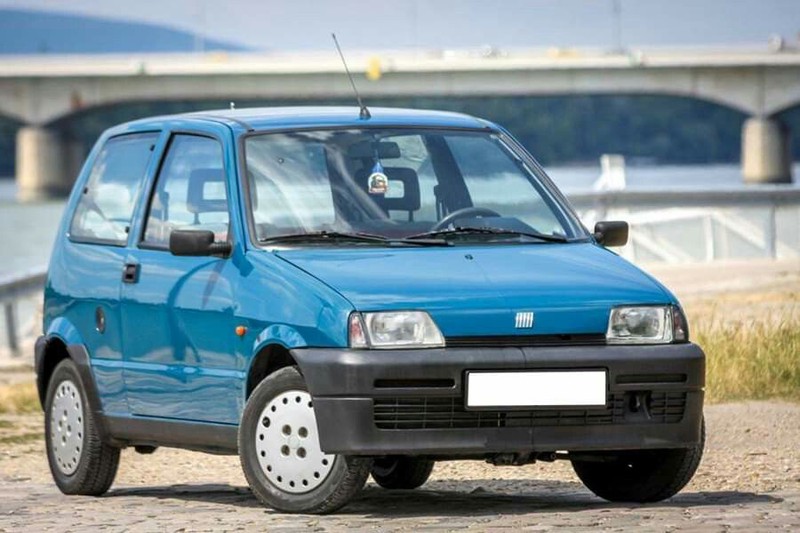 It appears in hundreds of video games, racing but not only, from Gran Turismo to Metal Slug, switching from GTA and Pokemon, and this just to name few from the most famous, if you don't believe it, check it out how many they are!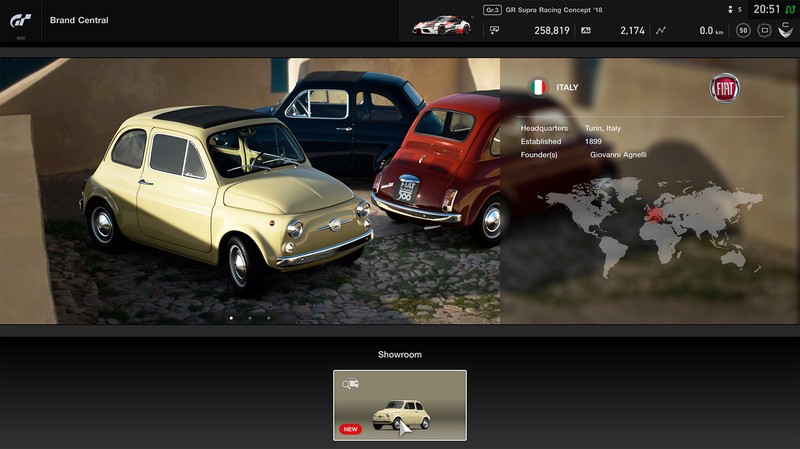 Protagonist of historical motor racing races but not only, the Abarth (with the Scorpion symbol) sport model is very famous in racing area, you can see all sorts and modifications, like the one you see in the following video, on which a V12 of 6.2 liters at 580 hp Lamborghini engine has been builded on, a real monster.

What you saw in the cover picture and you will see in the next pic dates back to 1971, I met his owner who was intrigued when I was doing some shots and approached me with pride telling me the car short story and looking for confirmation on how much the he had treated almost maniacally outside, I could only agree with him about that.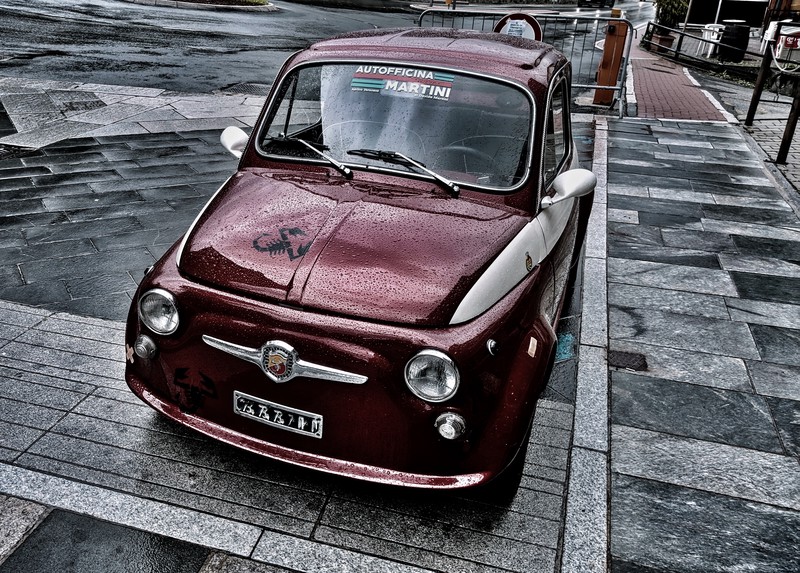 The legendary 500 is one of the Italian Automotive icons together with the most famous and aspired Ferrari and Lamborghini, even if the difference between them is quite clear considering performances and cost. If you are searching for a particular model of 500, called Giardiniera (Gardener in Italian), dating back to 1962, you can buy it with BTC for a price not really suitable for all wallets. It's always nice in my opinion to see past and the future combined together.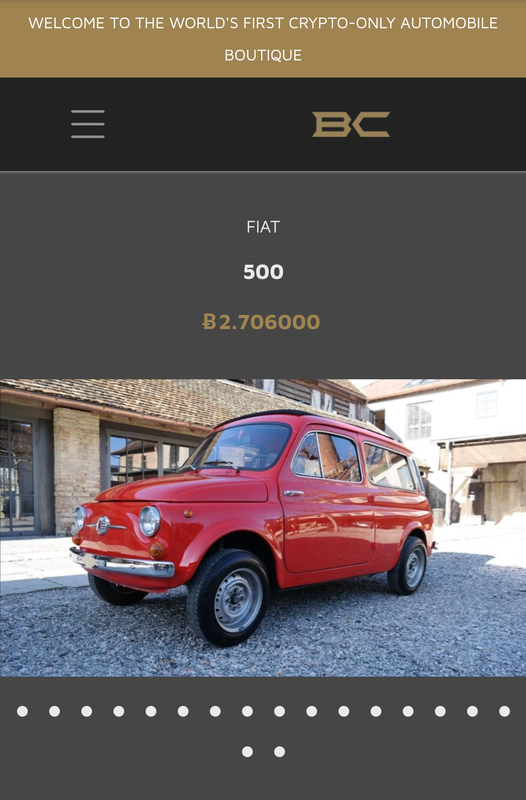 🚗🚘🚗🚘🚗🚘🚗🚘🚗🚘🚗🚘🚗🚘🚗🚘🚗🚘🚗🚘🚗🚘🚗🚘🚗🚘🚗🚘🚗🚘🚗🚘🚗🚘


Join the sport revolution & considering to vote us as witness (Scorum-Italia) and check for other witnesses like:
@stimp1024
@waveyourflags
@bro-delegate
@sahkan
You can vote witnesses here.