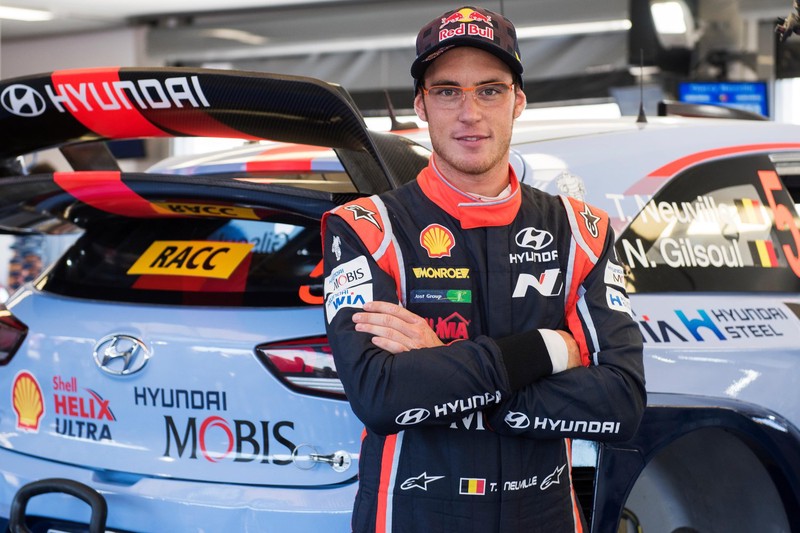 Belgian driver Thierry Neuville, the leader of the World Rally Championship, has extended his contract with Hyundai for three years until 2021, the team announced today.

"We are very pleased to expand our relationship with Thierry and co-driver Nicolas (Gilsoul) for another three seasons" said Michel Nandan, Hyundai's manager of his main duo in the championship.

World Championship runner-up in 2013, 2016 and 2017, Neuville joined Hyundai in late 2013, after driving a DS3 Citroen in 2012 and a Ford Fiesta RS in 2013, and debuted to win the WRC in Germany in 2014, the very first Hyundai triumph.
"In the last five years, both have played a crucial role in the implementation of the Hyundai Motorsport WRC program, helping us achieve many important milestones since our first victory," added Nandan about the nine-winners and 24 podium finishes in the WRC.
Nine of the 13 stages of the World Championship, Neuville commands with 172 points, 23 more than the French five time champion of the World Sebastien Ogier, and 36 than the Estonian Ott Tanak.
Hyundai leads the team standings with 254 points, 13 more than Toyota Racing and 30 than the M-Sport Ford WRT.
"As we move to an emotional ending of the season, it's important that we're preparing 2019 and beyond," he said.