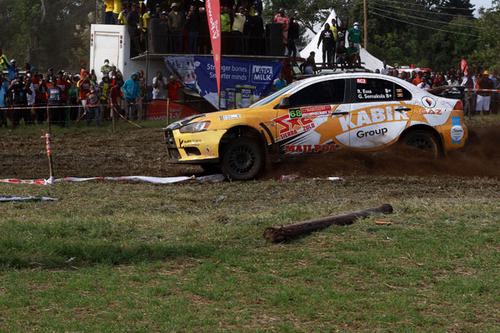 KAMPALA. The Victoria Race Track was interesting.
Riders battled for points in during the fourth round of the Mountain Dew MX Championship. Rally fans had a slice of action as the first round of CRC and National Sprint Championship took place at the 2km sprint double track.
In the MX, Gift Ssebuguzi and Alon Orland, who have not tested defeat in the previous three rounds had to strengthen their grip in MX50 cc and MX65cc respectively.
Fortune Ssentamu, in MX85cc, dominated in the absence of Stav and Aviv Orland while Ali 'Bobo' Omar perennial rival Alestair Blick were separated by only four points with Paddy Blick, a further 25 pts.
Veteran Arthur Blick Jr, a 10-time MX1 champion, took on Asaf Natan and reigning champion Maxime van Pee who had recovered from his knee surgery. In the sprint, Blick Jr, Ronald Ssebuguzi, Omar Mayanja, Christakis Fitidis, Rauf Adam and Kephar Walubi all have one thing in common. They drove Mitsubishi Evo X and wanted to gauge their cars ahead of the Pearl Rally later this month.