The Dock
A 100-foot floating dock that we put in the middle of a surf break and a five Volcom surfer are invited to try out: Noa Deane, Balaram Stack, Ozzie Wright, Mitch Coleborn, and Yago Dora. Instead of paddling into a wave with your surf board this floating can be used to rest and wait until the waves comes.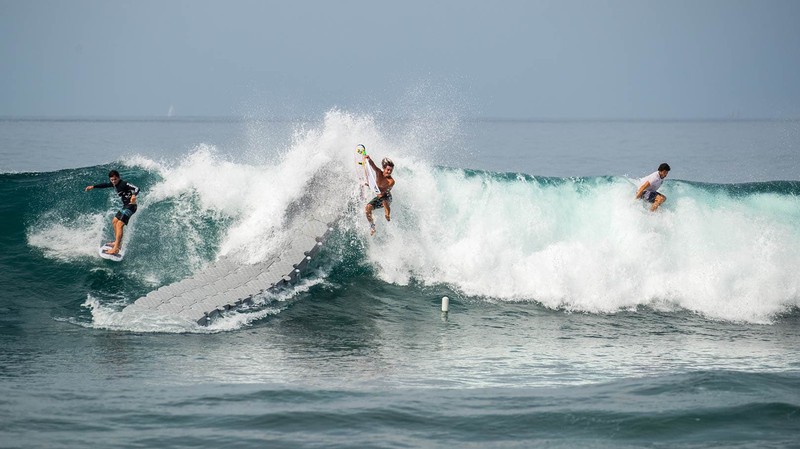 The danger involved was also on everyone's minds as the set up began. "It would just kill you if it hit you, yeah?" said Noa. The wires, the ropes, the waves, the unpredictability of the anchor were all threatening variables. Ozzie recalls, "The Dock's been scary. At one stage I just came up, got my board, and saw it coming right at me. But I like the chaos of it." What was once a long and arduous journey has finally come to fruition. And we're truly passionate about. We hope you enjoy!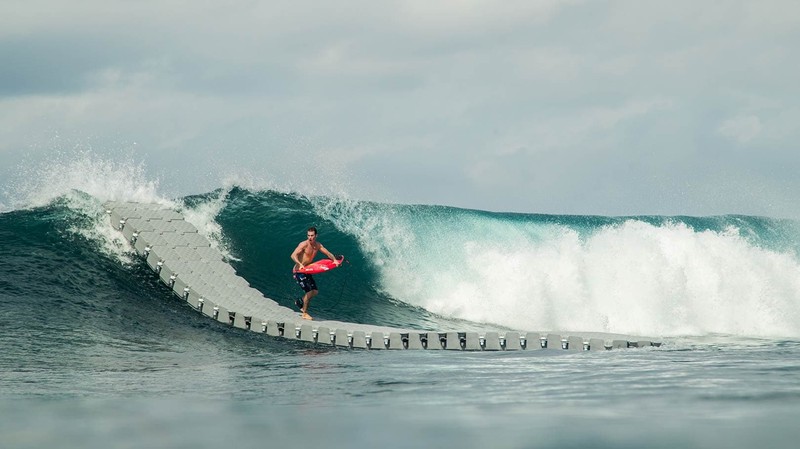 Other than the fun/thrills it looks like these guys are having, the experience to stand on a stationary yet movable platform that mimics the contours of the ocean is something that hardly exists in the world. This is what walking on water would feel like. The experience is different from surfing or standup paddling or standing on a slightly submerged rock because you can passively notice and feel the contours of the ocean as a physical surface.