Indeed, no matter how strong a man may think himself to be, there is always something out there which he dreads, something that gives him goose pimples at the mention of its name.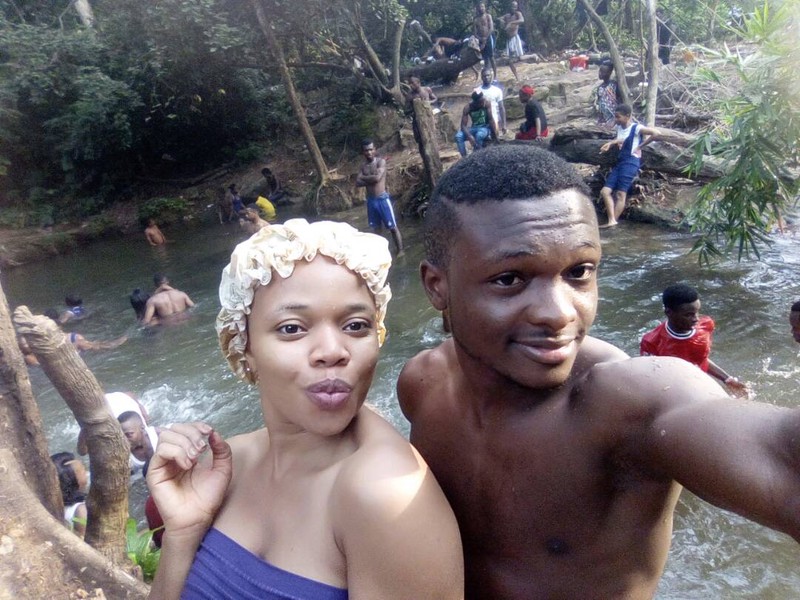 'Am certainly not an exception to that. I've got quite a number of fears and one of them is the fear of getting drown in water. I dread swimming, yeah, I really do. I think it's called "Aquaphobia or Thassalophobia," not really sure which is the most appropriate term for that.
Growing up, I loved embarking on different adventures, Some I did for the fun of it, some I did for pride or to show-off my dexterity amongst my peers. I was a bit younger than this and my friends could vouch for me as one of the top risk takers in our clique then.
Some of my peers wouldn't play football because they've witnessed for the umpteenth time how people have been maimed due to fracture, dislocation or other injuries that are inherent in the sport. They are afraid to get themselves involved in such aggressive sport to avoid sustaining injuries in the process. I was most times tempted to see them as feeble minded men, Lol.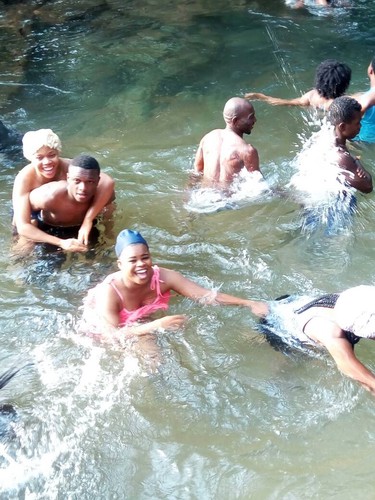 However, any time we went Swimming, it was always the moment to remind me of my weakness. I feared jumping into the pool. For me, it was a risk too far, what if I got drown? I've heard tales of how people got drown trying to swim. And while my friends jumped into the water with delight to enjoy themselves, I sat some strides away, watching and wishing I could swim too.
'Am a bit older now and I feel it's high time I conquered this fear. Maybe not to become a professional swimmer, but at least I should be able to swim the shallow parts pending when I become better. Here in the eastern part of Nigeria, there are some water bodies ranging from Streams, lakes and waterfalls, and most times it serves as tourist center.
Took a little tour to a waterfall love located in the southern central pan of Enugu state, Nigeria. It's a touring center that plays host to people from all nook and crannies of the world. Me and friends went on an excursion, and I decided to tore the veil of my fears. I entered the water and played around, and trust me, it wasn't as eerie as I thought. The water is 23 metres high, and with subsequent practice, I look forward to learning swimming.