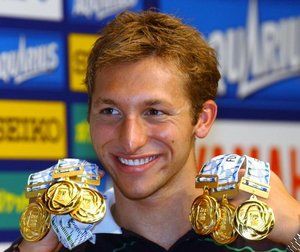 Ian Thorpe's legendary moments are classified as some of the greatest sports sensations in Australian history. Ian Thorpe is a well-known Australian swimmer recognised as the youngest Olympic champion in the world. Coming into the spotlight only 15 years of age performing like a natural athlete, stunning the world with a promising future ahead of him.
Ian Thorpe was the most successful male swimmer at Sydney 2000 Olympic games. It was a his first experience under the pressure of 17000 people in the crowd chanting and shouting and being national television as he took the lead throughout the majority of the race leaving Australia feeling proud. He was a fierce competitor ending the contest breaking a world record of 1.19 and he lead that race from start to finish fluently receiving his first gold medal. It was the first time ever in Australian history an American team has been beaten in that race, it goes in Australia as one of our favorite Olympic moments.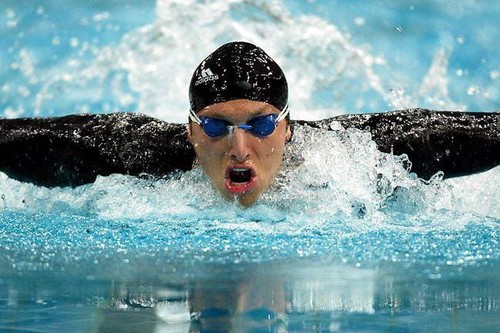 Ian Thorpe was fortunate enough swim in the 2004 Olympic Games in Athens because he was disqualified at the Olympic trials. Thorpe reacted to a noise he heard whilst on the block before the contest began and dove into the pool which resulted in an instant disqualification. He was under pressure, being an Aussie icon and reliable source to bring home another victory and so one of the contestants (also really good mate of Thorpe) stood down and gave up his position to give him the opportunity to win. He had so much belief in him succeeding. It was an incredible race to watch, he had so much control and drive knowing he had to do. It was an emotional game for everyone, the expectation and the weight of a nation really pushed him on. He admits "it was a great performance but this one wasn't for me. It was definitely a relief and honor to win but I just good enough to beat my best competitor. That is all it was. "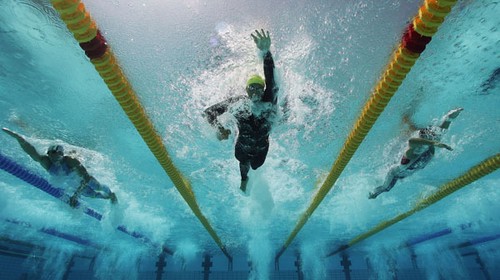 Ian Thorpe achieved an impressive 5 gold medals, 3 silvers and 1 bronze medal
After each competition there was more that was expected of him, the media attention he'd had completely changed and Ian Thorpe admits he felt as though his career was no longer his own, it had become about what his achievement meant for other people. He forgot what why he did this sport in the first being so young and impressionable so he decided he'd stop swimming. He was suicidal in 2006 and suffered depression. He explains this in experience through lifes highest highs throughout sport and then realising equally low.
It was a critical yet courageous decision to make but he stood by his beliefs in fulling his happiness. Ian Thorpe definitely missed a lot about sport and sudden loss of what felt to him like losing family however as time progressed he went onto succeeding in many other areas such as involving himself in Optus ads which gave him opportunity to show a comedy character to Australia, showing fans a different side to him.
He started his own charity work after the 2000 Olympic Games. The foundation provides an emergency service for Indigenous Australians and he is currently working aside people and their human rights including Gay Marriage. Ian Thorpe then went onto sharing with the public the truth about his sexuality and continues to speak up about it. He has inspired many people to vocal by voice as platform for equality.
A true Aussie Champion inspires the nation especially the next generation. To fight for your own happiness and be the better version of yourself every day.
Hope you all enjoyed my post :) follow me for more topics on legendary moments in time like this, i love sharing inspirational sporting events and NBA topics. I intend on posting many more in the future and hope to have great sports discussions :)