It is another week and another contest. Whenever I see the topic of Liuke96player's contests, which is related to a particular sport and it isn't soccer, I get this bitter-sweet feelings..
Sweet in the sense that, I get to gain and share knowledge about that particular sport, I get to say "Oh, I never knew basketball and Volleyball originated from the same place in England." A knowledge I can boast of today and which probably wouldn't have found its way into my head if not for Scorum through Liuke's contest..
The bitter part of it is still hurting as I type, over here in Nigeria, we don't get to participate much in any sport that isn't soccer related because there isn't much sport facilities built and most of the built ones are lacking in rendering the needed services and it is a very tiresome and worrisome experience. I hope Scorum plays a big part in helping us promote and engage in other sports aside football in this part of the world.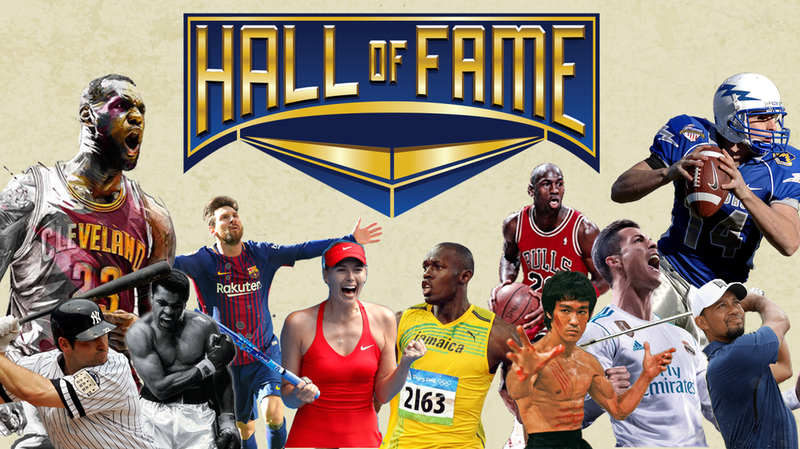 Now, this weekly contest organized by Liuke has been really helpful, not only does it reward you and help expose you, it also enlightens you. I am recommending this contest for every new user on this platform, those that are still growing through blogging and also, those that are interested in writing on the topic of that week. The link below will drive you to the house of gold and I hope you get drunk and drown in gold..
https://scorum.com/en-us/tennis/@liuke96player/scorum-hall-of-fame-week-6-winners-and-tennis-60-scr
Just like I mentioned earlier, I have little or no idea about the sport Tennis, but I will be very glad to share with you an addition to the little knowledge I have about it and you probably didn't know as well. Now, grab your popcorns as I present to you a brief history of the sport and the bests to have played it.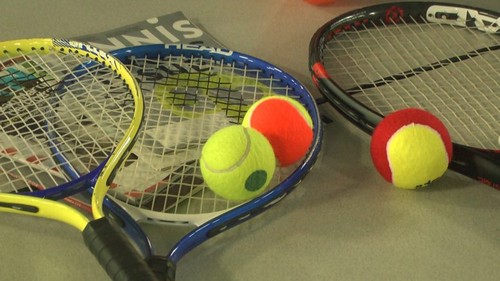 Tennis is a sport that can be played individually against a single player or two against two. It involves using a tennis racket that is attached on a cord to strike a ball over the net and within the court yard of the opponent. The opponent is expected to return the ball and failure to do so gifts point to the other player.
There were reports that tennis dates back to the 12th century in France, the 12 century men were said to be using the palm of the hand to strike the ball. It wasn't until between 1859 and 1865 that Tennis officially kick-started fully at England.
Just like other sports, the rules kept changing from its etymology, it is a sport enjoyed by many. There are four Tennis tournaments called the Grand Slam or the Majors and they are as follows:
...On red clay courts we have the French Open.
...On hard courts, the US Open and the Australian Open
...On grass courts, the Wimbledon
INTERNATIONAL TENNIS HALL OF FAME..
Below is the list of top five men to have ever played the sport.
TOP 5 BEST MEN TENNIS PLAYERS OF ALL TIME..
5. Pete Sampras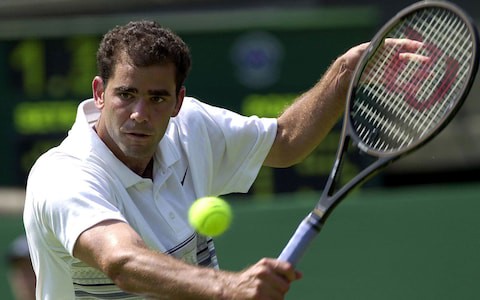 Regarded as one of the best Tennis players with TWO Australian Open, SEVEN Wimbledon and FIVE US Open, with his rare achievements he is without doubt truly a great Tennis player, he earned the nickname "Pistol Pete" for his awesome and powerful serve. Although he finds himself in this position because there are many talks that he thrives on grass courts than hard surfaces as evident of his 7 Wimbledon titles won, the most of his winnings and they were on grass courts. Whatever the court, it still doesn't change the fact that he was a Tennis great.
4. Rod Laver..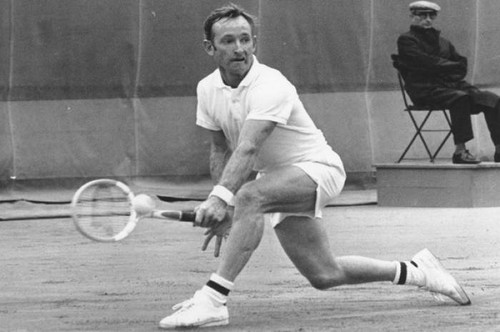 An Australian Tennis great with 200 career titles, the highest in the history of the game. He has won THREE Australian, TWO Us Open, TWO French Open and FOUR Wimbledon. He plied his talent in the tennis world from 1962 to 1979 and broke numerous records.
3. Novak Djokovic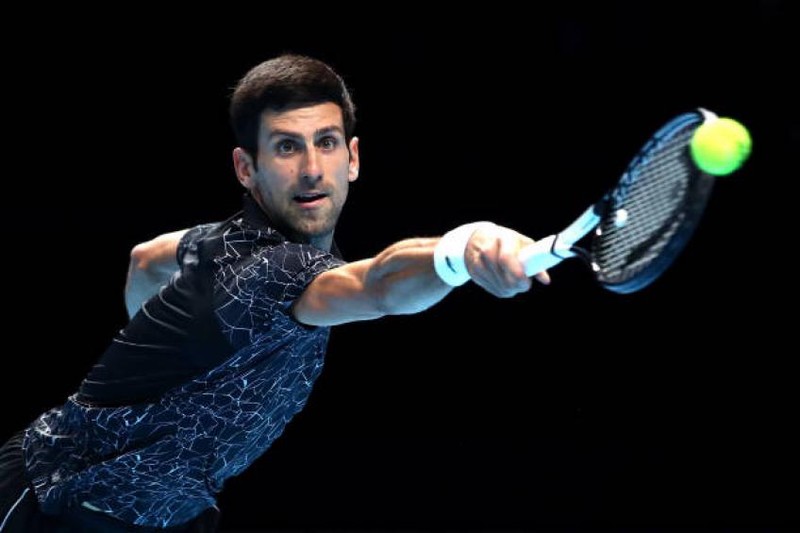 Questions might be asked as why Djokovic was ranked third in the list of best players, I myself is asking the same question but research have stated that it is also difficult finding where to place him as without doubt he deserves the top spot or the second spot, but the third spot isn't bad at all considering those in top 2 spots. With 71 career titles to his name at just 31, he is likely to win more before he finally retires, he is also ranked No 1. by the Association of Tennis Professionals(ATP).. However, injuries has been his major problem as he finds it difficult regaining back his usual form ever since returning from injury. He has a mouthwatering SIX Australian, FOUR Wimbledon, 3 US Open and ONE French Open.
2. RAFAEL NADAL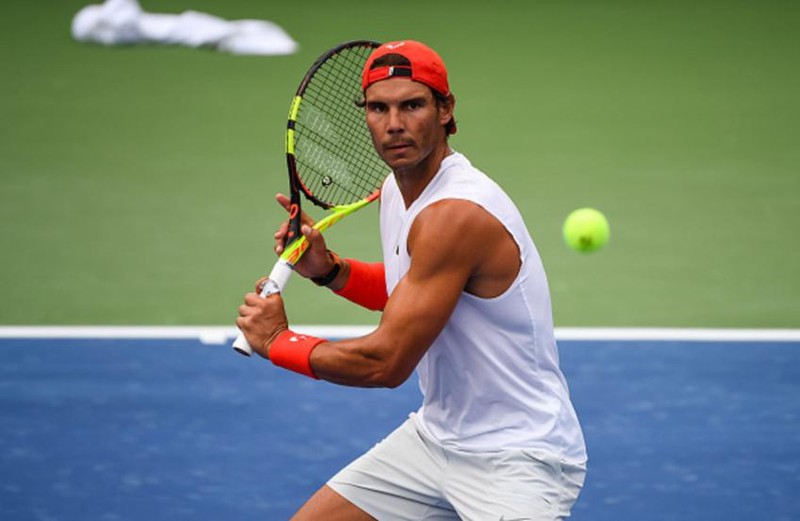 Rafael became a professional Tennis player in 2001 and since then, he has gone on to win 79 career titles. He is prone to hip injuries and without doubt, it has prevented him from winning more titles. At just 32 years of age and with One Australian, ELEVEN French, THREE US Open and 2 Australian, he has got more years to add more trophies to his trophy cabinet and more records to his record book.
1. ROGER FEDERER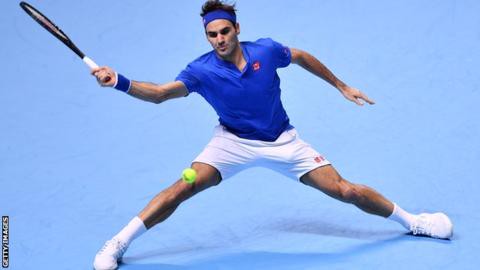 A younger Federer looked unstoppable, aside the fact that he has won more Grand Slam Titles than any other tennis player, he held the best number 1 spot for a very long time, a period of four years saw the Swiss man rule the Tennis world unrivalled.
At 37, bar injuries he can add to his titles, although his recent losses at both the quarter final of the Wimbledon and the round of 16 of the US Open proves age is beginning to catch up on the star. With 98 Career Titles and SIX Australian, ONE French, FIVE US Open and EIGHT Wimbledon) he has proven himself deserving to be called the best player of all time..
Note: All images are goggle sourced..
THANKS FOR READING..