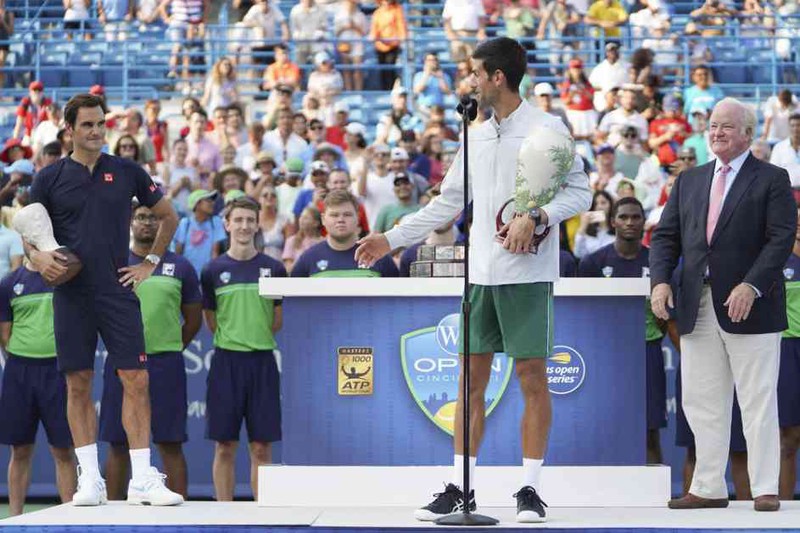 The best Serbian tennis player Novak Djokovic won the Cincinnati tournament with a win against Switzerland by Roger Federer with 6:4.6:4 and thus won all the Master trophies that exist. So he won the Golden Masters, which no one in the history of the sport succeeded. The Serbian tennis player came with Federer after an hour and 25 minutes from the game to the XXIV victory in the 46 medals.
As Novak "The Great" man, says his words sent to Federer. "This is a special moment, for the first time I'm here with the winning trophy. I lost the last five, most of this great man. Thanks for letting me go to Cincinnati, which was a great game. Maybe he didn't play the best in this final, but you're a great champion and it was very nice playing against you. "
From now on, with 4 445 points, he will be the sixth player in the world, who will continue his upward penetration, the place to which he belongs objectively.