In just ten minutes time Russia's Andrey Rublev will take on Spain's Jaume Munar in the next gen finals in Milan for 3rd place. I watched Munar defeat America's Francis Tiafoe in straight sets just a few days ago and yesterday he was very unlucky not to take the undefeated Alex De Minaur to a final set tie break.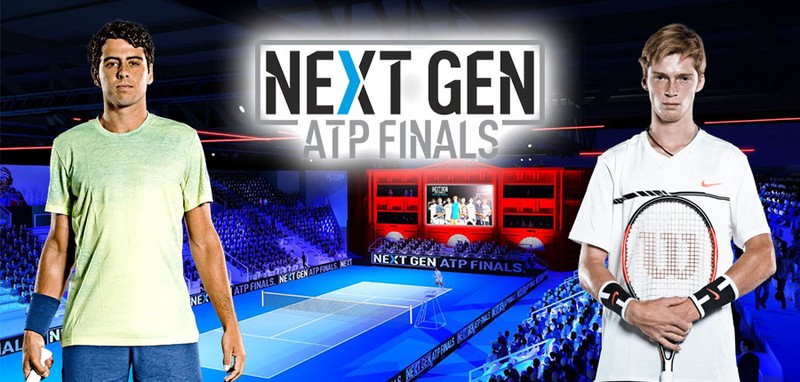 Jaume Munar is a typical Spanish player, he hits with heavy top spin off his forehand and has sound net skills he likes to bring into play. His main weapon though is his serve which is saying something for a player only 6ft tall. I really like the look of the young Spaniard and he's the best of the outsiders at this final even if he did loose to Poland's Hubert Hurkacz 3-2 in sets who is another 9 spots below him in the rankings.
I thought Tiafoe came undone against Munar because the 21 year old is a solid hitter from the baseline and has a sound serve. His consistency at the back comes from his favoured surface, which being Spanish is of course clay. He trains at the Rafa Nadal Academy so if parts of his game strike a certain resemblance to the king of clay don't be too surprised.
Usually Tiafoe struggles against anyone who has solid credentials from the back, he lacks the consistency that both Alex De Minaur and Stefanos Tsitsipas possess to take out opponents who are more than capable of rallying and defending his forehand.

Not that rankings really mean anything on an individual match basis when you get up into the 60's and 70's of the top 100 players but Munar is only 8 places below Rublev. Unlike Rublev he has yet to win his maiden ATP title and here at the finals he will be keen to leave a lasting impression in Italy. He has only recorded one win so far in Milan but came close against Hurkacz and De Minaur and with 3rd place at stake he will want to end his season with a big win.
With regards to Rublev, I covered his year in tennis in my previous article vs Fritz you can find here. He ended up winning that match which was another tight affair but generally speaking he has had a poor year with 11 first round exits and 5 second round exits. He isn't a bad next generation player but he isn't going to set the ATP tour on fire. I believe Munar has more potential to develop his game than Rublev having watched him a couple of times now. He has slowly been working his way up the rankings and this year has been a break through year for the Spaniard. He has won two challenger tournaments and got to a Semi Final of the Austrian ATP Clay tournament. He's going through what I would define as growing pains with his tennis game right now in making the step from Challenger events to Pro events so he has more to offer next year when he gets more experience behind his racket.
Match Prediction
Even though Munar is 2.50 to win I believe he has a 50% chance of winning this one vs Rublev. Rublev lost to Tsitsipas 3 sets to 2, the same score of which Munar lost to De Minaur. They have both looked decent players during this tournament and both will look to dominate this affair from the back although don't be surprised to see Munar venture forward to finish some points off unlike Rublev. Go for outright win for Munar at 2.50.