Two British stars on completely different ends of the age spectrum are on a collision course in Shenzhen, China this week. We all know who Andy Murray is, the two time Wimbledon champion is one of the most successful British tennis players in the history of the sport and certainly the number one Brit of the ATP era, he needs no lengthy introduction. Now at the age of 31 Murray does not have time on his side, especially considering his exhaustive defensive style of play. He was given a Wild Card entry into the Shenzhen ATP Open and scraped through against China's World Number 340 Zhizhen Zhang in the first round.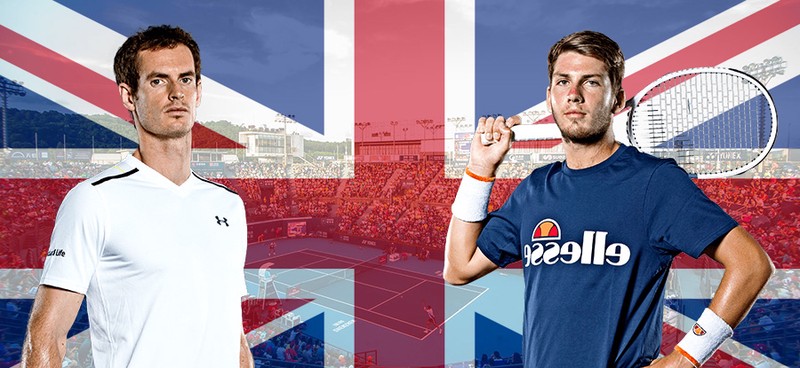 Murray is still adjusting to life after an aggravating hip injury and has not enjoyed such a fruitful comeback thus far. He lost to Kyrgios on his return at the Queens club this summer and subsequently to fellow Brit Kyle Edmund at Eastbourne before missing Wimbledon. He then went on to battle his way through to the Quarter Finals in Washington before withdrawing due to exhaustion, sat crying after his match with Romania's Marius Copil.
At Cincinatti he lost to France's Lucas Pouille before going out in the second round of the US Open to veteran Fernando Verdasco. This current hard court tournament is vitally important to Murray as he looks to create some momentum in his return season and claw his way back up the rankings from his current less than impressive 311th position.
Norrie Offers Brit's a Breadth of Fresh Air
In contrast to Andy Murray, Cameron Norrie is a swash buckling dueller who can not only defend in the dogged British sense but hit winners from the back and polish things off at the net rather easily. The rising British tennis star is a rather cool customer too in contrast to the moan and groan demeanour we all know Murray projects. Norrie has had a brilliant year. I first wrote about him back in July where he had a real chance of winning Los Cabos ATP, unfortunately he fell in the Semi Finals to Italian dynamo Fabio Fognini. It was by no means a bad defeat, Fabio Fognini is the World Number 13 and went on to defeat Del Potro in the final. Prior to that Semi Final Norrie also reached the Semi Finals of both the Atlanta and Lyon ATP tournaments.
Norrie first shot up the rankings and into the spotlight after winning 3 Challenger tournaments last year where he went from 276th to 114th in the world. Then in 2018 he managed to climb up to 66th in the world before slightly dipping of late which is natural considering his rapid progression.
Norrie's highlight matches this year are defeating an array of top 30 players:
Nick Kygrios - Ranked 27th - 7-5, 3-0 (Atlanta First Round - July 2018)
Roberto Bautista Agut - Ranked 23rd - 4-6, 3-6, 6-3, 6-2, 6-2 (Davis Cup - February 2018)
John Isner - Ranked 10th - 7-6, 6-4 (Lyon Quarter Finals - May 2018)

Borna Coric - Ranked 13th - 6-4, 7-6 (Shenzhen First Round - September 2018)
Probably Norrie's best result to date came yesterday in Shenzhen against another next gen in form player - Croatia's Borna Coric. Norrie managed to save 8 break points throughout the match to claim victory. It was a resolute performance where he managed well under great pressure from Coric.
Watch Norrie's Impressive Dogged Performance Against Coric in Shenzhen ATP
Norrie is one of the most exciting upcoming players in tennis so you may wonder why you haven't heard much about him compared to the likes of Coric, Zverev, Kyrgios and Shapovalov to name a few. His sudden burst onto the scene this year means he is still an unknown entity to many, even within the tennis and sports press. This will change when he wins his first ATP title which he has a big chance of doing in China.
Norrie's All Around Game is Already Very Impressive at the Age of 23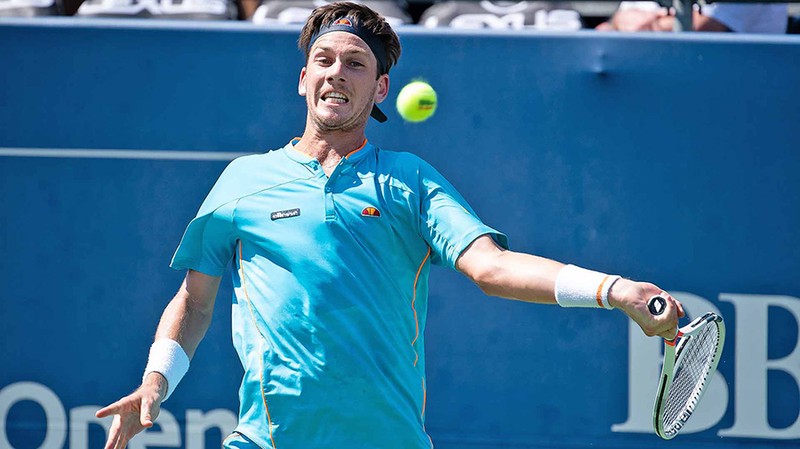 Pick any young player and I will easily be able to highlight to you one part of their game that's lacking. Mostly I'd say their net game for nearly every young player. Take a look at how many times Coric came to the net against Norrie in the highlights above, literally never. But take a look at how many times Norrie ventured into the net and was rewarded for his positive play.
Norrie not only possesses a net game envied by most next gen players, he also possesses a powerful serve where he can collect cheap points from aces. Add to this a hybrid style of back court play where he can defend well but crucially hit aggressively and your looking at Britain's future number one player who will surpass Kyle Edmund's rank of 16. Edmund is also 23 years of age and has been known around the tennis circuit for a few years longer than Norrie but has yet to win an ATP title. I think Norrie will win his first title before Edmund.
Norrie is almost an improved version of a younger Andy Murray. This is quiet the statement to make but one I think is well justified having watched Norrie play on enough occasions to believe in his potential and talent.
The Path to the British Semi Final Clash
For the British Clash to occur in the Semi Finals Murray will have to beat David Goffin today before facing either Spain's veteran Fernando Verdasco (for a rerun of the US Open) or Japan's Taro Daniel.
Norrie will also have to defeat Japan's Yoshihito Nishioka in the Quarter Finals who upset Dennis Shapovalov. I think Norrie will overcome Nishioka, he is already a better player at the age of 23 than the Japanese ever was and ever will be.
The big question is how well will Murray perform in Shenzhen and can he build some momentum. He looked rather suspect in his first round clash against a player over 300th in the world. Murray is 5-2 vs Goffin, but Goffin had the better of their last clash in an Abu Dhabi Exhibition clash. This defeat came directly after Murray had managed to grab the ATP Finals title vs Djokovic back in December 2016. Goffin is 28-15 this year and put on a serious show at the Laver Cup when defeating Diego Schwartzman's in singles. He has tireless court coverage and so will give Murray a big test in China. Murray will not be able to simply outlast the Belgium who is equal to his match in terms of defense and movement given Murray's lack of match practice and fitness.
The Scot will have to do what he has failed to do so far since his return - turn more aggressive with his back court game. He has already been found out on many occasions since Queens where he has been too happy to just put the ball back over the net and hope for a mistake from his opponent. This won't get him far against Goffin.
Being the eternal optimist I am going for an Andy Murray win over David Goffin today - it will be his biggest win since returning and he's had enough rest since the US Open. I also think if he beats Goffin he will then go on to win his Quarter Final match too.
Shenzhen Semi Final Prediction
Murray will win his next two games and then face Cameron Norrie in the Semi Finals who will therefore win his Quarter Final match too. Norrie will then defeat Murray to proceed to his first ever ATP tour final.
Shenzhen Final Prediction
This will be Cameron Norrie's first ever ATP final and I also predict the Brit will go on to win it!