We all would like to say Federer will win this clearly, as we are all Federer fans in one way or another. But lately he has been looking very shaky with his tennis. Even some of his victories have been wobbly and he has been leaking sets like a rusty old water pipe. If I were to list all the players who have defeated Federer this year you would be surprised at some of their rankings. So when it comes to Dominic Thiem, it would not be a shock to see him prevail tonight. This is why at 3.50 for Thiem to win is a very generous offer by the bookies.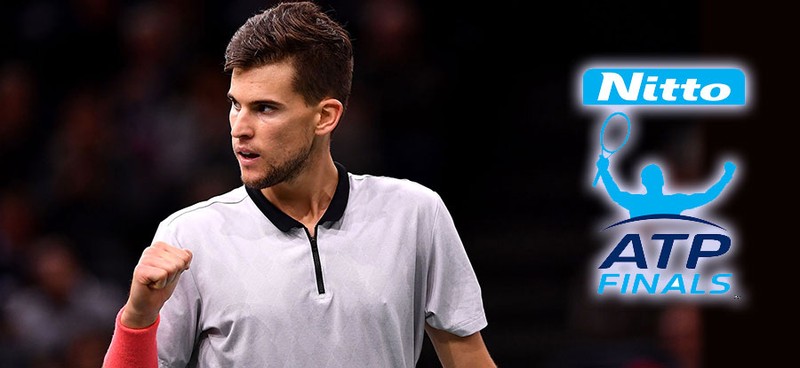 I'd give Thiem a 50/50 chance of winning tonight, he's been looking good this year on hard courts compared to previous as he attempts to bring his clay success on to the hard surface. Maybe people have forgotten his run at the US Open? His quarter final match against Nadal is the main reason Nadal lost to Del Potro through injury withdrawal. Thiem pulled Nadal all over the court throughout the entire match, so much so that the Spaniard pretty much emptied his tank to overcome the Austrian in a final set tie break. He looked a spent force in the Semi Final vs Del Potro.
If anyone thought Thiem would go away for the year on hard courts after the US Open and crawl back into his comfort zone waiting for clay next year the world number 8 soon put the pessimists in their place as he went on to win St Petersburg before also recording a Semi Final appearance at the Paris Masters last month where he lost in two sets to the shock winner of that tournament Karen Khachanov.
Thiem certainly has the weapons to trouble a wobbly Federer. His fore and backhand are sound technically and both possess plenty of power capable of piercing the frail looking Federer fore and backhand.
To back that up Thiem is 2-1 in the head to head stats vs Federer. The last time these two met was back in 2016 where Thiem knocked Federer out on his favourite surface - Grass at Stuttgart in the Semi Finals.
All this is not to say Federer doesn't have a chance tonight, it's going to be a tight match without doubt even with a sub par Federer.
Match Prediction:
I'd expect three sets to decide this match but at 3.50 I'd also take Thiem over Federer to win. 1.36 odds for Federer to prevail is pathetic and highly risky in my opinion. I'd give Thiem a 50% chance of winning this match so those odds look pretty nice. Expect to see more unforced errors from Federer and if Thiem can get going from the back of the court and start hitting confidently early on he has a chance to catch the Swiss out who looked very substandard against Nishikori in his first match.
To give you an idea of how bad Federer played, he lost in straight sets against Nishikori who tonight was beaten by Kevin Anderson 6-0, 6-1. If Federer brings his error stricken game to court tonight and comes anywhere near to 34 unforced errors as he did vs Nishikori he's a dead man walking at this tournament.