Cameron Norrie is just two games away from capturing his maiden ATP title in the most fitting location possible - in front of an Auckland crowd in New Zealand - where he grew up playing tennis as a youngster and country he represented up until the age of 16. Norrie spent his entire childhood in New Zealand after his British parents decided to move from South Africa after a traumatic burglary incident. He managed to reach as high as rank 10 in the world on the juniors tour but would eventually switch teams to GB due to the complete lack of funding for him from Tennis New Zealand.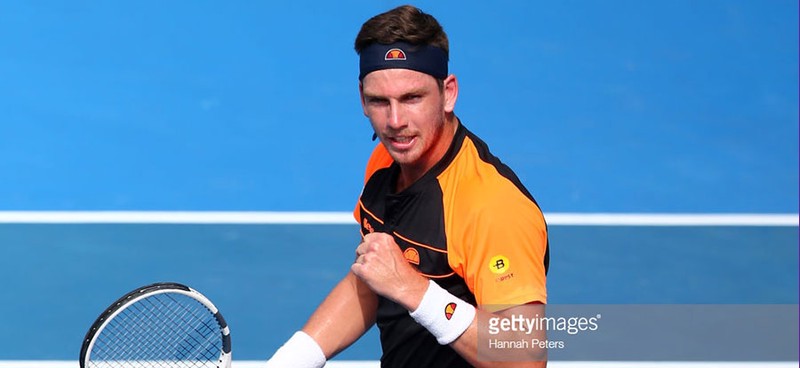 After a 3 year spell at University in America Norrie turned professional in 2017. He burst on to the scene and caught the attention of the British media in 2018 when he fought back from 2 sets down in a Davis Cup match, where he was ranked 114th in the world to defeat world number 23 Bautista Agut. Here Norrie was playing the Spaniard on clay and he had not played on this surface for 5 years and yet still managed to snatch victory from the jaws of defeat.
Whilst in 2017 he won 3 challenger events, 2018 was clearly his best year to date. Not only did Norrie who is currently ranked 93rd in the world manage to beat a whole series of top 50 players but he also managed to make it to three ATP semi finals. He has yet to make an ATP final so his run in Auckland is a pretty big deal, especially considering he made his senior debut at this tournament and is a home favourite given his history in the country.
So far he has taken out all his opponents in straight sets, all of which are far higher than him in the rankings. Today he downed America's Taylor Fritz where he looked composed and accomplished at the back. Being a lefty he also delivers a wicked angled serve for right hander's to contend with. Norrie today managed to out ace Fritz serving 11 aces over 2 sets to his 7. He will face Fritz again in the opening round of the Australian Open next week so this will have been a welcomed victory for Norrie to gain in confidence going into Melbourne.
Tomorrow in what will be his fourth ATP Semi Final he will come up against a player ranked 33 places higher than him, another big server - Germany's Jan-Lennard Struff ranked 58th in the world. These two have never met but Norrie is the clear favourite to progress through to his Maiden ATP final in Auckland. If he manages to overcome Struff he will likely face another German in the final - Philipp Kohlschreiber.
Kohlschreiber will be his tougher test in the tournament, he's a reliable baseline slugger similar to Norrie but he hit's very flat and aggressively. The ageing German veteran won here all the way back in 2008 at the same age Norrie is now - 23. Given Kohlschreiber did not win a title in 2018 he will be keen to utilise his experience and oust Norrie in the final should they meet. After beating the explosive world number 13 Italian Fabio Fognini, Kohlschreiber faces an easier task in the Semi Finals, America's Tennys Sandgren.
You don't have to be a genius to know Norrie will be desperate to capture his first ATP title in Auckland in front of a buoyant and supportive home crowd. I just have a feeling he will never get a better chance all year, which is saying something given it's not even half way through January, but these sorts of line ups don't come around that often. Usually even in ATP 250's some bigger players are still left fighting it out in the later stages. Should Norrie overcome Struff tomorrow, he will feel he already has one hand on the trophy going into the final. But he's going to have to take down two tough Germans in order to capture his Maiden. If he plays as positively as he did against Fritz today, he's in with a chance.
Although Norrie got spanked by Federer 6-1, 6-1 in the Hopman cup, he is actually a promising player representing British tennis. He has a loaded forehand with plenty of spin and a guided backhand that generates great depth right through to the baseline. Being a lefty his serve is very handy as we saw today. Although recently we haven't seen so much of his forecourt play, he does have a sound volleying game so against Struff tomorrow, I'd like to see more of that come into play. Being a British tennis fan, I'll be watching the game closely. With it being in New Zealand, it's actually on at a decent time out here in South East Asia.