I was very happy with yesterdays result in Vienna. I covered the two matches I picked the wrong way around, focusing a lot more on the curiosity of one than on the likelihood of which match was more of the banker. I couldn't resist covering the Copil vs Federer match from a purely speculative point of view given the nature of how this match came about. Copil a player ranked 90 places below Federer had come through against some serious opponents including Marin Cilic and Alexander Zverev and I fancied him to cause an upset. Even so at 5/1 he was a speculative punt, I gave him a 30% chance of winning and he actually pushed Federer to the brink which for a lot of the match had the Swiss home crowd rather quiet and concerned for Federer.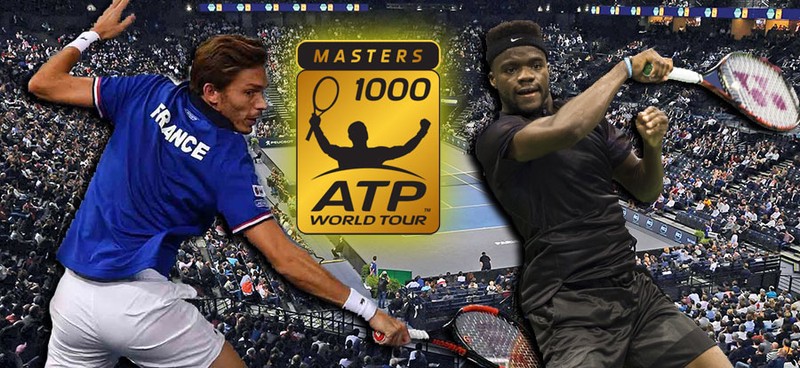 Copil took Federer to a first set tie break and was part of that set a break up too and in the second he was 4-2 when he imploded on his serve. Even at 4-4 and on serve again Copil bizarrely stopped played during two rallies thinking the ball was long. On both occasions he was wrong and gifted Federer two key points which allowed the current champion to eventually break and then hold to win the match. It was a rather shambolic end to a match that promised so much.
But the main match of the night from a predicative and betting fan's perspective which I was eagerly watching an hour earlier was the Anderson vs Nishikori final in Vienna. I've no idea why the bookies had given Anderson as the underdog at 2/1 to win. The odds seemed to forget all the facts covered in yesterdays article towards the bottom as to why Anderson was a real threat to Nishikori and arguably the favourite for the match. I gave him a 60% chance to win the match and given the bookies odds of 2/1 I thought they were really nice for anyone to take. He ended up convincingly winning vs Nishikori in straight sets.

The match went pretty much as predicted, Anderson was strong on serve, fired down 13 aces, won 91% of his first serve points compared to Nishikori's 68% and returned aggressive and deep on the Japanese number one's serve. I was happy to see him comfortably come through the second set tie break having won the first set by a clear break.
Today's Matches at the Paris Masters
There's three games I am covering at the Paris Masters today. The 1/32 round doesn't feature any of the real big players but there are still some interesting matches to keep an eye on.
Nikoloz Basilashvili vs John Millman
The Georgian who won this month's Beijing ATP title is not at the best of odds here but he is still worth going for at 1.58 considering his recent performances. Don't let his last two defeats deceive you, they were both against top 10 players and were closely thought contests, especially against last night's Vienna winner - Kevin Anderson where even Nishikori couldn't take a set off the champion.
Basilashvili did however manage to push Anderson further than the Japanese player, taking a set off him with a clear break and actually getting a Match Point in the second set tie break that could have gone either way. I was impressed at the level the Georgian played at in this match. The match prior to that was a tough battle against world number 5 Alexander Zverev where he went down 6-4, 7-5. Again here he managed to create 5 break points but had an off day on his serve with 5 double faults.

Basilashvili today faces an opponent who has a recent record of 3 first round exits in his past 5 tournaments. None of those defeats were against even top 30 players showing just how susceptible John Millman has been of late. Apart from his US Open run where he managed to defeat Roger Federer - though to be fair, even in that game Federer served at 49% first serve including 10 double faults and a whopping 76 unforced errors, Millman has produced very little to lead me to believe he is due a good run.

Match Prediction:
Basilashvili is finally handed a softer first round match, the easiest in the past 4 tournaments and he should let fly with his uncompromising style and power he possesses from the back of the court. He should prove too much for Millman here and I give him an 75% chance of winning this match given Millman's recent track record of poor performances against sub standard opponents. Go for the 1.58 odds for an outright victory.

I'd also be tempted to go for a straight sets victory at 2.32.
Francis Tiafoe vs Nicolas Mahut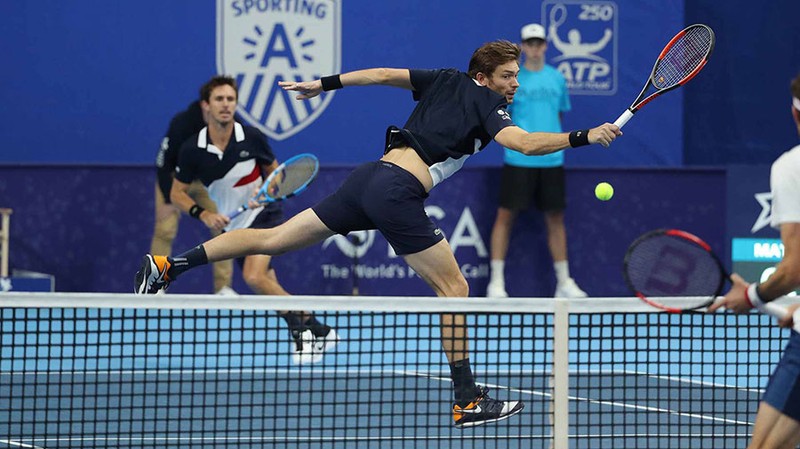 This little gem of a match is buried in between far more prominent clashes today such as Milos Raonic vs Jo Wilfred Tsonga and the french clash between Lucas Pouille and Gilles Simon. It shouldn't be overlooked though for an outright bet opportunity because I have been following Francis Tiafoe's rather wobbly performances this year and for me he's currently an overrated next gen American. He has a decent forehand and serve but that's pretty much where his skills end and he's still got a lot of developing to do, even at a young age of 20 there's other young players that are already showing far more diversity in their range of skills on court and their results.
Tiafoe has suffered some poor first round exits recently, namely to ageing Spaniard Feliciano Lopez in Belgium and Mathew Ebden in Shanghai. This is taking nothing away from such opponents, they are both solid players but hardly world beaters and a supposedly promising next gen player with talent should be looking to record victories against players at the later stages of their careers. Against 36 year old veteran Lopez Tiafoe failed to win a set.
Is it therefore written in the stars that on home soil in Paris, fan favourite and also at 36 years of age Nicolas Mahut will be the bringer of more pain for the young American? Mahut is no pushover on the singles court, in fact he brings with him a dangerous net game honed by many years as a specialist doubles player. If you look at his doubles record this year, along with fellow Frenchman Pierre-Hugues Herbert he has claimed 4 ATP titles including winning his past two tournaments, one of which was in France on a hard court. Herbert himself has played a series of singles tournaments this year including September's Shenzhen ATP where he reached the final.
Mahut has not done particularly well in singles this year with the little tournaments he has competed in but he has won his two singles qualification matches here in Paris for this tournament and will be nicely warmed up for the match today. In contrast Tiafoe will be feeling rather cold given his lack of match practice of late due to early tournament exits. Tiafoe will be heading into this match with a dent in his confidence given recent results and could well crack under pressure to a player with great serve and volley technique and net game - a skill set none existent in Tiafoe's game.
Add to this fact Mahut's first qualification match victory against the big serving Sam Querrey and Tiafoe will not be a player he quakes in his shoes at. Mahut came through 2-1 against Querrey in two tie breaks, he was 2/1 to win that match. In front of a home crowd Mahut will be determined and in high spirits to put on a show and try to go further into the masters. He certainly won't want a first round exit rendering his qualification exploits meaningless so expect him to dig in deep and catch Tiafoe off guard.
Match Prediction:
Mahut is my main prediction today at 2.47. I give him a 50% of winning and possibly he can take it over three sets rather than a straight sets win. His outright odds are attractive enough not to go for a correct score. Expect the Frenchman to mix his back court game with some sneak attacks at the net where he can showcase his double skills in front of the home crowd.
Fernando Verdasco vs Jeremy Chardy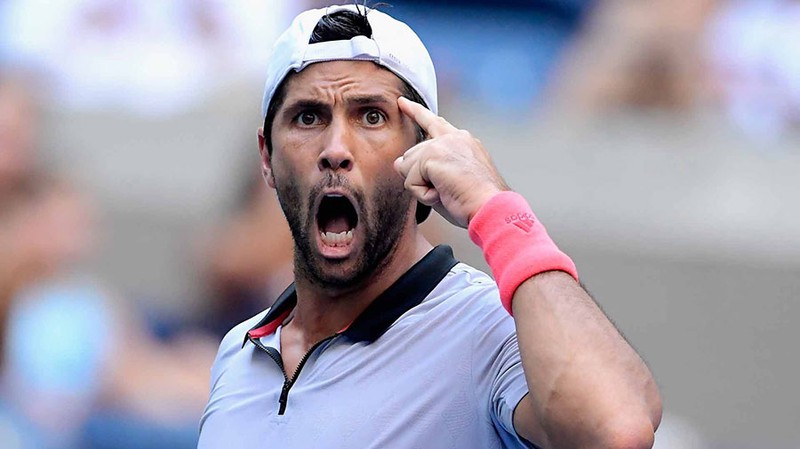 Jeremy Chardy has had a lacklustre year and played some pretty poor tennis. He has never been a player with much spark or real threat and here he shouldn't prove much of a pain for a renewed Verdasco who is having a fruitful year at a fine old age.
Verdasco even at the age of 34 is not afraid to hustle for the points, we saw that in his last match where he pushed eventual Vienna champion Kevin Anderson to three sets in their semi final clash. He also has a wicked forehand and a great lefty serve. For me today's match against Chardy is a gimme. I cannot see how Chardy given Verdasco's current form and confidence can get the better of the Spaniard here.
Verdasco put in some solid performances last week in Vienna, including where he took out Britain's Number one Kyle Edmund with some excellent baseline play and forehands. He's enjoyed two good runs in recent tournaments getting through to the Semi Finals of both Vienna and Shenzhen.
In contrast in his past 5 tournaments Mr Chardy has gone out in the first or second round of each. I can't see him being the Frenchman to cause an upset in the first round against an in form Verdasco, look to the previous match I covered for that possible outcome.
Match Prediction:
Verdasco at 1.66 is a great outright bet without a correct score needed. He could possible bull-dose through Chardy in straight sets if he plays as he did last week but to be on the safe side I'd just go with the outright victory here. Expect to see plenty of confident and aggressive play from Verdasco from the back of the court with some entertaining forehand winners.