So the final of the Shanghai ATP Masters 1000 tournament has arrived, the stage is set on the fastest court of the year and two players will fight it out for the title in front of a capacity crowd at the Qi Zhong Tennis Center. Djokovic will have his eyes on the prize as he attempts by the end of the year to wrestle the World Number 1 ranking away from Nadal. There is only one problem from a neutral fan's perspective about this final, standing opposite him will not be Roger Federer promising a clash of two of tennis's most successful players of all time - instead it will be a young gun looking for his first Masters win.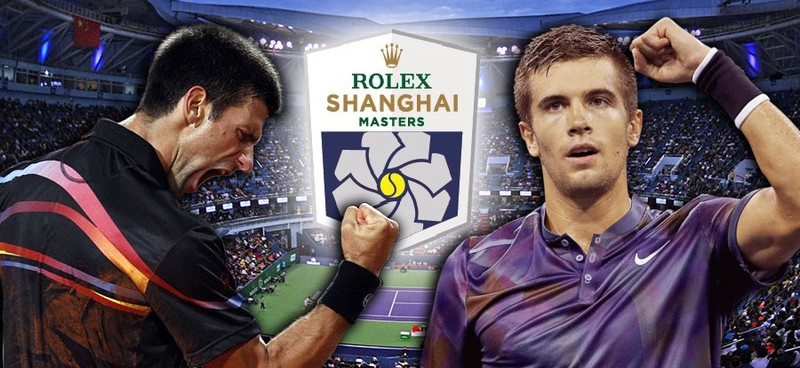 Yesterday Federer collapsed in the Semi Finals in Shanghai against a player let's be fair of high quality but one who doesn't even come close to Federer's talent and level of play - who knows perhaps he will prove us wrong in the future. Coincidentally I actually wrote about Coric back when in the World Cup Croatia were also on a marvellous run that saw them reach the Final. At that time Coric had also captured the Halle ATP title and fellow Croat Marin Cilic the Queens Club title. That was a great month for Croatian sport in general.
Yesterday's loss by Federer was perhaps a true sign of his age and weariness finally getting the better of him at the age of 37 or maybe it's the fact that he's been skipping just a few too many tournaments this year to try prolong his career that he's simply off the pace and out of match practice. This is of course the negative side to taking rests, you come into tournaments cold and sometimes you don't quiet get going to reach near your maximum level.
Djokovic though has only competed in 2 more tournaments than Federer but looks in top form and full of confidence. Against Zverev yesterday he played a very tactical game, rarely did he look to go for winners off his racket, instead he outlasted and frustrated the German who had beaten him in both previous meetings. The Serbian also took full advantage of a poor service set by Zverev (42% first serves in and 3 double faults) plus proving clinical when it came to break points taking 4 of 6 throughout both sets. It was a completely out of character display by Zverev who had looked so composed in all his previous matches.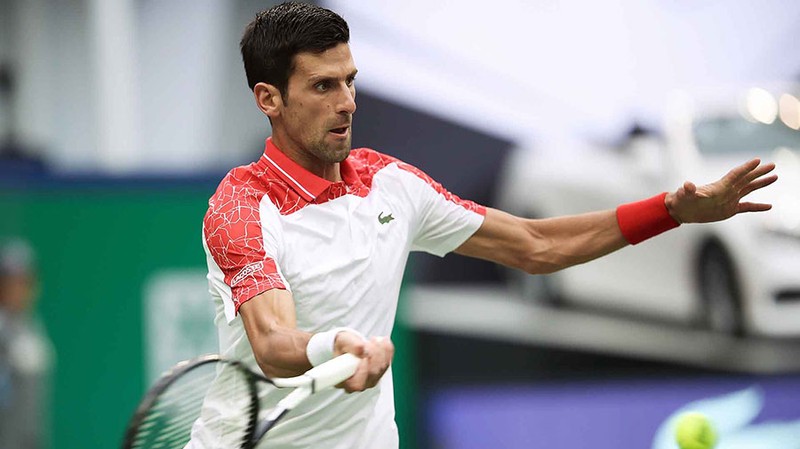 Federer on the other hand looked rushed on court against Coric in both sets and astonishingly never conjured up a single break point opportunity on the Coric serve. Perhaps even more surprising is the fact that Federer dropped his serve in the first game of both sets and never recovered from those two blips.
But even if Federer would have held serve, how about the fact he couldn't create any opportunities on the Borna Coric serve? This highlights a fundamental weakness to Federer's game. He was not painting the lines with his forehands and more notably his backhand once again was not firing. Plus he looked off the pace on returning the Croat's serve. I also didn't like the fact that he was deploying the slice on many occasions. It's almost as if he underestimated his younger opponent expecting an easy ride from the baseline. Instead he got most of his own shots firing back at him with interest. It was rather demoralising to watch actually, the 20 times Grand Slam champion looked rather mediocre compared to Coric.
Djokovic vs Coric will be Djokovic vs Djokovic Junior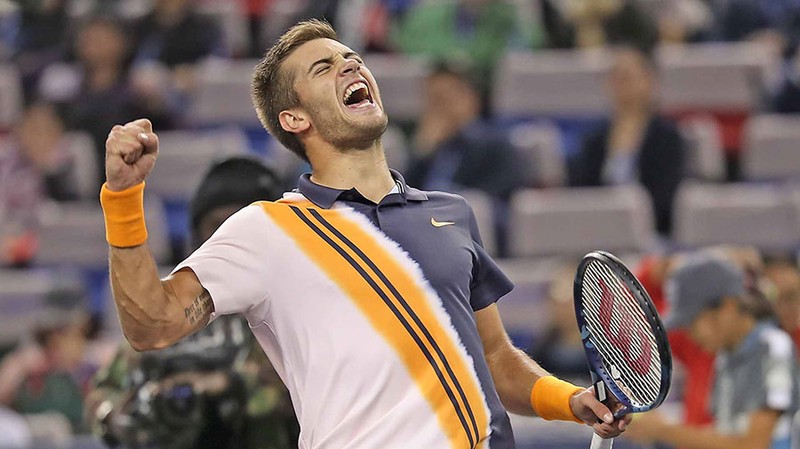 If there was ever one player you could compare Borna Coric to it's actually his finalist opponent and 14 time Grand Slam winner Novak Djokovic. Will he blossom into a viable heir to Djokovic? I am not so sure, he's a good player but he reminds me of a Grigor Dimitrov who plays an awful lot like Federer but has never quiet fulfilled the flattering tag attached to him as the 'Baby' Federer. Dimitrov ranked 9th is riding last years success of capturing 4 ATP titles including a Masters but this year has not looked anywhere near as good as last. Can Coric step up and become another young player who fulfil's his early potential on a level similar to Zverev or perhaps beyond? Only time can tell.
In today's Shanghai final what we can expect to see is two remarkably similar opponents duel it out from the baseline. Don't expect too many points won at the net but do expect to see many rallies reaching over 20 shots from the back.
Coric has the more aggressive serve of the two so expect Coric to look for the aces and cheap points to give his service game that additional cushion compared to Djokovic. Can the young Croat bring his success against Federer into his game vs Djokovic? Coric who won on Grass this year at Halle securing his second ATP title has created a bit of a habit of beating Federer. After losing his first ever meeting back in 2015 to the Swiss and then again at Indian Wells this year, he defeated him in Halle in the final in Germany and now again in Shanghai squaring the head to head.
But against Djokovic he has yet to win a set, losing both his previous meetings including one this year in the Monte Carlo Masters 7-6, 7-5. That was still a close contest so he won't be fearing Djokovic in Shanghai. I expect him to come out aggressive here but produce a display that far exceeds Zverev's yesterday.
Coric has never won a Masters Title nor has he ever reached a Masters final so this will prove great experience for the youngster. Can he captured his first Masters and first win over Djokovic? Well I'd like to think he can, I backed Zverev yesterday to do so, much to my disappointed when he caved in having won the first two head to heads vs Djokovic but should I be so foolish as to do so again with Coric? Absolutely!
This maybe a final many didn't want to see including myself, but now that it's here I am going to embrace it and root for Coric to win and cause an upset here. Here's hoping we have a different Masters champion other than Djokovic, afterall he already has his Golden Masters, it's time he allowed someone else to step into the limelight!
Watch: Highlights of Coric's Shock Win vs Federer in Shanghai Yesterday