Live Update*
1st Set: After a terrific first three games and being love 30 up on the Djokovic serve in the 4th, Zverev then collapses on his own serve twice, makes only 42% of first serves plus 3 double faults, gifts Djokovic first set.
2nd Set: Zverev somewhat recovers from his first set wobble. Now serving at 80% first serve, a marked improvement but is broken in the third game. He will now struggle to regain the break of serve unless he changes tack against Djokovic. Zverev needs to play his own game and start taking some chances rather than trying to match Djokovic from the baseline by playing too conservatively. This is sadly looking like an ugly result for Zverev and his first defeat to Djokovic.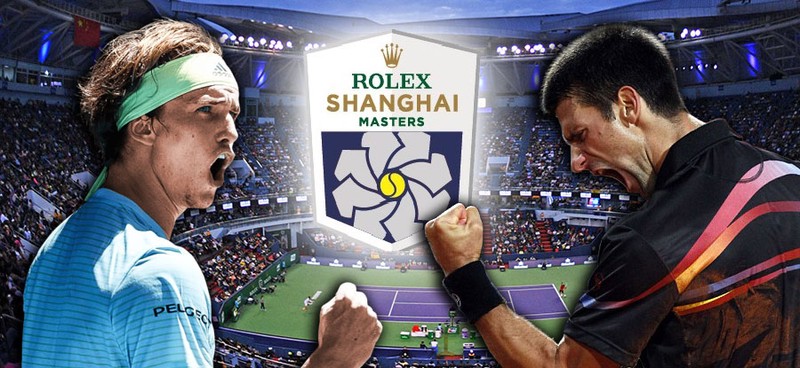 If there was ever a player that could naturally take down the Golden Master of Tennis this fall it's certainly Alexander Zverev. Maybe for some not the most exciting of players to watch Zverev is certainly the most well balanced of the next generation of talent. Don't take my word for it, look at the results, at the age of 21 Zverev has won more ATP titles than any other player of his generation, in fact he is so far ahead of the field there's no comparison.

Check out the current Next Generation Table for Titles:

Next Gen ATP Title Table:
Alexander Zverev: Age: 21 Country: Germany ATP Titles: 9 including 3 Masters
Nick Kyrgios: Age: 23 Country: Australia ATP Titles: 4

Daniil Medvedev: Age: 22 Country: Russia ATP Titles: 3
Karen Khachanov: Age: 22 Country: Russia ATP Titles: 2
Borna Coric: Age: 22 Country: Croatia ATP Titles: 2
Frances Tiafoe: Age: 20 Country: USA ATP Titles: 1
Matteo Berrettini: Age: 22 Country: Italy ATP Titles: 1
Andrey Rublev: Age: 20 Country: Russia ATP Titles: 1
Hyeon Chung (Age 22), Denis Shapovalov (Age 19), Alex de Minaur (Age 19), Taylor Fritz (Age 20), Maximilian Marterer (Age 23): No Titles yet.

As you can see Alexander Zverev is 5 titles ahead of the next young star Nick Kygrios who seems to be imploding for every tournament he plays. Zverev is wise beyond his years in terms of maturity on and off court. He rarely boils over and keeps a cool head under pressure plus his baseline game is incredibly consistent and can be relied upon when facing the biggest players in tennis including Djokovic.
Another Sparkling Year for the German Youngster
But before we get into the nitty gritty of why I believe he can beat Djokovic today let's take a quick look back at his year to date and what a year it has been for the young German. He has already added 3 titles to his tally of 6 at the beginning of the year with the Madrid Masters on clay perhaps being his finest moment so far.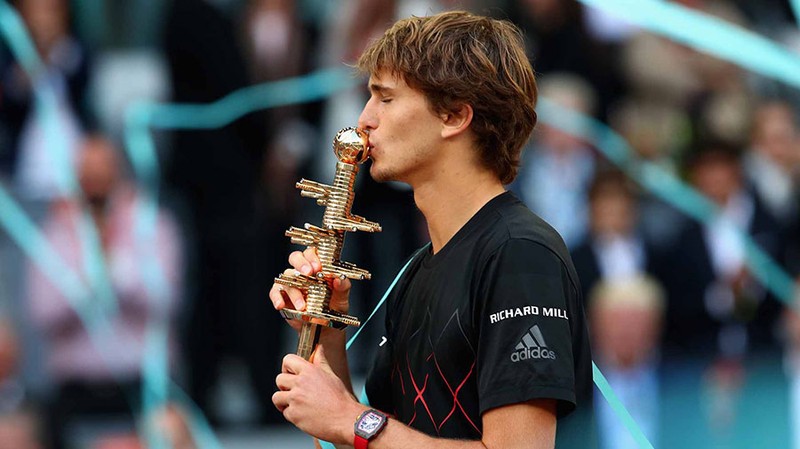 In the Madrid Masters he did not drop a single set winning all 5 matches 2-0. Some would say that Dominic Thiem did him a favour in that tournament by knocking out Nadal in the Semi Finals and that Thiem looked a spent force in the final vs Zverev. But you can only beat the players in front of you and Zverev in that match convincingly beat Thiem 6-4, 6-4. Thiem now at the age of 25 hits the ball with more power than Zverev and arguably has the bigger guns of the two to take out big players like Nadal - even on clay, but Zverev's more measured approach to playing tennis has brought him within 2 titles of Thiem's tally yet at the age of 21 Zverev has time on his hands to still improve his game and win his first Grand Slam at a ripe age.
Just one month after his triumph in the Madrid masters Zverev almost captured the ATP title in Rome where in the final he was 1-1 with Nadal in sets and a break up mid way through the third set. He had levelled the set score against Nadal beating him 6 games to 1 in the second. Unfortunately he couldn't hold out in the third to Nadal's relentless clay court hitting.
Yet he later backed up his Madrid Masters victory on a hard court in the Washington Citi Open where along the way he defeated Japan's Kei Nishikori and Alex De Minaur in the final.
Yet the only problem with these two title wins and his Munich title is the fact that he did not beat one of the big three to win any of them. So questions remain as to whether he is ready to take a big step up and score a win against a player of Djokovic's quality when it counts the most...
Can Zverev Really Defeat Djokovic Given the Serbian's Current Form?
The quick answer is absolutely!
Zverev has a strikingly similar game to Djokovic, he's an excellent defensive player for someone standing 6ft 6 inches tall - the same height as players like Del Potro. But unlike Del Potro he has worked hard on increasingly his manoeuvrability and flexibility on court at a young age meaning his ball retention is far superior to the Argentinian. He is by no means in the same class as Djokovic for defense but he does make up for that by being the more aggressive hitter of the two plus he possesses a stronger serve than the Wimbledon and US Open champion.
If we break down both players strengths and weaknesses:
Djokovic Strengths:
Defense, Return of Serve, Speed, Flexibility, Forehand & Backhand with Deep Penetration, Experience on the big stage
Djokovic Weaknesses:
Tame Serve, Net game, Can become mentally weak and frustrated sometimes
Zverev Strengths:
Serve (plenty of cheap points), Defense, Forehand & Backhand with Aggressive Speed & Penetration
Zverev Weaknesses:
Net game, Manoeuvrability
From the list above you may wonder why I have marked Djokovic down with more weaknesses than Zverev. Well just because a player may have one more clear weakness than another player does not make them less effective. In fact all strengths and weaknesses are on a spectrum so this list can only serve to show a basic black and white perspective on tennis which is not how tennis or any other sport works.
Djokovic's makes up for his slight lapse mentally by having a far superior experience over Zverev and his defense is beyond every other player on the ATP circuit except perhaps Andy Murray. Obviously Novak's defense is far superior to Zverev's but that doesn't mean Zverev's is particularly weak. The German still defends very well and for me it's a strength he possesses that many tall guys simply do not have.
Interestingly enough I have yet to see Zverev get too down on himself during a match or even boil over, yet Djokovic does possess this trait and that can sometimes get the better of him during a match. Nevertheless this isn't every match and he has been mentally strong this second half of the year when taking the Wimbledon and US Open grand slams. He has far more experience than Zverev too in terms of years played and titles won.
Yet I believe Zverev's game to be perfectly weighted to take down Djokovic even in his peak form. Zverev can lean on his serve during highly competitive matches to make the difference against the big 3 players. He serves faster and far more effectively than Djokovic and this can help make up for the discrepancy in defensive levels between the two. This could prove the difference in today's Semi Final as Djokovic's serve could allow Zverev plenty of looks at break points.
Head to Head
Curiously the two have met only twice so far and Zverev has won both matches. This is actually a big psychological bonus for Zverev in particular as mentally he knows he is capable of beating Novak. There's nothing worse than a younger player having a complete inferior record against one of the big 3, you can argue as much as you want about being in the moment and current form in tennis but history counts. With Zverev yet to drop a set of tennis vs Djokovic he can use that as a crutch coming into this match.
One of those two victories may have been an exhibition but Zverev faced Djokovic during an extreme purple patch back in 2015 where the Serbian had won the Australian open and 4 Masters titles, 2 on clay and 2 on hard court - an unbelievable tally! Zverev was 7/1 at the time to beat Djokovic at the Boodles Challenge Exhibition Event in Buckinghamshire, England in 2015. He won that match at the age of 18 years old 6-4, 6-3.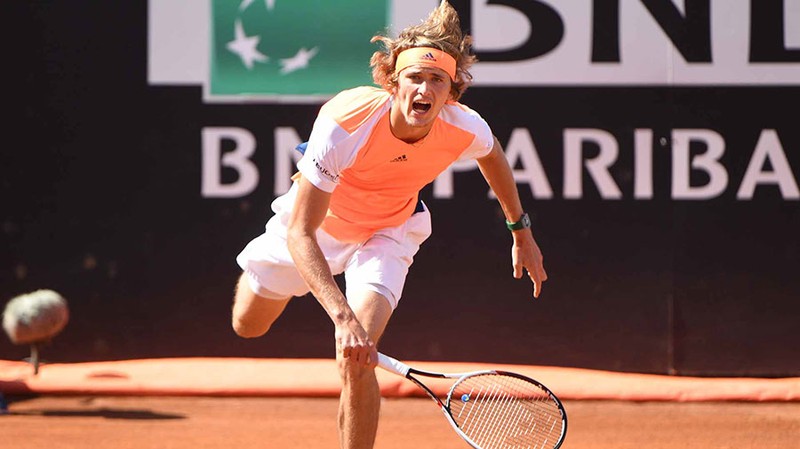 His second victory against Djokovic came last year in the ATP Rome final where again the complete underdog he triumphed 6-4, 6-3. Can Zvevev make it three in a row at 6-4, 6-3 today? He now has lower odds to win than in those two previous matches given his level of success since those meetings.
I think he can take down the Golden Master here in three sets. I'd love to see him win in 2 but I think it's going to be a very close affair boiling down to just one break of serve difference in the third set.
This Tournament So Far:
Both Zverev and Djokovic have both yet to drop a set in Shanghai. Both players have looked confident and assertive in their matches giving very little ground to their opponents. Something has got to give...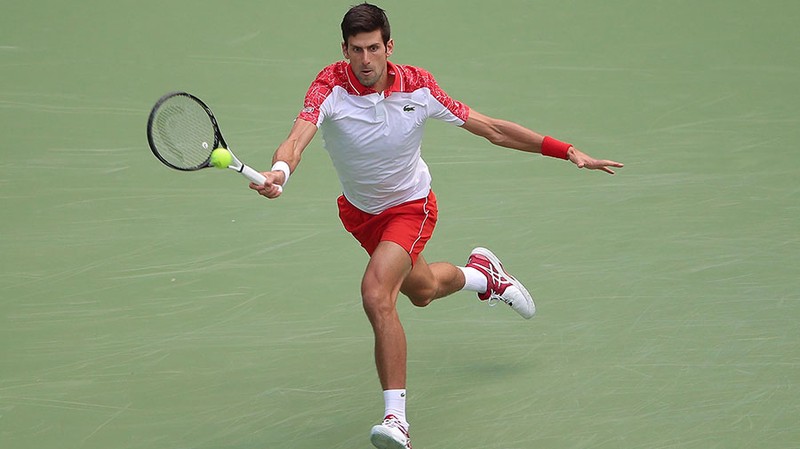 On the balance of opposition both have come through similar tests, Djokovic arguably facing the easier of the two's first two opponents - Chardy and Cecchinato (although he was a potential banana skin) but then impressively exacted revenge on Kevin Anderson in the Quarter Finals - not an easy thing to do considering Anderson's strength on serve.
Zverev had the hardest first round tie facing a rising Georgian star who was last weeks Beijing Champion. I was very impressed how he neutralised and overcame Basilashvili's power. Beating De Minaur was always a forgone conclusion but then winning in straight sets against Britain's Kyle Edmund was also a champion in the making result too for the German.
So on current tournament form you couldn't fit a cigarette paper between them.
The Outcome
Djokovic has had an unbelievable second half to the year, claiming two Grand Slams and becoming the first singles player in history to win all 9 Elite ATP 1000 Masters titles when he beat Federer in the final of Cincinnati in straight sets. Yet Zverev is a very different player to Federer, he makes less mistakes and doesn't look to hit winners as his entire way of winning matches like Federer so he won't give Djokovic as many cheap points here as Federer did in Cincinnati. I believe Djokovic will meet his match today and Zverev will arguably record his greatest win of his career thus far against a true Grand Slam Champion in his finest form since his return from injury.
Watch: Zverev Beat Djokokovic in Rome ATP Final Last Year