The new prestigious tennis tournament that only launched last year to massive success has it's second outing starting tomorrow where Team Europe take on Team World in Chicago at the Laver Cup. As much as 'Team World' sounds impressive, it really isn't and it will have it's work cut out to come anywhere near upsetting a Team Europe which features the likes of Roger Federer, Novak Djokovic and Alexander Zverev.
If you've never heard of The Laver Cup in Tennis before it's because it's very new, it only launched last year in Prague, Czech Republic. Think of it as Golf's Ryder Cup, it's virtually the same concept where you have Europe's best players squaring off against America's but then you have the rest of the world combining with America too. It's probably a good job too because America is going to need it's number one star to show up and keep his cool if it hopes to record a respectable score in this 3 day tournament - that star is Australia's Nick Kyrgios who has had an up and down year thus far.
Created by Three Tennis Legends: Named After One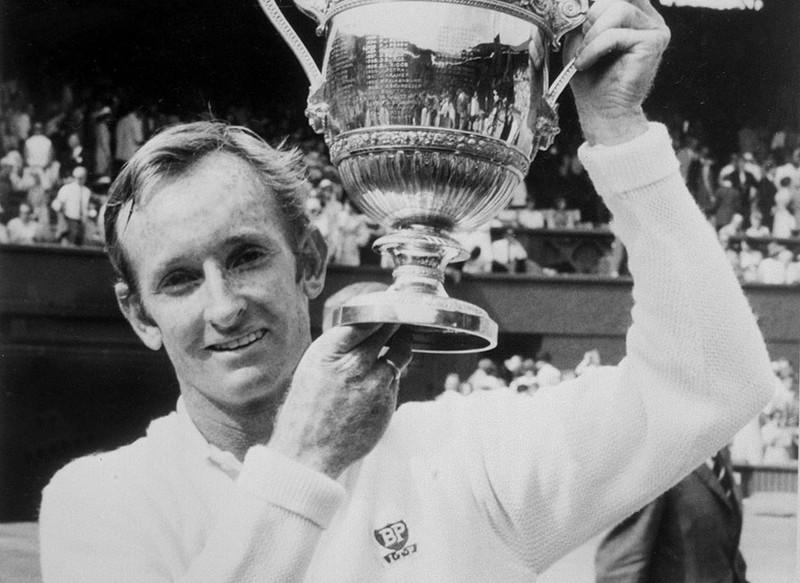 The tournament was co created by and named after the Australian tennis legend Rod Laver, one of the greatest players in history who managed to win 200 singles titles - the most in tennis history plus 11 Grand Slams. He is the only player ever to twice win all 4 Grand Slams in a single year.
The tournament was also co created by Roger Federer's management company, TEAM8, Brazilian businessman and former Davis Cup player Jorge Paulo Lemann, and Tennis Australia.

The Bad News: Del Potro aka 'The Tower' Tumbles Out of Team World Before the Start
I was very disheartened to see Team World's biggest player - Del Potro tumble out of the cup before it's even began, withdrawing citing exhaustion from unforgiving searing heat conditions at the US Open.
In his replace is hardly a player you will know too well or even consider his respectable replacement - the young American Francis Tiafoe. No offense to Tiafoe, he's a promising young player but he is no Del Potro and can only dream of claiming a scalp such as Federer or Djokovic in the cup, where as Del Potro has had the beating of Federer of late and apart from Djokovic could have also had the beating of any other player in Team Europe's lineup.
If There Was Ever a Time and a Place for Kyrgios to Step Up It's Now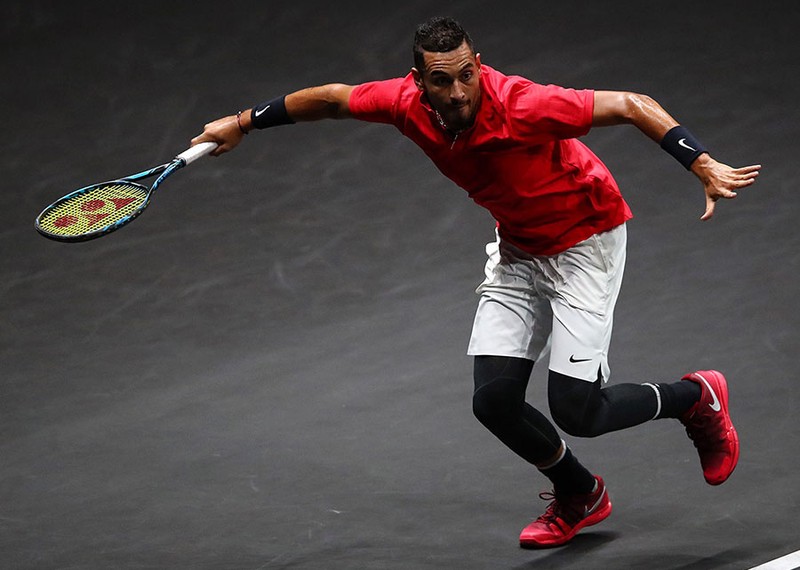 Nick Kyrgios can no longer hide behind his age as an excuse not to start winning and winning big. At the age of 23 he needs to start showing some maturity in the game and results. With him now being Team World's only hope of defeating Federer or Djokovic he really has to start showing up for fans and producing the goods. Holding a good record against Nadal, Djokovic and Federer, on the day he has the chance of beating either player with his service game being one of the best in the business.
Team World are going to desperately need him switched on, cool, calm and collected to get some wins on the board. Yes you heard me right 'cool, calm and collected' three words that don't really belong in the same sentence with the name Nick Kyrgios.
Layout of the Tournament
Without wanting to bore you guys too much with tournament intricacies, it's basically 3 days of 3 x single matches plus 1 doubles match in the evening for each day. Then on the 3rd day if the score is tied (not very likely this year!) there's a one set doubles decider match.
No Predictable Line Up's
The way the tournament works means there won't be any predictable matches where you will necessary see the players you want to clash. Captains of each team Bjorn Borg (Team Europe) and John Mcenroe (Team World) present their line ups for a blind card draw. So it's pot luck to a degree who will face who. This makes it even worse for a Team World with trim pickings of strong players.
Team Line Up's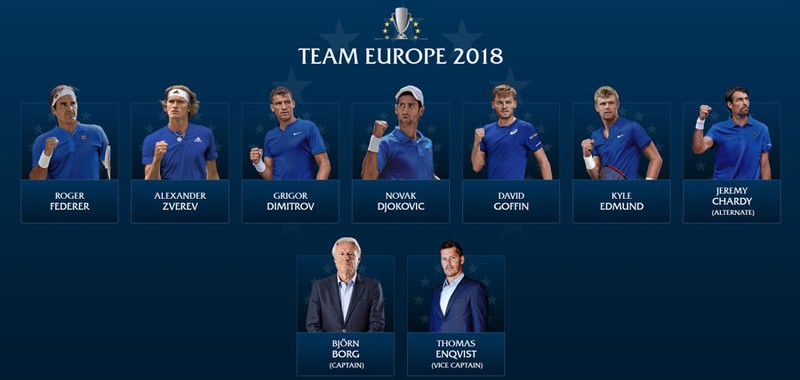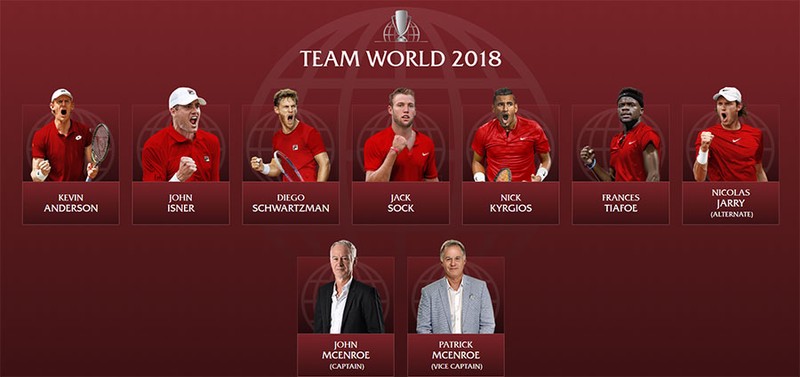 A Clash Everyone Want's...
Everyone would love to see yet another showdown between Nick Kyrgios and Roger Federer. Last year's clash between the two at the Laver Cup produced some unbelievably high quality tennis and shot making. That match went down to a dramatic tie break, watch the highlights to see who prevailed below!
Watch Roger Federer Battle it Out with nick Kyrgios at the Laver Cup 2017
Where is this Years Laver Cup Being Held?
The laver cup is taking place at the United Center in Chicago. The venue is home to the Chicago Bulls in the NBA and the Chicago Blackhawks in the NHL.
My friend who is actually Thai but was educated in America is heading over to watch the action with some friends so I maybe getting some nice personal photos of the event that I will share with you guys.
Who Won & Featured Last Year?
Last year tennis fans got to see their dream doubles match up as Roger Federer and Rafa Nadal featured in a competitive doubles match together (yes not a show piece exhibition tournament!) as they took on Jack Sock and Sam Querrey in a surprisingly tense and tight match.
Perhaps the upset of the cup was Nadal going down in straight sets to John Isner!
In the end Team Europe Prevailed 15 Wins to Team World's 9.
Watch Federer and Nadal vs Sock and Querrey
A Handsome Bonus for the Winning Team!
Each player on the winning team gets a very handsome bonus of $250,000 raising the stakes of the occasion. There won't be one player there who wouldn't like to take that pay check home!
Who Will Win?
As an underdog backer I'd love to say Team America are in for a shout, they would have been with Del Potro on board, but now that he's pulled out it's a forgone conclusion. The only question remaining is how much Team Europe will win by?