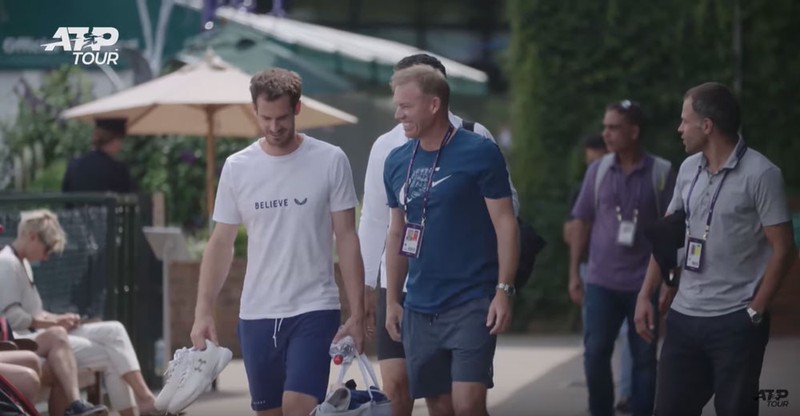 The big question on most British tennis fans minds is will we see a return for Andy Murray on the singles circuit and could that be for the final Grand Slam of the year in New York? British tennis has not had anyone to really get excited with since Murray quit singles with a chronic hip injury, Kyle Edmund has shown some signs of progress after winning his maiden ATP title last year but this year has looked ineffective against some average players and has made poor progress in all the grand slams. He doesn't look like he's going to do much for British Tennis long term, he's already 24 and hasn't shown enough to make me believe he's even capable of reaching a Semi or Quarter final of a 500 or Masters never mind winning any big tournament.

That leaves Dan Evans who returned last year from a drug ban. Whilst he has a more interesting game style than Edmund he again is never going to make a big splash on the tennis world. So people are desperate to see Murray competing again for the big titles. But there has been little evidence to show Murray is actually capable of moving fast enough on a singles court to even compete at a 250 event, never mind a 5 set Grand Slam tournament like the US Open.
Prior to Wimbledon a practice video was released of him warming up for the doubles tournament. Below you can see he's not lost his hitting capabilities but there's little evidence of seeing him move rapidly on the baseline.
So has his hip operation and graft helped him recover enough for the physical demands of the men's single tour?
In a Tweet put out by the LTA, Murray has more recently been seen practising on a hard court and moving relatively well. There's not enough footage to make an assessment of how fit he is and how fast he can currently cover the court. But even with more footage, it won't really be enough to understand if he's capable of lasting three sets on the regular tour. Hard courts will be the toughest test for Murray as the surface is high impact and unforgiving on the joints, especially with Murray's tiring style of defensive play. One option he has would be to change his game style to hit more aggressively so he covers less miles on court.
In a BBC column earlier this month, Murray remarked that it could take him 12 months to gain the strength he needs to compete again on the big singles stage. So the likely answer right now is we won't be seeing Murray in the US Open on the Singles court.
I am hoping that perhaps next year he can build his strength up enough to return to tennis for atleast a few more years as he provides a vital opposition to the big 3 which no other player currently has really shown they can. Having more potential winners in the slams makes the tournament far more exciting and Murray has a solid record against all three head to head.