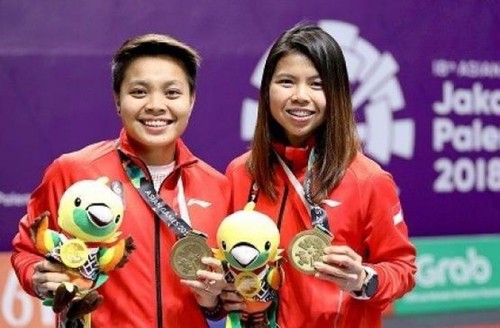 Indonesian Masters 2020 women's doubles champion, Greysia Polii / Apriyani Rahayu, reportedly has chosen to withdraw from the Thailand Masters 2020 Super 300 event. They were withdrawn from the event which took place on January 21-26, 2020 because they wanted to get more rest time.
The hard struggle shown by Greysia / Apriyani in the Indonesia Masters 2020 tournament is indeed worthy of appreciation. Because their success to win the competition can be said through struggles that are not easy.
Especially when in the final Greysia / Apriyani almost lost to the Danish couple, Maiken Fruegaard / Sara Thygesen. Luckily they were able to get up and win the match with a score of 18-21, 21-11, and 23-21.
Due to a very long and arduous match at the Indonesia Masters 2020, Greysia / Apriyani was finally rested from the Thailand Masters 2020 event. Many people thought that the break time was given to Greysia / Apriyani so that in the next competition they were ready and fit again.
Because after the Thailand Masters 2020, Indonesian representatives will appear at the Thomas and Uber Cup Cup 2020 events which took place on 11-16 February 2020. Because the power of Greysia / Apriyani is needed in the women's doubles sector, they were finally rested from the Thailand Masters.
The news of Greysia / Apriyani's withdrawal from the Thailand Masters 2020 began with the Head of PBSI International Relations, Rudy Roedyanto. He delivered the news through a tweet on his personal Twitter on Monday, January 20, 2020.