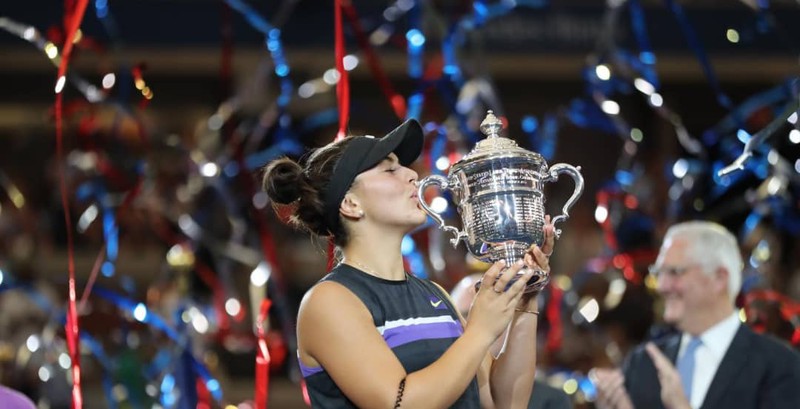 Lightning strikes twice at the US Open final as Americas Serena Williams loses her 2nd consecutive US Open final to tournament revelation and Canadian 19-year-old Bianca Andreescu, Andreescu won in straight sets 6-3, 7-5 to stun not just Serena but the capacity crowd at the Arthur Ashe Stadium on Saturday and lifts the US Open trophy in her very 1st US Open main draw appearance.
The rise of Andreescu to women tennis is swift, just a little over a year ago, Andreescu was ranked outside the top 200 in the world(WTA) and was ranked 152 at the start of the present calendar year, however, astonishing title-winning runs at the WTA Indian Wells Masters & Canadian Open has seen her stock risen on world stage, moving to 15th on the WTA rankings. Her latest feat will see her move to 5th in the world when the new rankings are released. Bianca Andreescu becomes the 1st Canadian man or woman to win a Grand Slam singles title, the youngest woman to win a Grand Slam title since Russian duo of Maria Sharapova(17yrs) and Svetlana Kuznetsova(19yrs) won the 2004 Wimbledon and US Open respectively. Andreescu also joined a few women on the list of tournament's debutant to lift the trophy(Goolagong Cawley; 1971 Roland Garros, Virginia Wade; 1972 Aus Open, Barbara Jordan; 1979 Aus Open, Monica Seles; 1991 Aus Open.)
Contrasting performances for both players on the night, while Serena struggled to replicate the sorts of confidence and finesse she'd displayed all tournament, her opponent Andreescu, on the other hand, was brimming in confidence, despite all the jeers and cheers of the home crowd rooting for Serena. Andreescu got off to a dream start, breaking Serena's serve in the very 1st game and held on to lead 2-0. Serena did pull back to 1-2 and then, saved 5 breakpoints to hold serve in game 7 but still trails Andreescu 3-4. By the end of the opening set, Serena had uncharacteristically made 14 unforced error and would eventually succumb to 3-6 1st-set loss to Andreescu.
Andreescu began the 2nd set with the same momentum as the 1st, racing to a 2 game lead. Serena immediately broke back but found herself trailing and fighting to stay on the court at 1-5. However, with the home fans constantly cheering her, she found her momentum, saved championship point to break Andreescu 2-5 and went on a 4 consecutive winning game to level the 2nd set at 5-5. Andreescu would not be denied of victory though, as she wrapped up he set 7-5 in a remarkable fashion.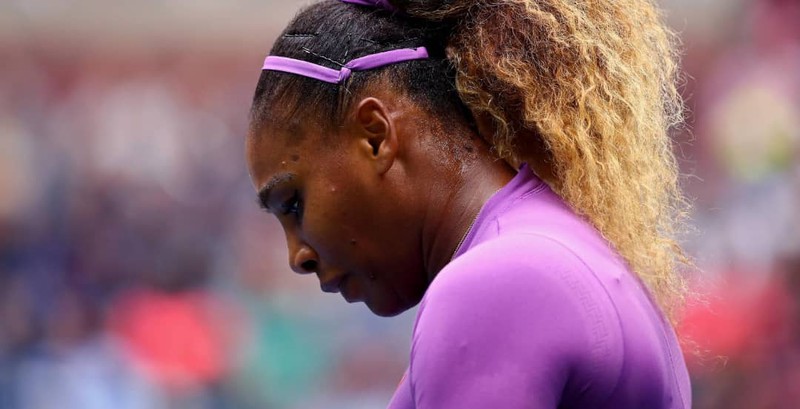 Serena made a total of 33 unforced errors and 8 double faults on the night to her own undoing. Her quest for a record-equalling 24 Grand Slam titles will have to wait for another Grand Slam at least. It's the 2nd consecutive Grand Slam final defeat for the American, having lost Wimbledon to Romania's Simona Halep, and her 4th Grand Slam defeats since her 2018 Wimbledon loss to Germany's Angelique Kerber.
Another sporting achievement for Canada in 2019(Toronto Raptors winning the NBA). Congratulations to Bianca Andreescu and to all Canadians.
Thank you all.