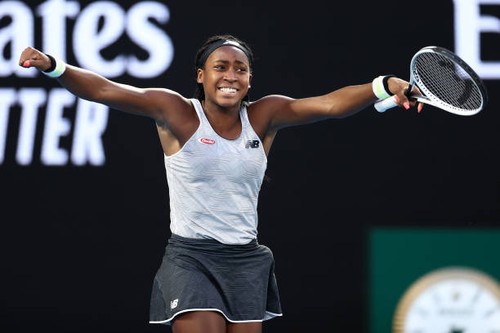 America's teenage sensation Cori 'Coco' Gauff staged another major upset in the ongoing 2020 Australia Open when she exerted a swift revenge on the 2-time Grand Slam champion and the defending Australian Open champion Naomi Osaka with a straight-sets 6-3, 6-4 win, to advance into the last 16.
The last Grand Slam encounter between these 2 ended in emotions that brought tears to eyes of both the loser(Gauff) and the winner(Osaka). Osaka had dispatched Gauff in straight-sets 6-3, 6-0 in R3 of the 2019 US Open but was full of admiration of her dejected opponent who was playing in only her 2nd Grand Slam then, having broken into the limelight a month earlier at Wimbledon where she defeated her Idol and 7-time Grand Slam champion, Venus Williams.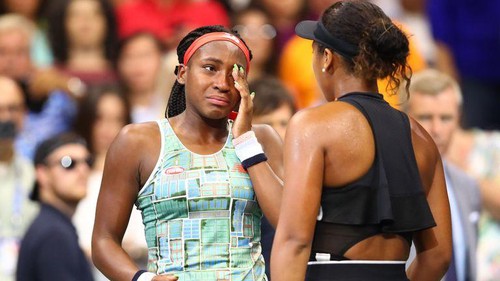 Naomi Osaka, on the other hand, has faced criticism in recent months for not being able to replicate the sort of form and finesse that saw her claim back-to-back Grand Slams(2018 US Open & 2019 Aus Open). It is easy to quickly forget that Osaka is only 22 years old, a pretty young age to be in such limelight and stardom, a circumstance she admitted got the better of her since her Aus Open triumph.
Coming into the 3rd round encounter against Osaka, Gauff had promised a more aggressive approach against the Japanese, she claimed she was nervous playing against Osaka for the 1st time about 6 months ago. True to her words, she was indeed aggressive this time and was on top of her game, sweeping past her opponent 6-3 in the 1st set in just 32 minutes.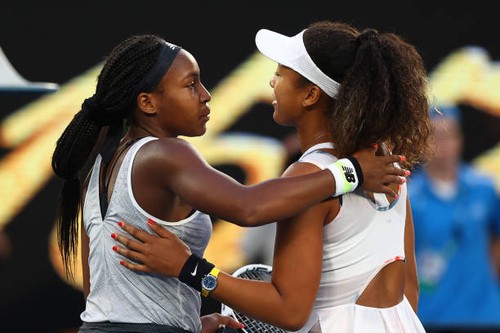 Both players had held their serves until Gauff broke Osaka's serve in game 8 of the 1st set to lead 5-3. Gauff would hold her nerves and serve to see out the set in game 9, 6-3.
Osaka's dip in form was evident in the 1st set when she made 14 unforced errors in contrast to Gauff's 8 and she was undone in game 7 of the deciding set when her serve was broken again, as she goes 3-4 down. Osaka broke Gauff's serve in game 9 to make the scores 4-5 but it was little too late as the day belongs to Gauff who ran away with a 6-4 2nd-set win.
What is my life! Oh my gosh! Two years ago I lost first round in the Juniors and now I'm here, this is crazy!... - elated Coco Gauff.
As Coco Gauff stocks continue to rise, it's only a matter of time before she bags her 1st Grand Slam title. Could it be this Australian Open? or Could it be any of the 4 Majors this season?
Thank you all.