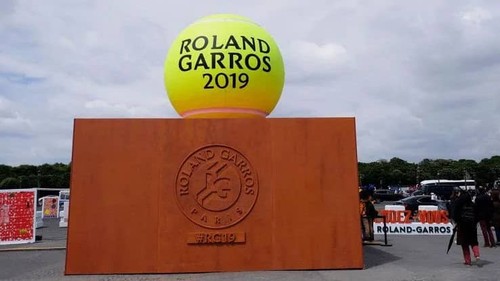 2019 Roland Garros has already seen the mighty fallen by the roadside as a host of high profile women's names have been eliminated as early as the 3rd round. 1st round casualties that include world number 5, Angelique Kerber, Caroline Wozniacki, Venus Williams are now joined on the sideline by world number 1, 2, and 4, Naomi Osaka, Karolina Pliskova, Kiki Bertens respectively, and 23-times grand slam winner, Serena Williams.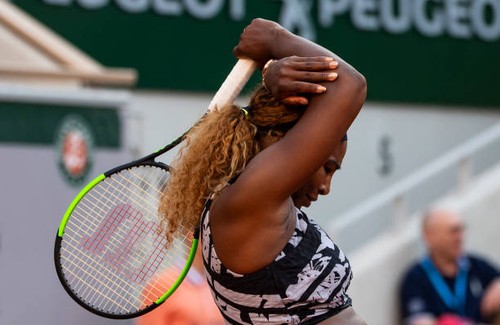 Serena Williams bowed out of the French Open in a disappointing 2-6, 5-7 straight set loss to the unseeded countrywoman, Americas Sofia Kenin in the 3rd round. The last time Serena failed to go past the 3rd round in a grand slam tournament was in 2014 Wimbledon where she lost to France's Alize Cornet in 3 sets. Serena came into the French Open lacking game fitness, having retired after the 1 round of the Indian Wells, Miami and Rome masters respectively because of a recurring knee injury and it was evident in her 1st round come-from-behind 2 sets to 1 win in her 1 round tie at the on-going Roland Garros. Though her 2 round tie was a straight-set win over an unseeded Japanese, Kurumi Nara, she was far from her dominant best, her defeat to Kenin reiterated her below-par performances in the tournament. With age not on Serena's side, the 37-year-old quest for 1 more grand slam is highly unlikely.
Taking nothing away from Kenin, she showed courage against 1 of best female player ever. At some point, Kenin was not just playing against Serena, but against the crowd who were rooting for a Serena victory, but she held her nerves and showed composure to win the deciding 2nd set by a tie-breaker 7-5, and reach her 1st ever grand slam 4th round.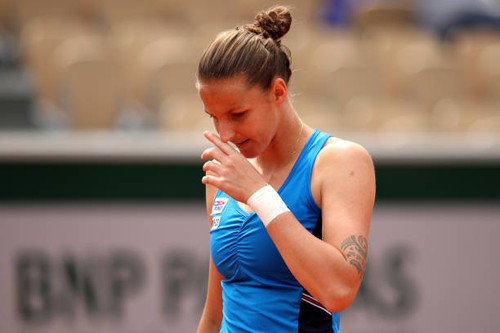 World number 2, Czech's Karolina Pliskova was also booted out in the 3rd round of Roland Garros. The Czech lost 3-6, 3-6 in straight sets to Croatia's Petra Martic. The 27-year-old Pliskova fared better coming into the French Open with the Rome master triumph, and then followed the Rome master win with a dominant 1st round dispatched of Americas Madison Brengle in her Roland Garros opener. A 2nd round 6-2, 6-2 win over Slovakia's Kristina Kicova soon followed, her defeat to Martic came as a shock judging by her form in recent days. Pliskova's quest for 1st grand slam title will have to wait until Wimbledon in the United Kingdom.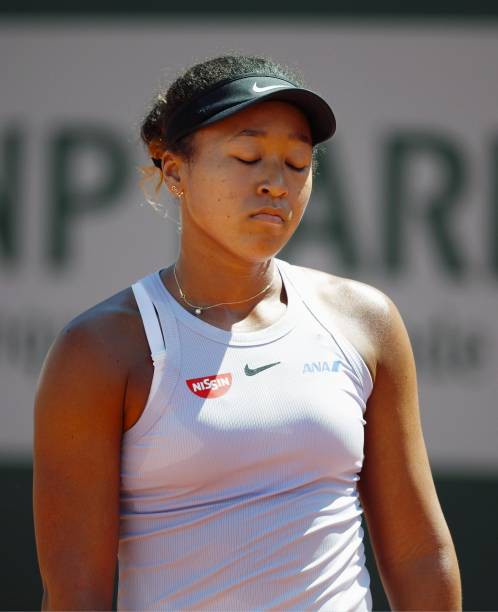 Following after the World number 2 exit was world number 1, Japanese Naomi Osaka. the 21-years-old's quest for a 3rd straight grand slam hit a halt when she went down 4-6, 2-6 in a straight sets loss to Czech's Katerina Siniakova. With no clay court title to her name and a poor run in the pre-French open tournaments(masters), she struggled with the demands of the clay surface. The double grand slam winner again loses the 1st set 4-6 like she did lose her 1st sets in her previous round of 128 and 64 respectively. Her luck ran out this time against Siniakova as she could not fight back as she did in those 2 previous round. It seemed like the mounting pressure of success is beginning to weigh Osaka down, her play was uncharacteristically characterized with an unforced error, 38 of them on the day, she said afterwards,
I just feel like there has been a weight on me, kind of - Osaka
Osaka's conqueror, Siniakova admitted that Osaka wasn't in her usual self, the 2-times grand slam doubles winner(2018 French & Wimbledon) said,
I could see that she's not so confident like she was
The Japanese will not be winning a 3rd-straight grand slam but she sure will come back strong in next grand slam in the UK later in the year.
Thanks for your time folks.