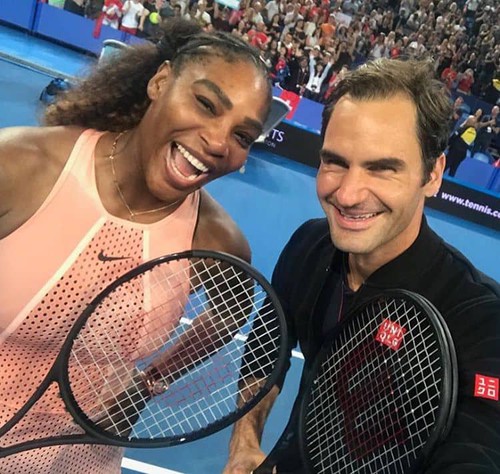 American female tennis player, Serena Williams and Swiss male player Roger Federer need no introduction to tennis community, they both are 2 of the greatest players that have grazed tennis court and still grazing, with 43 grand slams between these two, 23 for Serena, and 20 for the Swiss master, they sure rule their worlds.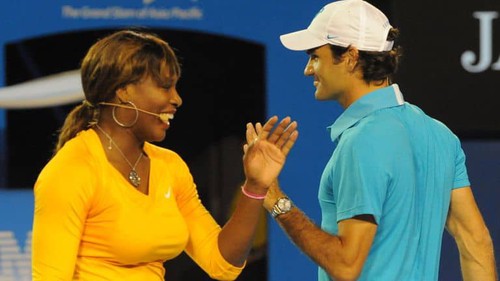 Though Serena and Federer had met in a charity match-up in the past, 2010, an exhibition match for the victims of the earthquake in Haiti, the Hopman Cup match-up between them presented an opportunity to slug it out in a competitive encounter, and it was a glorious match rather than competitive.
Hopman Cup is an Australian championship for nations named after one of Australia's tennis legend, Harry Hopman, founded 30 years ago in the year 1989. It is a tournament that pairs 8 participating nations into two, A & B groups, 4 each in a round robin contest, with the group winners of the 2 groups competing in the final. This year's championship had grouped the Switzerland, USA, France & Great Britain together in group B.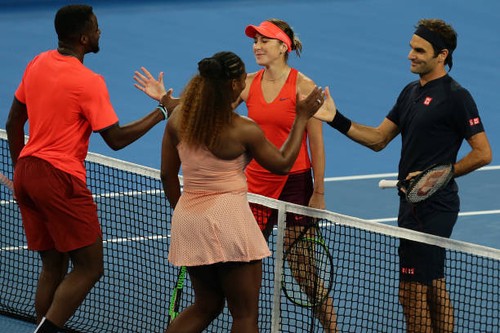 All eyes eagerly awaited the match-up between the Americans and Switzerland, it was a contest that would see the pair of Serena Williams & Frances Tiafoe for team American squared up against Swiss pair of Roger Federer & Belinda Bencic in a mixed double, after the singles matches had ended 1 apiece for both nations. It could be recalled Federer had early defeated Americas Tiafoe in a straight 6-4, 6-1 win to take a 1 nil lead for Switzerland, but America fought back when Serena came from a set down to beat Swiss Belinda 4-6, 6-4, 6-3 win. The tie had to be decided with the mixed double.
The encounter was described as;
The most anticipated contest involving a male and a female player since the battle of the sexes in 1973, when 39-time Grand Slam Champion, Billie Jean King defeated former Men's number 1, Bobby Riggs in straight sets - BBCSports
Serena teamed up with her compatriot Tiafoe for the first time were no match for the Swiss team of Federer and Belinda (who are the defending champion). Swiss team capitalized on the non-cohesion of the Americas pairing to win in a straight sets 4-2, 4-3 (5-3).
Serena Williams said in her post-match remarks;
I was excited and literally, it was the match of my career... The guy is great, He is the greatest of all time. There is a reason why he is so great, He has a killer serve...maybe I could get tips from him later on,
In his remarks;
what an honour and pleasure... I was nervous returning because people talk about her serve so much... She is a great champion, you see how focused and determined she is, Federer said.
It was a rare meeting between these 2 tennis legends, a rare one tennis community will savour for a long time, if they will meet again in a singles match-up before they both quit an illustrious careers remain to be seen.
All images are Getty images sourced

Thank you all for the time.