The Argentine was benefited in the ranking by the premature fall of Roger Federer in the Australian Open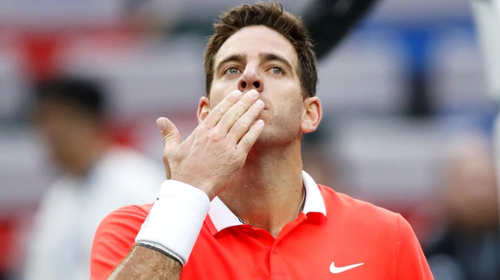 This Monday, Juan Martín del Potro returned to the number four position in the world ranking. The Argentine, who has not competed in the circuit for three months because of the fracture of the kneecap in his right knee, climbed a step in the classification.
Del Potro was benefited by the premature fall of Roger Federer at the Australian Open. The Swiss defended the title, but fell in the eighth finals and fell in the ranks of the position three to six.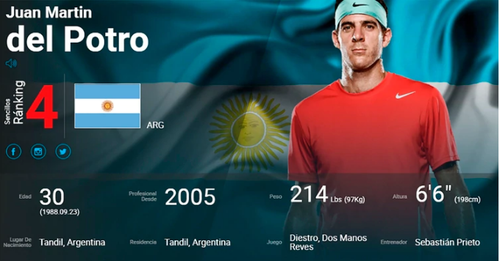 This is not the best location of "La Torre", which came to be number three last August. The 30-year-old tennis player stayed on the podium, behind Rafael Nadal and Roger Federer - then 1 and 2 of the world, respectively - for three weeks.
Anyway, this improvement in the ranking means a further incentive in the recovery process of the tandilense, which has already confirmed that it will return to the courts in the ATP of Delray Beach, a contest that won in 2011 and that will start next February 15 .
As for the general classification, the Serbian Novak Djokovic remains as number one after having been champion in the Australian Open. They follow the Spanish Rafael Nadal (finalist in Melbourne) and the German Alexander Zverev.
The second best Argentine is Diego Schwartzman who, after being eliminated in the third round of the first Grand Slam of the year, suffered a strong fall of four places and is located in the 20th.