Boris Becker finally has a suitable successor - Alexander Zverev has won as first German since Bum Bum Becker the ATP season final 23 years ago. Especially nice to win in London after the ridiculous fan reaction yesterday after the match against Federer - idiots! In the final, he defeated Novak Djokovic, who had been the best so far. Watch him after his victory - simply overpowered the emotions.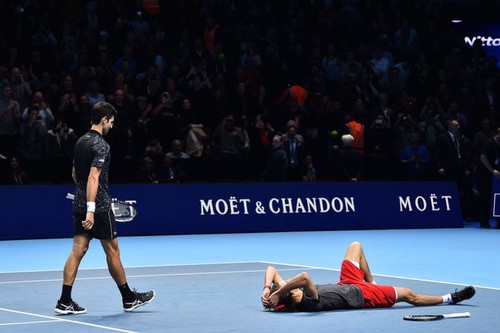 It was a fast easy 2 set win and Zverev could crown himself as "best of the best" with a 6-4, 6-3 victory over the world number one Novak Djokovic - it took him 79 minutes. Alex is the third German champion after Becker (1988, 1992, 1995) and Michael Stich (1993).
His win in the semi-final against record champion Roger Federer on Saturday massively increased his self-confidence - especially after the fan bashing in London, he came through and showed his inner strength.