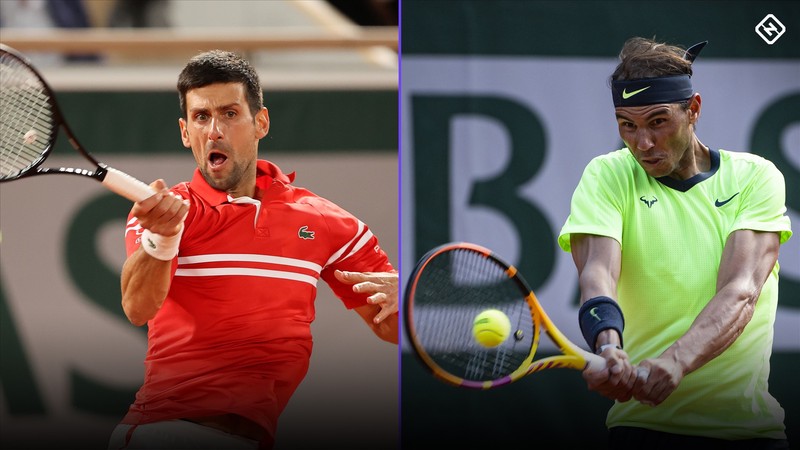 Serbia is boiling, tennis players like Andy Murray and Andy Roddick are claiming it was the best tennis game they'we seen, others are asking themselves are they playing same sport like Nole and Rafa ? Tennis fans all around globe are asking themselves "How is this possible ?"
I am not big tennis fan, I find this sport boring to watch for me, but this this was all but boring. This was pure fantasy, a fantasy with Serbian in main role and that role was not negative! How nice for a change! Novak Djokovic won Rafael Nadal "King of the clay" on his clay pitch in Roland-Garros tournament in Paris!
It looked like Nadal easy win. He lead 5:0 in first set. I get upset thinking he will win 3:0 (6:0 6:0 6:0), but I didn't change channel. I was eager to see if Nole can do anything here. It was wise decision! Just after I tweeted "Thisone can't win even one single game Nadal will win him 6:0 in all 3 sets!" As soon as I tweeted that Nole started to play like he just read it and think "Now I am going to show this ploonker (me) what is tennis..." LoL
He won few games in frist set,lost it 6:3 but proved he can be competitive with Nadal that day. What we saw then I can describe only like "Clash of the titans". That playing hitting lines, doing impossible things, taking away break to each other... Every game was like in Serbian national song "Marko Kraljevic against Musa Kesedzija". Football Italy-Turkey finished and those lads still fought for each point in set which last 93 minutes!
Ball hit net 3 times and fell in Nole's field giving Rafael points which made me swearing ball and net. I recognized passion, unprecedented effort. Players were sweating, but level of play never fell.
Nole won second set, but real epic fight was in third which looked like his, but then Rafael made break, almost won it, but Nole recovered won on his serve and lured him into tie-break and win it! Day after I don't know how Nole did lob turned with his back toward net ?! He did lob over Rafael which hit line of his part of field! That was not tennis that was fantasy!
Fourth set started with Nadal's break, but Nole returned it quickly made it 2:2 and then made new break and keep advantage and won this great match to play Greek Stefanos Tsitsipas on Sunday 15 o'clock CET.
It was pleasure for watch which made me turning tables at home trying to change words of one national song to suit my feelings. Beating "King of Clay" in his yard is feat worthy of admiration. I wonder what will poor, mean, sold souls from sport editorial staff of newspapers "L'Ekip" write bad about Serbian tennis player now ? I hope they are hit hard with this win. They just wake up something call here "INAT". I can't say it on English but words spite is closest. It mean confrontation for the sake of confrontation.
Nole you are among Serbian imortals now, go get that trophy win Tsitsipas in final!
Now it's time for song and warm welcome when he returns to Belgrade! Melody "Flat hill you are full of hope".
Djokovicu Srbija se nada,
nedaj vise Nadalu da vlada!
Nole imas srce pobednika,
imas status srpskog besmrtnika!
Nole nema veliko imanje
sve sto ima tenisko mu znanje!
Sve sto ima tenisko mu znanje
on je junak nije nista manje!
Od Australije pa do Vimbldona
nije bilo takvog ŠAMPIONA!
Rolangarros ima novog tića
pobednika NOVAK ĐOKOVIĆA!
Congratulations Nole!