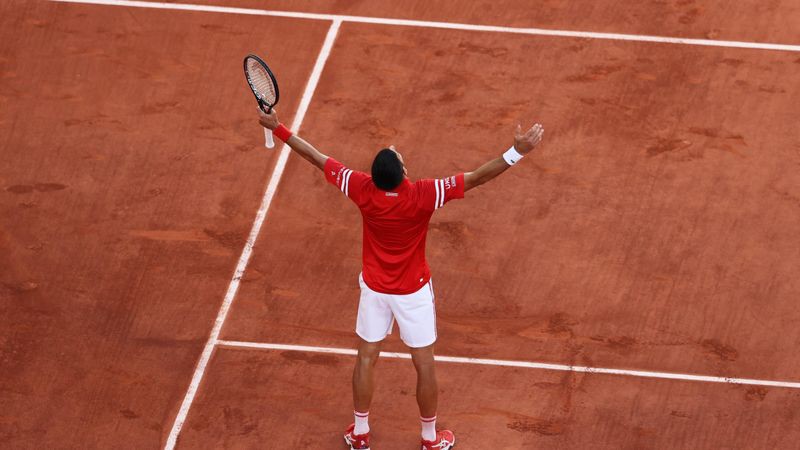 The best tennis player in world today Novak Djokovic won final match on Rolland Garros against Stefanos Tsitsipas with 6:7, 2:6, 6:3, 6:2, 6:4 and became only player in modern tennis who won all four biggest tournaments at least twice. It is his 19th win on the biggest tennis tournaments. We are privileged to watch writing of tennis history live.
After great and exhausting game in semi final against Rafael Nadal, which a lot of ex tennis players called "the best game in tennis ever" he faced rising star from Greece in final. Both players started good, winning their services until 5:5 when Serbian made break for 6:5 and all looked like winning set. However in next he went quickly to 0:40 and lost it, got upset and Tsitsipas won it in tie break. Upset after losing first set Novak lost first two games in second and gave Greek big advantage which he exploited and easily win second set 2:6. Novak missed a lot of shots, looked tired and finished in that set. I thought at that time that he's exhausted after game against Nadal. TV reporter provoked me to lower tone when he said that turn overs in final after 0:2 are very rare and actually doesn't happen. I couldn't hold and tweet "Tsitsipas is skinning here".
Something happen after like on 5:0 against Nadal when I tweeted he'll lose 3x 6:0. It looked like he just read that and went to dressing room and come out like another player. What we saw after was domination of world number 1, big concentration, missile shots etc... Soon I started to enjoy in helpless tweets of Tsitsipas fans "He's f*ing robot", "There is no point to play him" etc... He won 6:3 ,6:2 and got game advantage in last set. Serbian was close to finish Stefanos on his serve, had some break chances, but Greek managed to come to 5:4 for last joy of majority of crowd. I prepared table for new turn over and already started beginning of celebration... 15:0, 15:15, 30:15, then incredible miss in easy shot for 30:30 to give mean French L'equipe poisoned crowd hope Greek can return into the game, but Nole went to 40:30. Excitement was on top, at boiling point and Nole did what he need to, win point, game, set and match rise hand up to the air in celebration of big win. Red faced opponent ended up in tars with towel over his face recovering from big loss...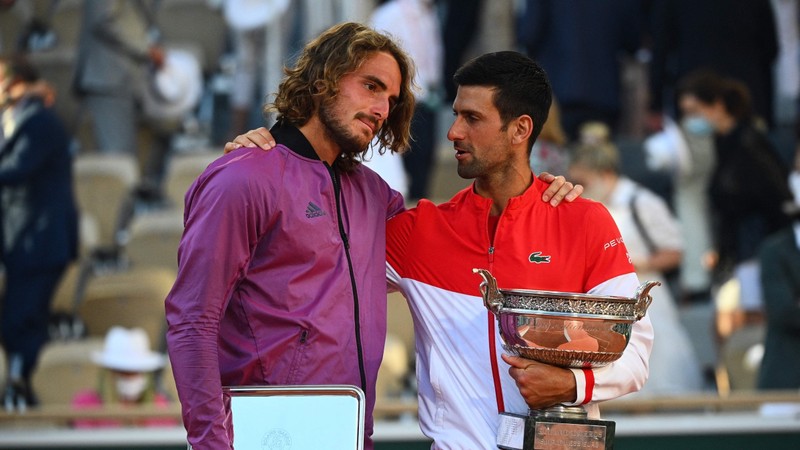 I know it's not easy to lose in final, he was also very good and showed he has potential to be very big player. He will of course win some big tournaments in future if he continues with more games like in this tournament and less trash talk for media... It was big joy to watch taking trophy high up by the best tennis player of all times...
I remember when he started to be serious rival to Federer, all supported Federer and Nadal and were against him because they are 'big champions" and he's not, because they wanted "more classics" etc... However where he is big champion now, they are still against him now because "it's boring to watch one player win all the time" and some other stupid reasons. I am close to believe that it has something with the fact that he is from Serbia after all. Gentlemen you have privilege to watch live writing of tennis history, the best tennis player of all times, who just won king of clay in his yard, and made turnover from 0:2 in final respect that! You can't possibly watch biggest classic than it was one between Nadal and Djokovic in semi final!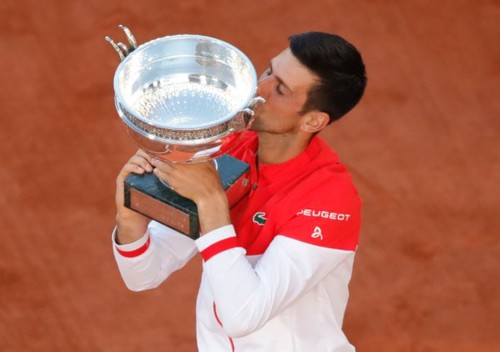 This big accomplishment made me ask when will be celebration in Belgrade organised? I am ready to go on it in this age, I don't care about covid I must salute to Champion! I celebrated this win until midnight...