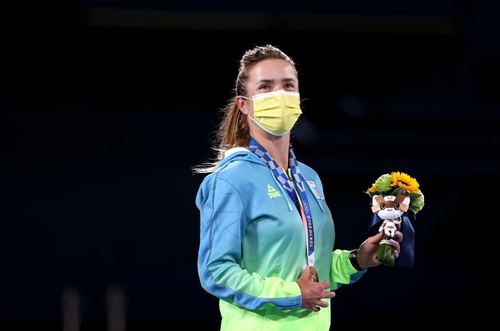 Elina Svitolina has been preparing for the Olympic Games for a long time. In 2016, a woman from Odessa was able to reach the ¼ final. She could not beat Petra Kvitova. This time she prepared for the competition more thoroughly.

Yes, Svitolina could not beat Vondrousova in the semifinals of the Olympic Games. Still, she made it to the 3rd place match. In this confrontation, she played against the representative of Kazakhstan, Elena Rybakina. The rival is ranked 20th in the rating. Elina is now in 6th place. In personal meetings, so far equality: 1 - 1.
Match for 3rd place at the Olympic Games 2020 in Tokyo: Elena Rybakina - Elina Svitolina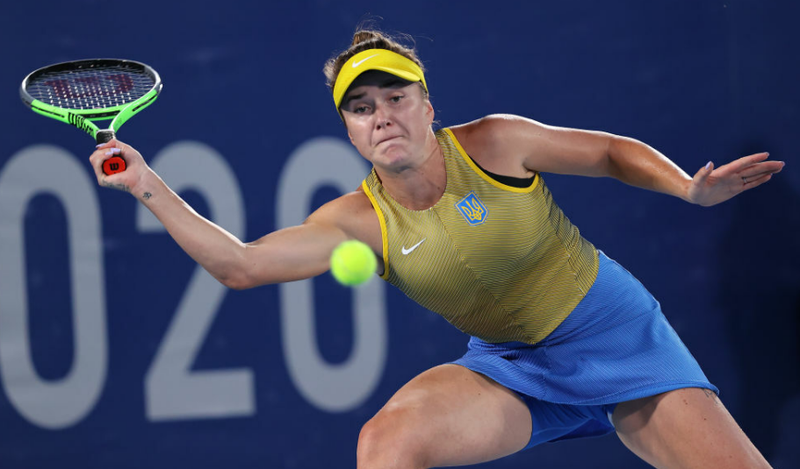 Svitolina lost the first set without a chance. She lost in all respects. The impression was that the Odessa woman could not get away from the defeat in the semifinals. Rybakina defeated Elina Svitolina in the first set: 6 - 1.
For the second set, the Ukrainian came out more collected. A stubborn struggle ensued. Gradually, the rivals reached the time-break house. He turned out to be decisive in the whole match. Elina has already said that in Tokyo it is not so much hot as it is difficult to breathe, due to the high humidity. She was able to pull herself together and wins the time-break: 5-7. The score of the second set: 6-7.
In the third set, the woman from Odessa showed a high level of concentration. It was clear that already Rybakina could not stand the local conditions. Ultimately, Svitolina wins the third set with the score: 4 - 6. Result of the match: 1 - 2 (6 - 1, 6 - 7 (5 - 7) and 4 - 6).
Historical records of Svitolina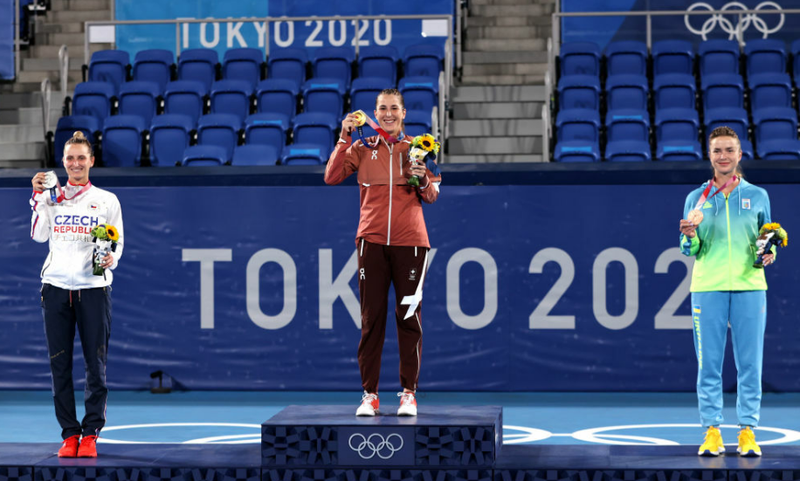 Elina wins 3rd place match at Tokyo 2020 Olympics. This is the first Olympic medal of Ukraine at the Olympic Games in tennis in history. In addition, the Odessa woman was able to break her own record. She wins bronze at the Olympic Games. This is one of the most outstanding achievements not only of Elina, but of all Ukrainian tennis players.
Prior to that, Elina became the first and so far the only tennis player in Ukraine who was able to climb to the 3rd line of the WTA World Ranking. For many years she has been the undisputed leader of tennis in Ukraine.
Thus, Elina Svitolina wins bronze at the 2020 Olympic Games in Tokyo. She becomes an Olympic medalist. This is a gorgeous achievement that many tennis players of the world are striving for. Now all that remains is to build confidence and make it to the 2021 Grand Slam Final. Bronze at the Olympic Games will give the woman of Odessa confidence. She will be able to achieve the desired result.