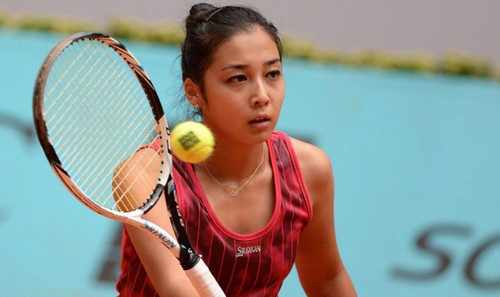 Zarina Diyas began her performance at the WTA-250 tournament in Luxembourg with a match against the representative of Slovakia Anna Shmidlova. The Kazakhstani tennis player is ranked 105 in the world ranking. Her rival is in 85th place. The rivals met among themselves in 2015 at the Australian Open. Zarina won in 3 sets.

Review of the match of the 1st round of the WTA-250 tournament in Luxembourg: Zarina Diyas - Anna Shmidlova
The match began with Zarina's confident play. In the first set, she did not leave her opponent a single chance to win. Diyas won on a dry sheet: 6 - 0. Unfortunately, in the second set the situation was almost mirror-like. Zarina was able to win only one point. : Her opponent wins confidently: 1 - 6.
In the decisive third set, Zarina showed character and was able to realize an important break point. She wins the third set with a score of 6 - 4. Ultimately, the result of the match: 2 - 1 (6 - 0, 1 - 6 and 6 - 4). Thus, Zarina outplayes Anna Shmidlova for the second time.
The match lasted 2 hours and 11 minutes. Zarina was able to make one ace. During the match, she made 4 double faults. In the next round, she will play against the 12th racket of the world, the representative of Switzerland, Belinda Bencic. The future rival starts from the second round. The match will take place on September 16 at 12-00 (Moscow time).