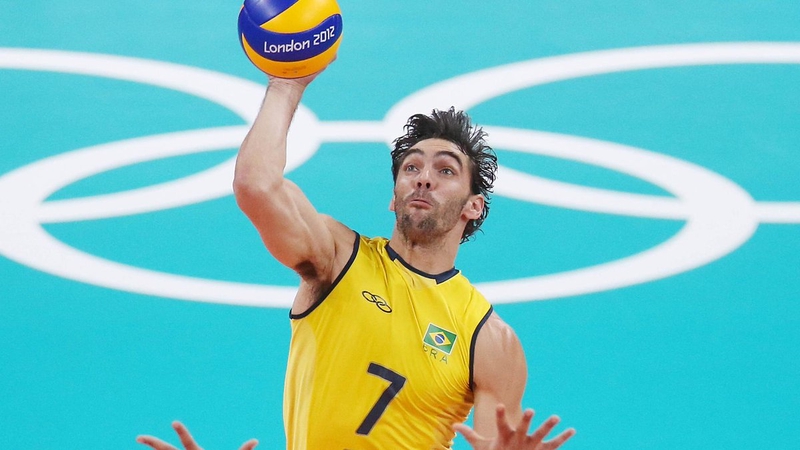 Volleyball is a sport played by two opposite groups. Each group has six players. There are also variations of beach volleyball game each group has only two players. Volleyball Sports is shaded by FIVB (Federation Internationale de Volleyball) as the parent of international organizations, while in Indonesia shaded by PBVSI (Volleyball Association of All Indonesia). But do you know who are the best and famous volleyball players in the world?
4 lists of the best volleyball players of all time:
Number 4 # Josef Musil (player from Ceko)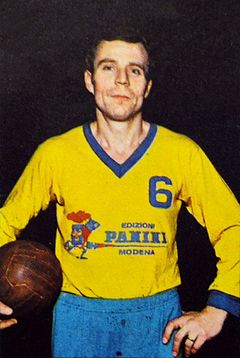 Josef Musil born July 3, 1932 is a former Ceko volleyball player. He was born in a small village called Kosteni Lhota. 19-year-old musical when he joined the Cekoslovakia Nation Team (now has become two countries namely, the Ceko Republic and Slovakia). Musil helped win as many as 2 Olympic medals in 1964 and 1968 for the Czechs, 5 World Championship medals, and 3 European Championships in 1952 and 1967. He also won 7 Ceko championships and 1 Italian title.
He was nicknamed Merited Master of Sport which is the highest honor awarded to athletes during that period by the former Czech ruler. FIVB also named it one of the best volleyball players of the century. Josef Musil is recognized as a gentle setter on and off the field. His shy character does not diminish his team's greatness. They know that he will lead them to victory. His modesty and all his goodness brought him into whatever he wanted.
Number 3 # Jimmy George (player from India)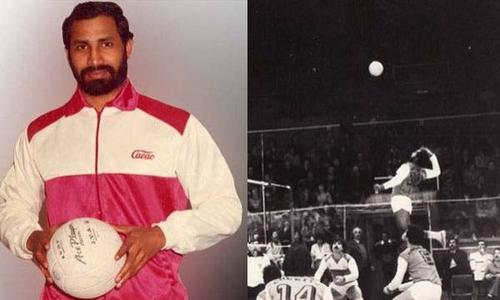 Jimmy George who was born on March 8, 1955 is considered one of the best volleyball players of all time. He is a member of the Indian men's national volleyball team and the first Indian volleyball player to become a professional and play volleyball in the Italian club. He was born from the famous Kudakkachira family and learned to play sports from his father who is a former university level player.
Jimmy George received all the great accolades that every Indian athlete desires. At the age of 21, he was rewarded as an Arjuna Award. In 1975, he was given G.V. King Award and Manorama Award for Best Sportsman of Kerala in the following year.
Jimmy George gives new elements to the game of volleyball in India. He is a very good player with attention to technical perfection. He will always be remembered for being the first Indian to become a professional volleyball player
Number 2 # Hugo Conte (player from Argentina)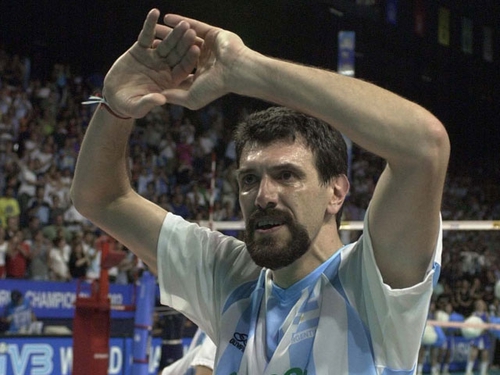 Hugo Néstor Conte is a retired Argentine volleyball player born in Buenos Aires on April 14, 1963. He has played volleyball across the globe for over 16 years and represents his home country in 3 Olympics. Hugo Conte plays for 3 different countries, namely Argentina, France and Italy. But mostly in the Italian league.
Hugo Conte helped Argentina win bronze in the 1988 Seoul Olympics and Argentina World Championships in 1982. Together with Italian side Santal Parma they won the European Champions League in 1984. Hugo Conte is recognized as one of the world's smartest and best volleyball players on teams that reflect his brilliant ability. Even his name will likely be placed on the list of Argentine football players for years.
Number 1 # Giba (player from Brazil)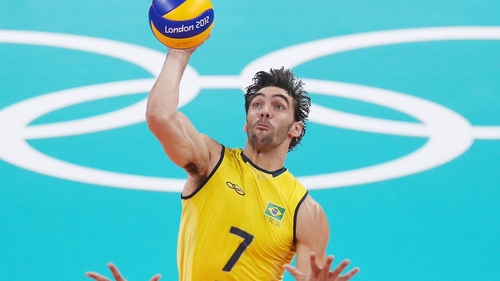 Giberto Amaury de Godoy Filho better known by the name Giba born on December 23, 1976. He is a former professional volleyball player in Brazil. He played as an outside speaker and is considered one of the best volleyball players in the world, especially during the 2000s. Giba played for Brazil during 1996 - 2012 and is remembered for having contributed greatly to winning his country in a game of volleyball.
Giba won the World Cup in 2003, the World League eight times (2001, 2003, 2004, 2005, 2006, 2007, 2009 and 2010). He played for Brazil's junior team and won the South American Championship in 1994 and finished second at the 1993 FIVB World Championships. His team became Superliga Champion in 1999-2000 and 2001-2001 and three-time World Champion, in 2002, 2006 and 2010. He was voted MVP (Most Valued Player) in 2006.
Giba is not only a brilliant volleyball player, but also has a strong desire, appeal and control that makes him loved by all volley fans. He always motivates all the Brazilian teams to play with the best possible ability.
Source: https://olahragapedia.com