Iranian national volleyball team started its preparations games before taking part in the World Championship.
The Iranian national volleyball team, which did not have the opportunity to rest after returning from the Asian Games, went to Slovenia to play 3 matches against the national teams of USA, Slovenia and Canada.
They are preparing to play in the World Championship hosted by Bulgaria and Italy jointly. They will compete in Group D with Puerto Rico, Bulgaria, Cuba, Poland and Finland.
In the first match on last Thursday Iran played against USA. United States volleyball team coach "John Speraw" used all his main players to start the match, but "Igor Kolaković" only benefited from young players and all the players who played less in Asian matches in Jakarta.
This decision made the captain of the Iranian team "Saeed Maroof" only spectator and after the initial ceremony of the match he was only watching the performance of others on the ground.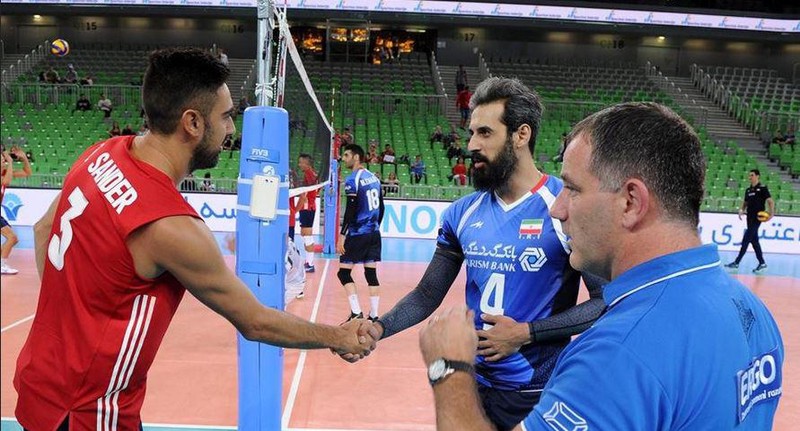 The coach of the Iranian national volleyball team, with the people who put on the pitch and the decisions made throughout the game, fully demonstrated that the goal is to prepare young players for the big event, regardless of the result in this tournament. Finally USA scored 3-0 at the end of the game, with 25 to 18, 25 to 15, and 25 to 20.
The Iranian national team coach said after the match: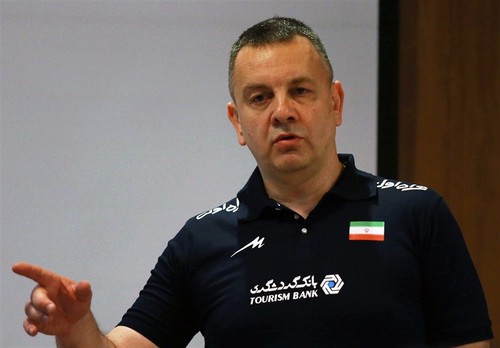 We did not have a good match because we just finished Asian games, and a lot of players had to recover physically after these trips and their injury risk was high. That's why we used the players who were less at Jakarta. With these conditions, our players had a good practice, and players who did not play could save energy for the rest of the tournament. After four days without training, we started our work with a competition at the Slovenian tournament. We played against one of the best teams in the world. They had a perfect show and showed that they were in good technical and technical terms. This was a good practice for us, and we will certainly have a better display on the next matches.We do not think about the result in Slovenia, because after the conclusion in Jakarta, we are now looking for a result in the world championships, and we pay special attention to this.