Another sweeping victory for Serbian squad. But this time we'll take a bit of reserve…
Easy win at the first glance — 25-21, 25-18, 25-19. Don't be fooled. Brazilian team certainly is not that bad. They look a bit heavier than they should for a top World competition, but that can be fixed during the tournament. They may have hiding some tactical variants for the later stages of competition. They may just have one weak day. They may have eaten too much ice cream just before the match… But this won't look like this in the quarterfinals and up.
Serbian ladies looked terrific. I mean frightful in the attack and excellent in defense, but they all could catwalk right now. OK, they've made a mistake and chose volleyball, so now we can look at them flying: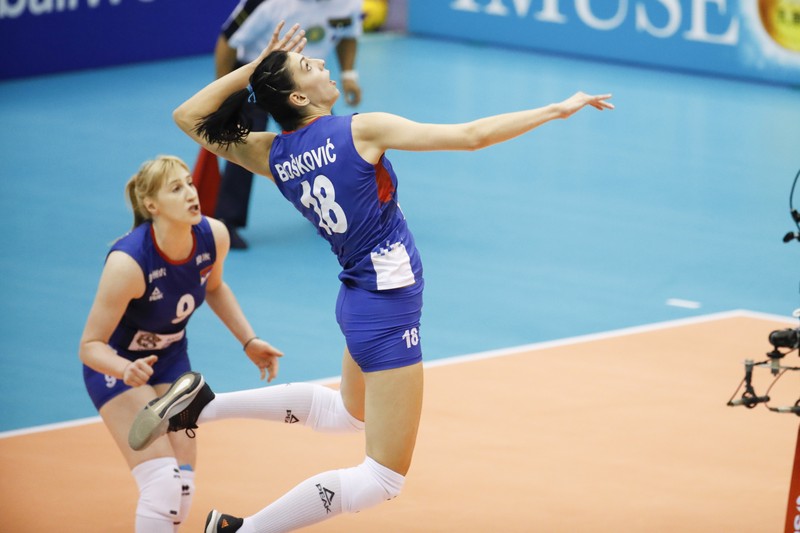 Tijana "The Boss" Bošković (18) had a great evening with 21 spikes, 2 aces and 1 block, bossing away Brazilians from the block. The other Tijana, one of the key players, Malešević (6) had a full day rest, so we may assume that Serbian coach Zoran Terzić, also played some tactical hide-and-seek.
Only seven from Serbian side made the whole match: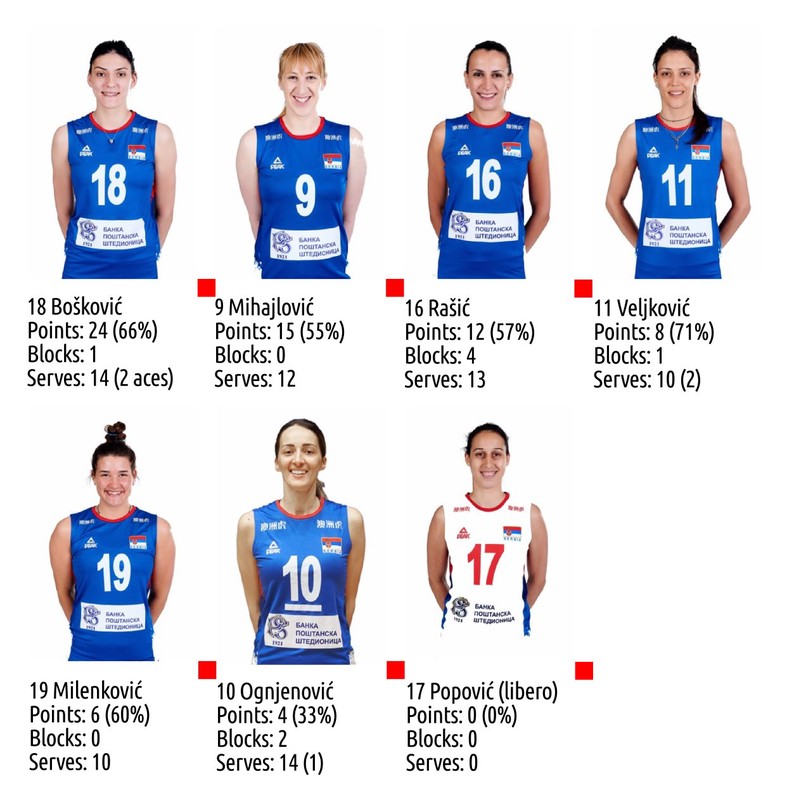 Now we will have a day of rest, and the next game will be on October 03 at 9:20 CET with probably the weakest squad in Group D — Kazakhstan.

Stay tuned for more!