Betman is now gonna follow his beauties from this tip, at the Women's Volleyball World Championship.
In their introductory match, Serbia, as expected, won over Dominican Republic with sweeping 3:0 (25-17 25-20 25-22). Both teams seemed a bit jet-lagged, and we can expect better games from them in the next matches. Dominicana team looked strong and robust, but too slow in the attack, and could't cope with much faster and technically better Serbian ladies.

Here is a bit of stats so you can chose your favorite player: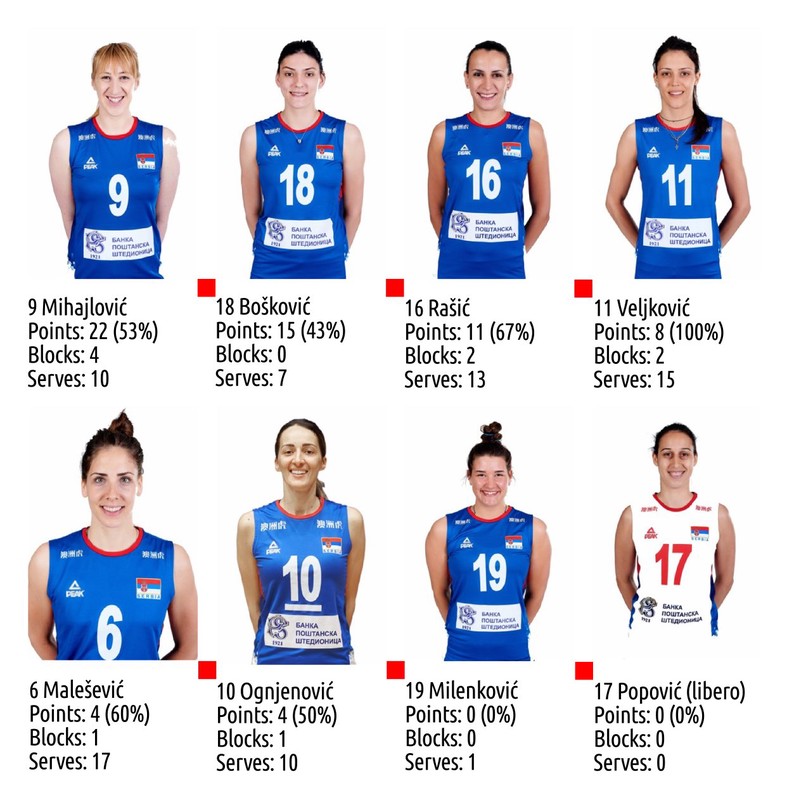 Next game tomorrow (September 30) at 12:20 CET should be an easy one — Serbia—Kenya, in the fine city of Hamamatsu, at the Pacific coast. It's the head of the western part of the Shizuoka prefecture, most famous by car manufacturers, Honda and Suzuki. You can also find famous musical instrument manufacturers, Yamaha and Kawai… That is, of course, if you care about cars and music more than volleyball.
See you tomorrow!