Betman must admit — Italy has a fantastic team. Young, strong, quick and technically very well fitted. They are going to rule in a few years…
Actually, they are not that far away from the title this year. They had a bit of rest in this match and did not take a grudge at this defeat — first at the championships! They had very tight match with Japan last evening, and had to save some energy for the semifinals. They are going to be much tougher in the last two games.
Serbian beauties played fairly serious game, preparing starters for the main event in Yokohama. They gave up one set, but never feared for the final result — 25-21, 25-19, 23-25, 25-23.

And once again, Bošković (18) was dominant in the attack with 27 spikes (60%) and also had two powerful blocks. She had an excellent support in the attack from the middle blockers Milena Rašić (16) and Stefana Veljković (11) — both with 10 spikes, while Milena Rašić (16) and Bjanka Buša (1) set a wall at the net with 5 and 3 blocks.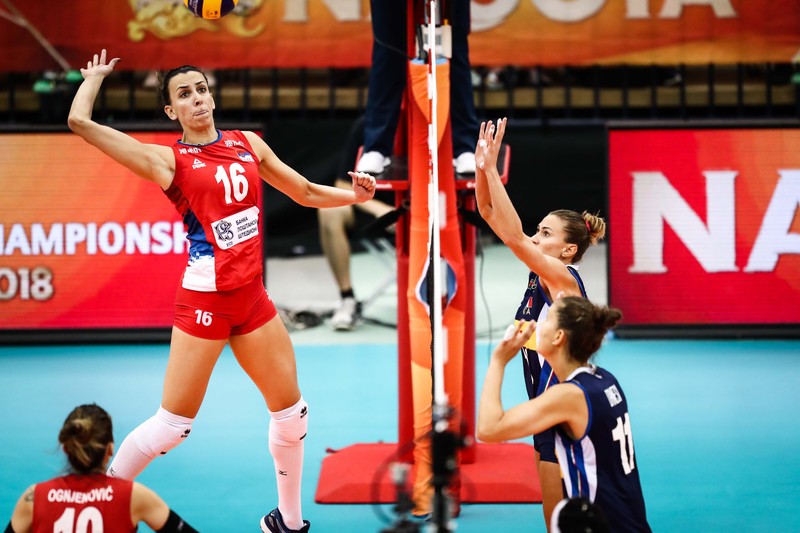 As always, let's see full stats: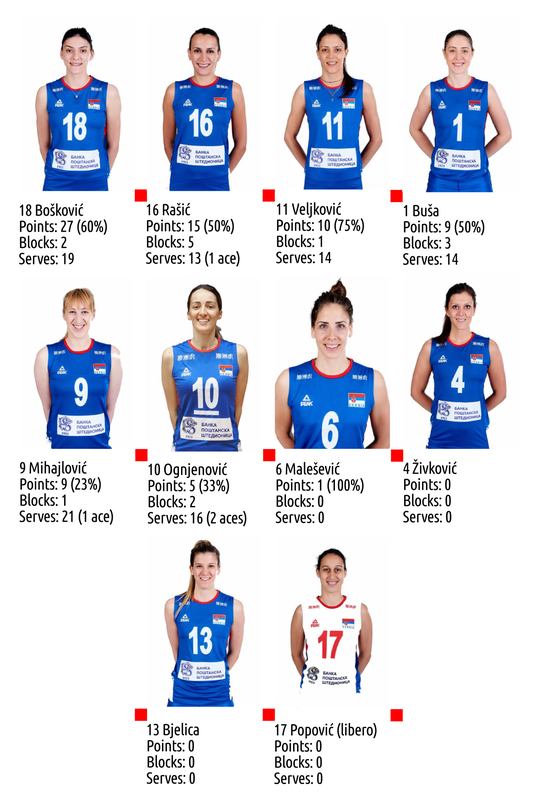 FLASH NEWS!
China overpowered Netherlands 3-1 (23-25, 25-13, 25-18, 25-17) in the last match of the third round, so now we know semifinal rivals:
Serbia—Netherlands
China—Italy
Here is one farewell pic from the Nippon Gaishi Hall Nagoya — Women in Red teaching Volley-Boo to that old Christian greeting!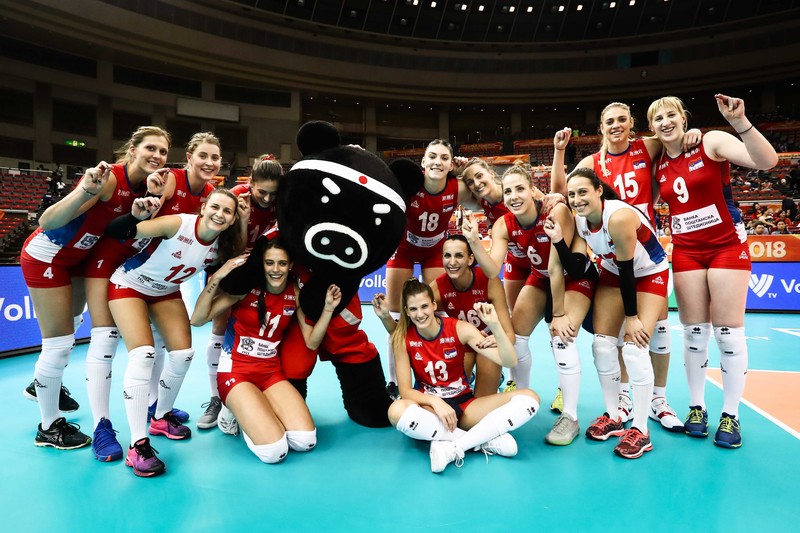 Enough of that Nagoya. We had six games here, the floor is full of potholes. Let's go somewhere else. Girls (and Mrs. Drča), will you please show us where is that Yokohama?

There? OK, let's not waste any more time!