Told you not to follow Betman's betting advice for this game. I've even put a big WARNING for all of those who wear glasses. I know that man(iac) like myself! Did you count your kidneys?
Not that Betman was totally wrong. Serbia did try all the players, and they all played very seriously, like it's finale already. Look at that demolition job: 25-16, 25-9, 25-8. They would probably have won even if they have played on the high heels just after leaving the pastry shop! As Betman suggested, they were in a hurry for the shopping, and have done the job in an hour before some 350 witnesses in Hamamatsu Arena.
On the other side of the net, Kenya had experienced and energetic team, but lacking some 10cm of height in average. Give them a few years to grow up, and when they actually get a reach above the net, and when they learn to receive serve — they'll be deadly! Mark my words…
As usual, here is a bit of stats so you can meet the whole roster: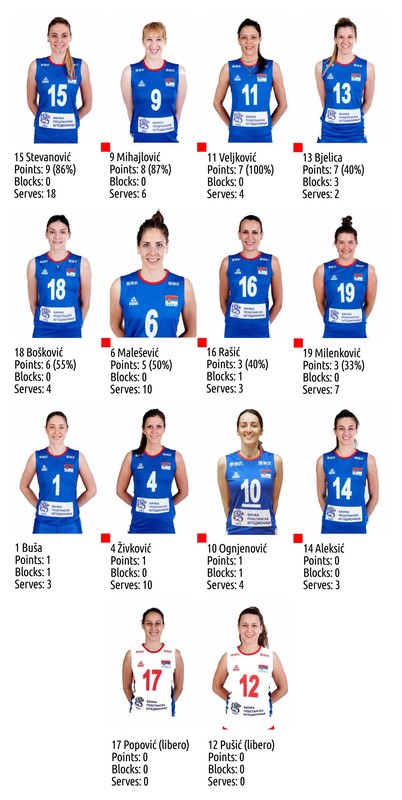 Next game tomorrow (October 01) at 12:20 CET should be a spectacle — Serbia—Brazil. A serious match. Probably a decider who's gonna go further from the top of the group. They know each other very well, almost can't miss each other at big competitions.

Stay tuned for more!