Boy, are those Netherland girls tough cookies! They are not joking! And that could be the only problem in their game. Too serious. Too strong. A lots of fighting spirit. And with a very well balanced team where everyone can play. They know how to exhaust the opponents. And they can chose the game according to the opponent…
Wait, Betman, did they won? How did they lost? Do they have any faults?
Only one. No block. Well, let Betman tell you — that may have something with a Serbian attack. They are truly powerful. Born to abuse the ball. And break all the blocks: 25-22, 26-28, 25-19, 25-23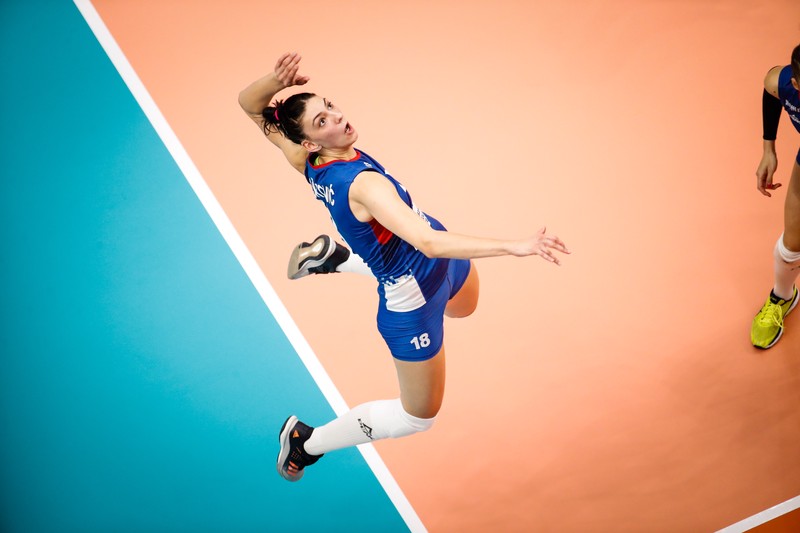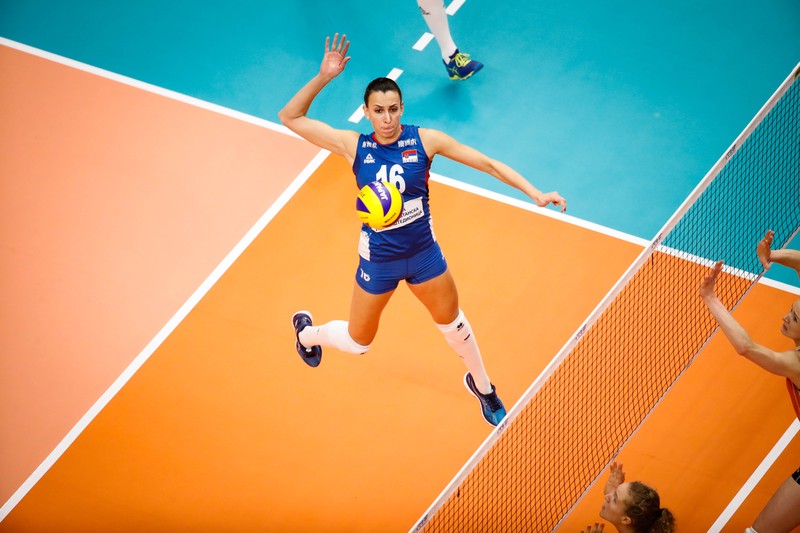 It was another spectacular performance for Tijana Bošković (18). She fired 25 spikes into Netherlands field while having 3 block and one ace. Brankica Mihajlović (9) was much more productive than agaist Italy. She had 21 spike, 1 block and 1 ace. Always reliable at the net Milena Rašić (16), contributed another 9 spikes and 3 blocks. Defense was functioning very well, aside of service reception, which is the sore point of Serbian team at this championship. Reason for that probably would be injuries. The most experienced wing spiker, Tijana Malešević (6) came to this championship with an unpeasant leg injury and played as she could, while Bojana Milenković (19) had a serious knee injury in the first round and was out for the rest of the competition.

The brunt of this match has fallen to the starters, and lets hope they will recover some strength for the finals tomorrow. As usual, full stats: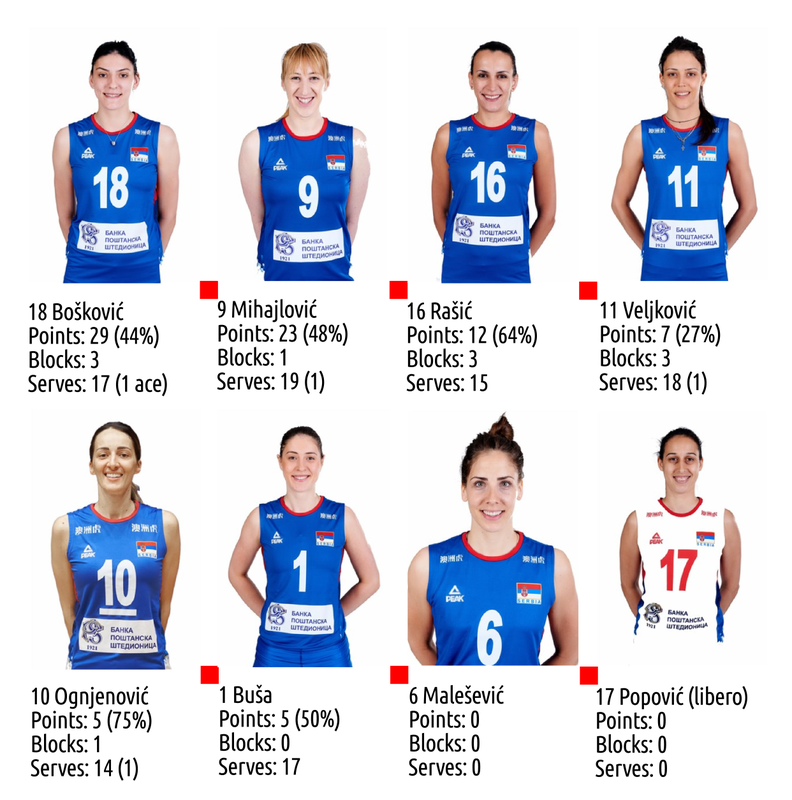 Sounds like a paradox, but our ladies in red have manage to achieve the greatest success at the world championships in the whole Serbian volleyball history — in blue!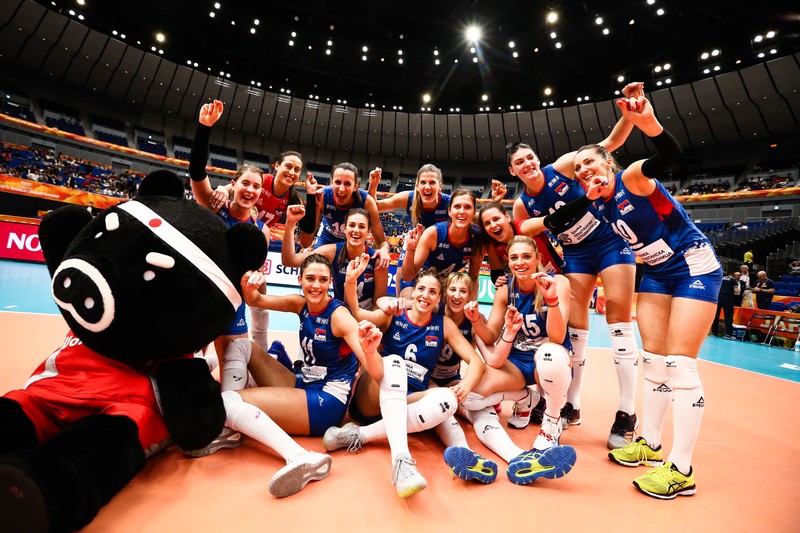 Betman will be a little late with a report tomorrow, but have no doubt: We will be seeing again.

And now, let's get ready for the big event — against Italy!