Serbian beauties sailed through the first phase of the tournament without dropping a set. Perfect score, unfortunately, today was paid with the first injury. Milenkovic (19) is out for the rest of this competition…
This match Serbian coach Zoran Terzić dedicated to involving of all players in the system. Four who bore the greatest brunt in the tournament so far, got the rest: Ognjenović (10), Mihajlović (9), Rašić (16) and Bošković (18) did not enter the game, and that was a chance for the angels with lesser minutes in the game. And the game was very serious — despite the fact that Puerto Ricans had already reserved their place to the next phase. They almost took a set. Gave everything they had. It was not enough. 25-23, 25-17, 27-25.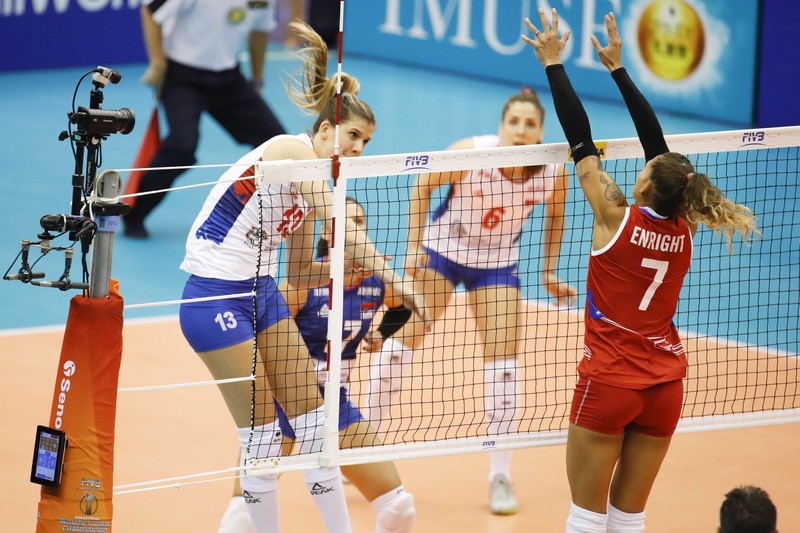 Ana "The Driver" Bjelica (13) made the best use of the opportunity, driving buses through the holes in Puerto Rican defense. She made 18 spikes and one block, proving that she could successfully take a serious role in much harder matches. That number 13 was certainly not lucky for her opponents. Tijana Malešević (6) added 4 spikes and was brilliant in defense with 3 blocks. Serbs would say "Ужичка литица" 😄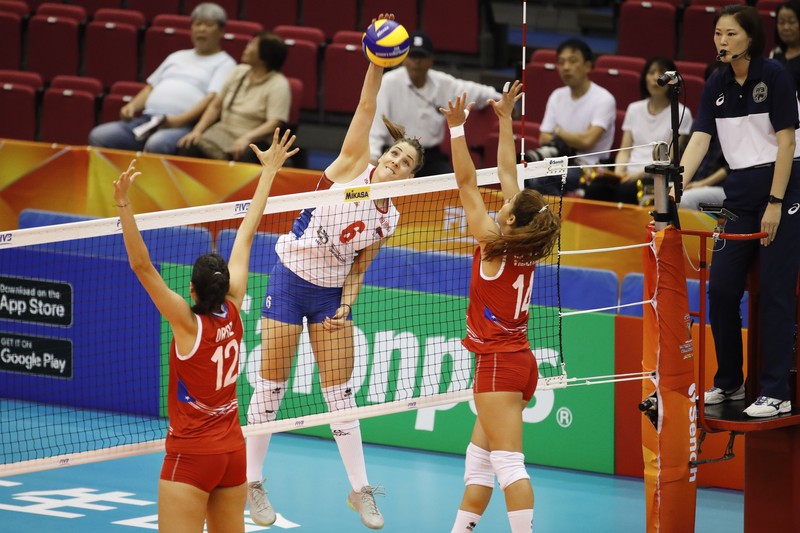 Unfortunate Bojana Milenković (19), who had very good tournament so far, came down awkwardly after a spike and had to leave the game. The latest news are that she had very serious knee injury, she will have to undergo surgery and pause between 6 and 8 months.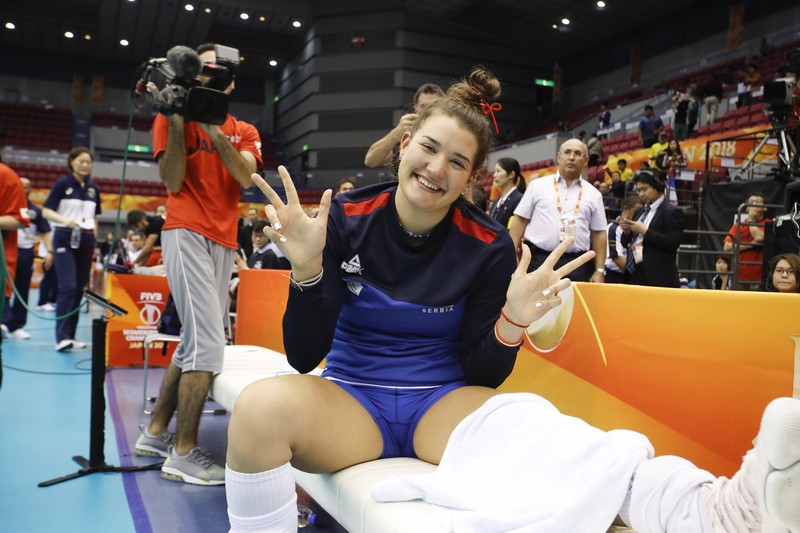 As always, statistics of Serbian team for this game: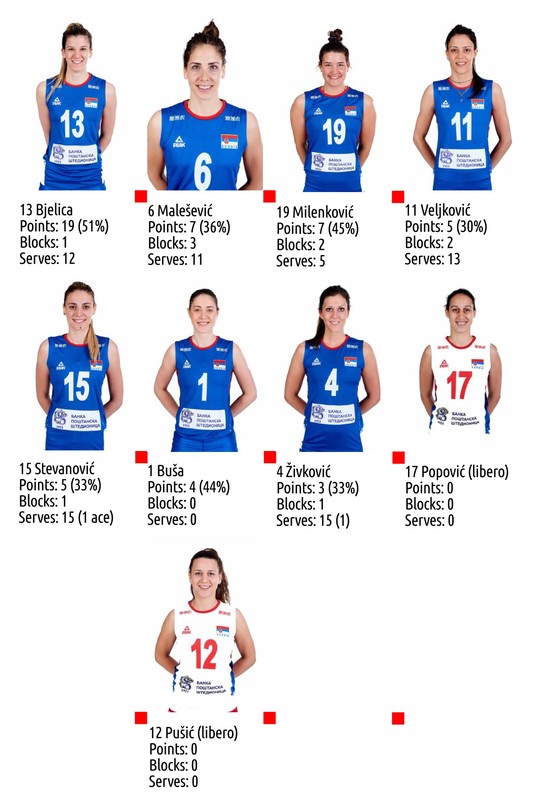 In conclusion to the first stage of competition, Serbia, Brazil, Dominican Republic and Puerto Rico are going to Nagoya, to the second stage, where they will play against the four teams from the Group A: Netherlands, Japan, Germany and Mexico. That will be Group E, but those matches will begin on October 7th and will last four days, so you can also get some rest.
See you soon!