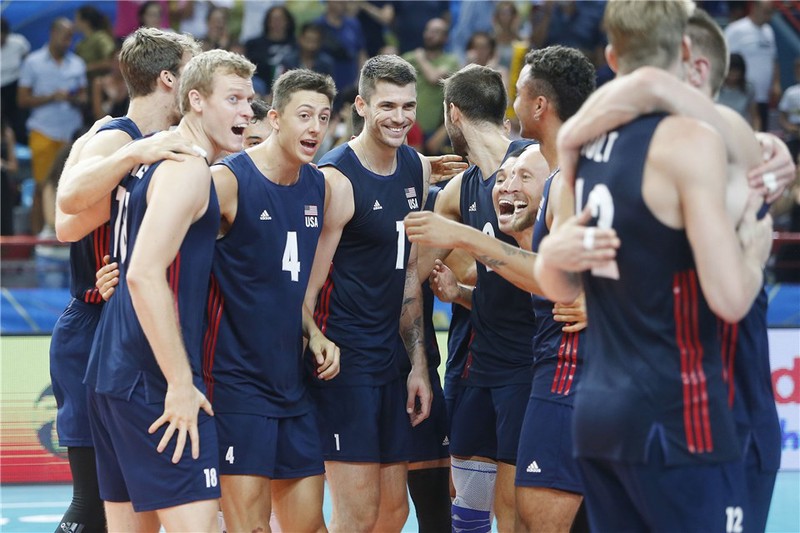 The fourth competition day of the World Championship was filled up with breathtaking games, but the match of the day was to take place in Bari where two contenders for the crown USA and Russia planned to find out who is stronger at the moment.
Starting squads of both teams didn't comprise any surprises. In the US team the position of the middle blocker was given to Taylor Averill. Sergey Shlyapnikov chose Egor Klyuka as an outside hitter.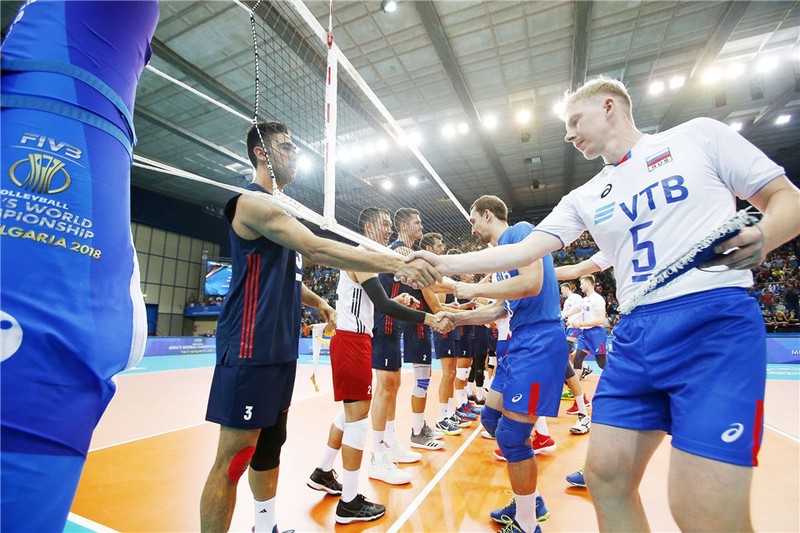 Russian team takes the lead in the beginning of the first set but very soon the disposition on the court got equal. USA players were much better and consistent at serving while Dmitiry Muserskiy and Maxim Mikhaylov were unable to give dificulties for Sander, Russell and Shoji. Numerous mistakes of Russians determined the result of the 1st set: 25-23 for the US team.
Start of the second set showed that Russians are not going to surrender that fast. Some lightning attacks by Muserskiy at the center of the net and powerful spikes from Mikhaylov give Nations League winners the edge over US team before second technical time-out. Shlyapnikov's team was capable of maintaining this adavantage: 25-20 and 1-1.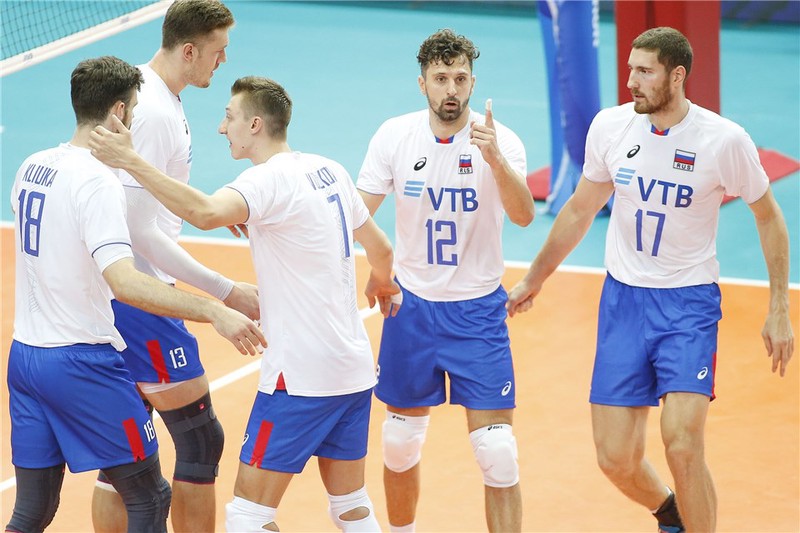 John Speraw replaced Averill with Smith before the third set trying to stop Muserskiy in the middle of the net. Accuracy of the Russian serves vanished, the same thing can't be said about Matthew Anderson and Taylor Sander. Their spikes and cannon serves continued to give Russians too much trouble they were no ready to cope with. Russian head coach tried to improve the reception effectiveness with Yury Berezhko replacing Dmitriy Volkov on the backline but it was too late: 25-23 and 2-1 for the US team.
Russia started the fourth set with a couple of powerful attacks by Mikhaylov and that resembled the evolution of the second set. But despite some monstrous blocks by Ilyas Kurkaev, the US team kept up with the pace of the Russian game and started to dictate even faster volleyball that Micah Christensen is so good at. Shlyapnikov used up almost all possible ways to change the course of the game replacing Butko and Mikhaylov for Grankin and Poletaev. At some moment the advantage shrank up to 2 points but Anderson and Russell again proved that the US team is one of the most obvious contenders for the title.
USA – Russia – 3-1 (25:23, 20:25, 25:23, 25:20)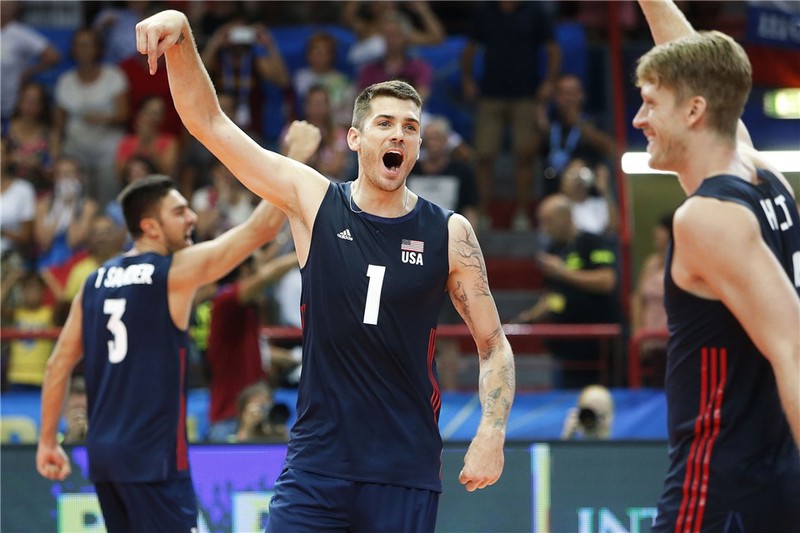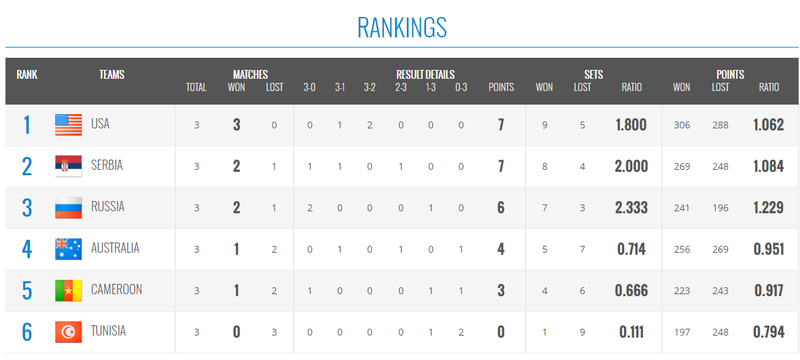 Photo: http://italy-bulgaria2018.fivb.com