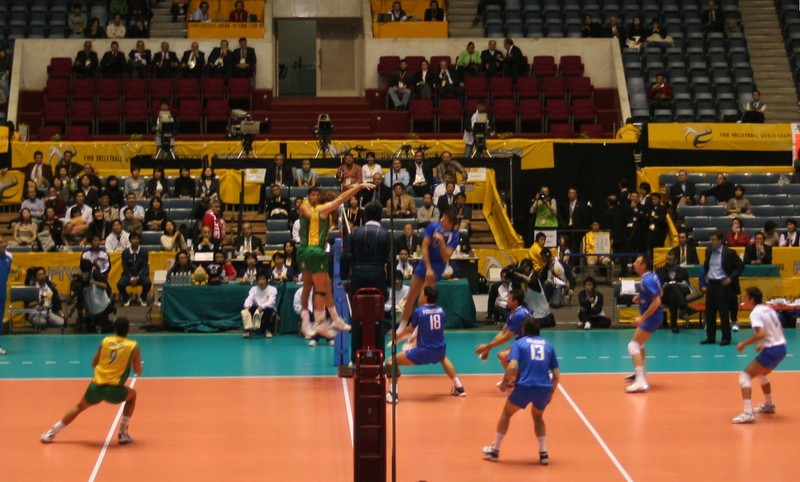 Disappointing debut of the national team in Turin at the final six, which slams against an opponent revealed an insurmountable rock. Heavy the score 0-3 and tomorrow we play everything against Poland.

Partial: 15-25, 20-25, 18-25
Second defeat of the World Cup for Italvolley, after the painless one against Russia, this time it is a really heavy defeat. Disappointment also for the 15 thousand spectators who have packed the Pala Alpitour.
In the first set Italy clearly suffered Serbia 25-15. Our opponents are able to recover every ball and our attacks are sterile.
In the second set the blues react, but keep the opponents' pace only up to 6-6, then the Serbs stretch out big and take the second partial 20-25.
The serataccia does not seem to change and the third set is the replica of the first two, with final 20-25.
Hopefully in the rescue, tonight against Poland in a match from inside or outside.
Impossible to hide the disappointment, not only has a defeat matured, but also a noticeable downsizing of the world dream. We have not been up to the opponents and the gap has been really remarkable. Now the hopes are linked both to the match tonight against Poland, but also to the result of the direct confrontation between Poles and Serbs.
This blow hurts, the good start of the world had bode well and even if all is not yet lost, the situation is critical. It weighs the fact that two defeats have come against the toughest opponents so far encountered. Of course that with the Russians was painless and on that occasion the Blues only gave up at the last, but the one with Serbia seemed an unconditional surrender.