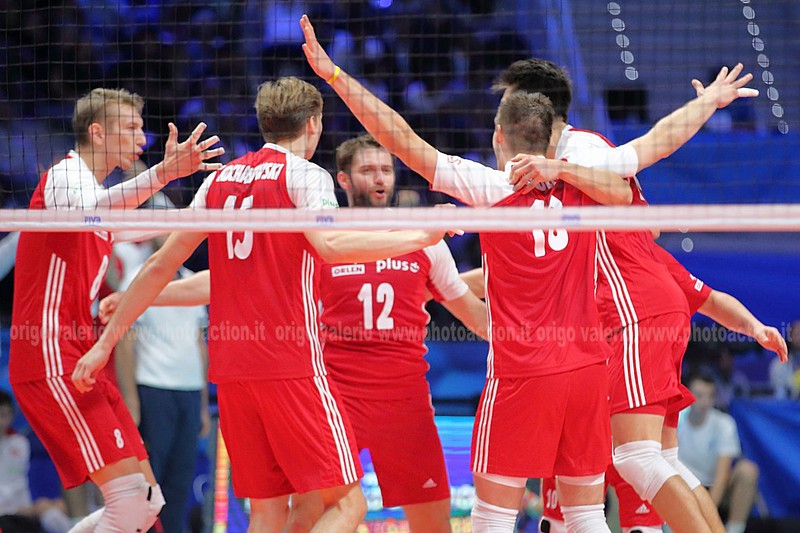 World Volleyball: Brazil-Poland 0-3
Nothing to do for the Brazilians Poland unleashes a sumptuous performance that liquidates the practice for the global encore.
Beaten Brazil that was in the fifth consecutive final, and who can not get the revenge on Poland.
Mvp of the match Bartosz Kurek who scores 24 points.
BRAZIL-POLAND - Poland is reconfirmed on the highest podium, after winning the 2014 world championship at home. Confirming is increasingly difficult and already Vital Heynen's men have succeeded in the enterprise. Once again the final with Brazil smiles to the Poles.
THE MATCH 0-3 (26-28, 20-25, 23-25) - Poland immediately ahead in the first set that run away to 18-13, but then Brazilian leap that recover up to 18-16. The final is fought blow by blow and the final is decided by a wall by Kurek.
The second set sees the Poles put the top gear and always with great protagonist Kurek they get the set for 23-25.
The match seems now addressed by the part of Poland that starts well even in the third partial coming forward at 10-4. The Brazilian CT tries to make some changes but the results do not seem to have been hoped for. The blow of the tail of the Brazilians who manage to get under it is an illusion but Poland regains the upper hand and takes home the third and decisive set for 25-23
Poland world champion !!