Round four of the women's Euro Championships in volleyball, pool B in Poland.
Italy is playing against Slovenia. Italian girls, which are clear favorites, have won all three matches so far while their opponents have lost all three.
It didn't look like that in the first set, though. There was a surprise in the making with Slovenia having two set points at 24 to 22. Italy managed to equal the score and win the set eventually. It shows well they are a far more experienced team.
This challenge for an out ball, initiated by Italy, went to ...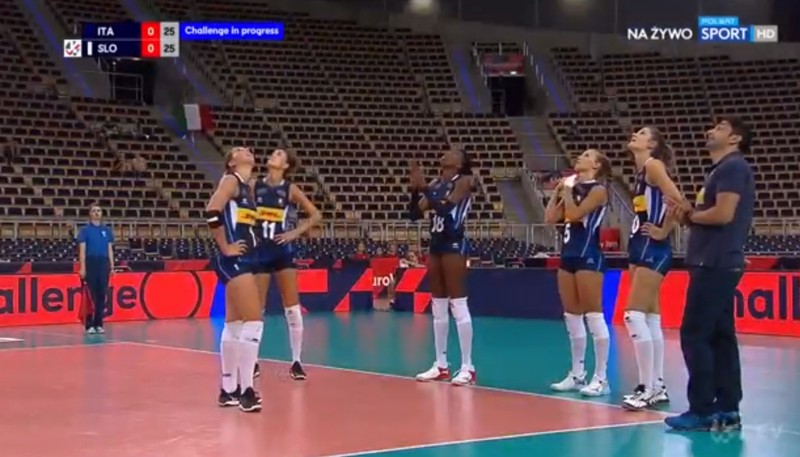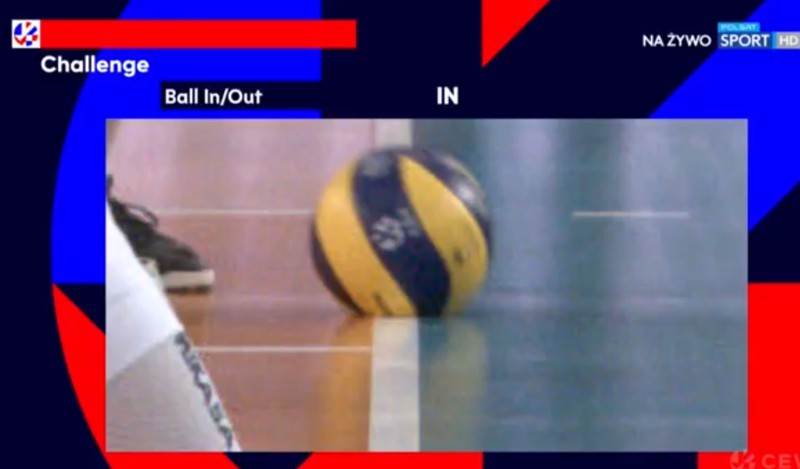 Slovenia. Yet the final score in the first set was 27 to 25 for Italy. And it's already 9 to 3 in the second set.
Links for today's match
Previous links
Poland vs Slovenia 3 : 0 [2019 CEV Volleyball European Championship - Women]

Women's Eurovolley official site
CEV site with results and fixtures