Men's Volleyball World Championships, 1st round of the 2nd phase of the tournament. The match between Slovenia and Belgium is going on right now in Bologna, Italy.
After first two sets Team Slovenia leads 2 to 0. Nevertheless, it is a tight score with both sets won on the difference at 26 points.
This is the second time these teams meet at the championships. In the first round, Slovenia won 3 to 2 after trailing for two sets.

Will Belgium manage to come back? Will they perform the same near miracle as their opponents did several days ago?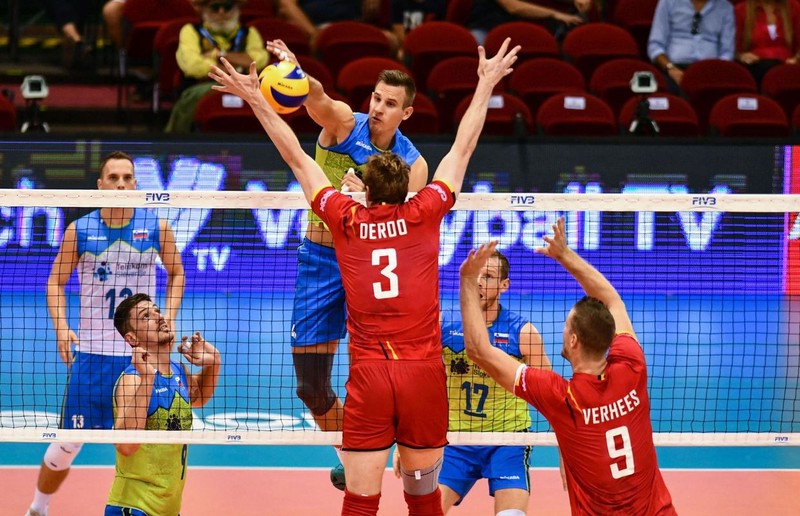 Stay tuned for the development and the final score.
Added after the match has finished ...
Slovenia did win with 3 to 0. To be honest, easier than expected.
The situation now in this group is as follows:
Brazil 14
Slovenia 12
Belgium 10
Australia 7

With two rounds left it looks like Brazil and Slovenia will clash for the first place and a direct promotion to the final group of the best 6 at the championships.