Ljubljana, Arena Stožice, the hall is full.
We are live in the middle of the first set, Slovenia vs Russia, quarterfinals.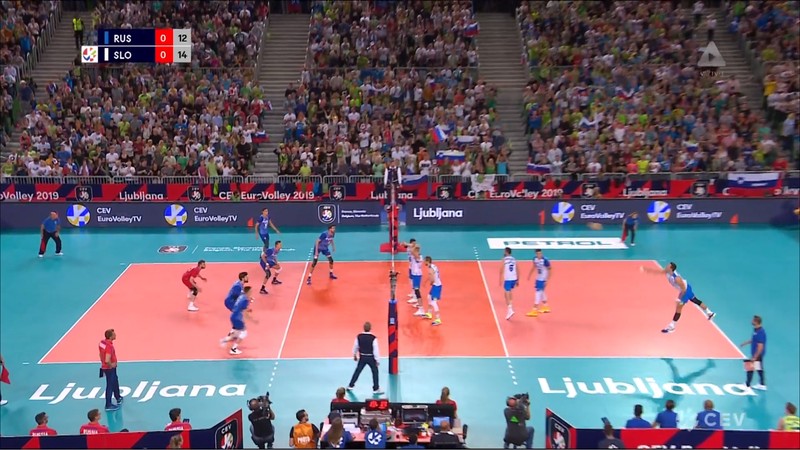 Very tight match so far. Slovenia is keeping pace with favorite team Russia, the current European champions.
The teams already met during the preliminary round of the championships. Russia won clearly with 3 to 0.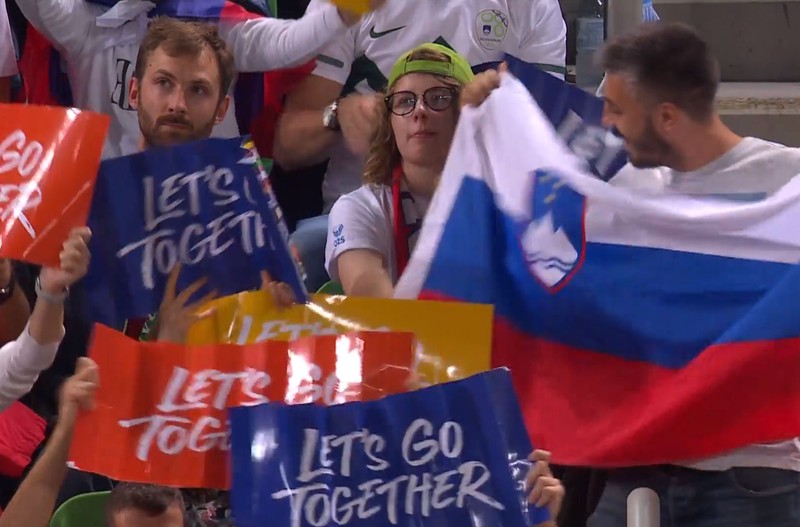 Current score is 18 to 17 for Slovenia. Point by point the teams are exchanging the direction of the match.
How will the match end? Who will progress in the semifinals?
Better and better