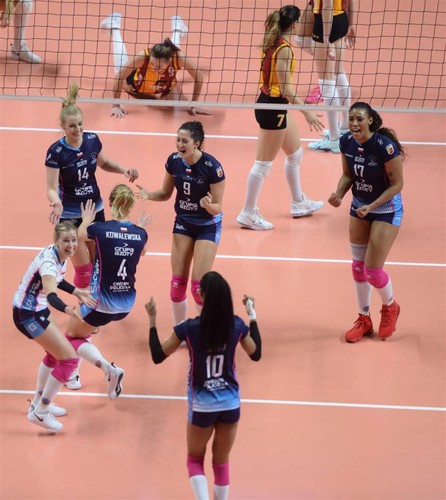 The match between polish based team, Grupa Azoty Chemik Police and turkish based team, Galatasaray HDI İstanbul in the 2020 women's volley cup competition was indeed a clash of the titans.
It took about five sets in deciding the winner of the tie as both teams showed class, absolute hunger and drive right from the beginning to the end of the game.
Due to the history and rating of both teams, clashes like this one that requires more of luck to come out as the victors. The game which ended 2-3 (25-19, 18-25, 25-19, 23-25, 12-15) in favour of the visitors, Grupa Azoty Chemik Police, saw the hosts, eliminated from the competition.
Grupa Azoty Chemik Police and cuban international, Wilma Salas stood out amongst the players judging by her performances last night where she bagged 17 points for the team.