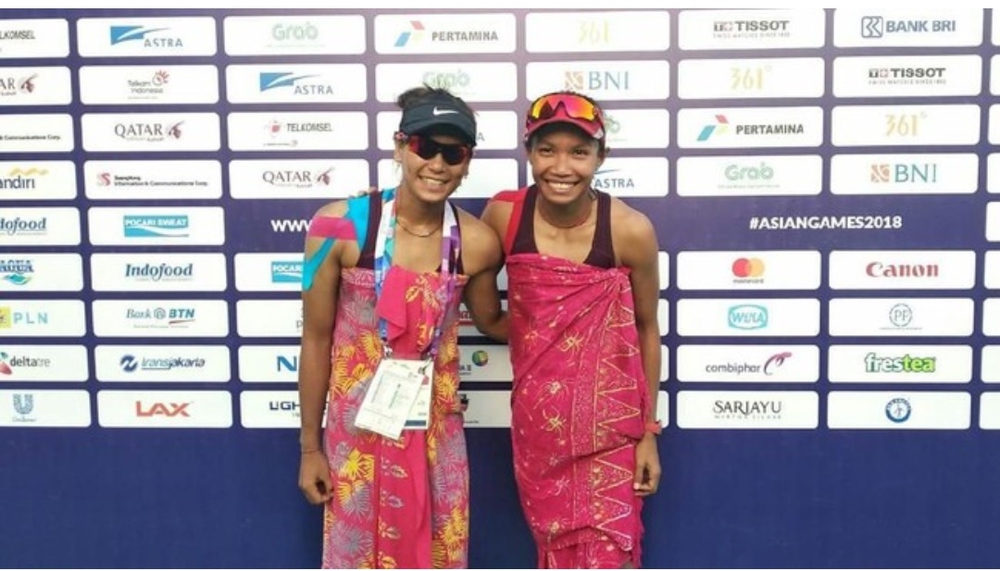 The Indonesian team defeated Vietnam in the 2018 Asian Games daughter's beach volleyball qualification round. Indonesia then sought victory in the next two games.
Juliana Dhita and Utami Putu who are members of pool D face Nguyen Thi Cam and Huynh Do Hong. Compete at the beach volleyball venue, Jakabaring Sport City, Monday (08/20/2018), Juliana-Utami won 21-10, 21-16.
From the start of the match, the red-and-white national team continued to dominate. While Nguyen-Huynh can't do much. As a result, the team's hot balls managed to land perfectly on the opponent's white sand in the first set with a 21-10 advantage.
Entering the second round, the Indonesian team regained control of the match. But in the middle of the match, opponents had chased points.
Do not want to be left behind, the home team again chased points and finally managed to close the game with a score of 21-16. Juliana and Utami won.
"From the beginning we were given a game strategy by the coach so that it was easier to overcome the opposing team. I can say that (easy win)," Juliana said after the match.
After defeating Vietnam, Juliana and Utami will return to focus on training to face Kazakhstan and Thailand. They plan to re-discuss the strategy of the game to conquer the 2 opposing teams.
"There are still 2 more teams that we have not met, namely Kazakhstan and Thailand. Tonight we will discuss again with the coach so that we can win in tomorrow's match," said Juliana.
"We have already won and never lost, all the strategy of the game we have tried and the opponent has also been read. We continue to strive to the maximum and we promise to improve the game with deficiencies," he concluded.