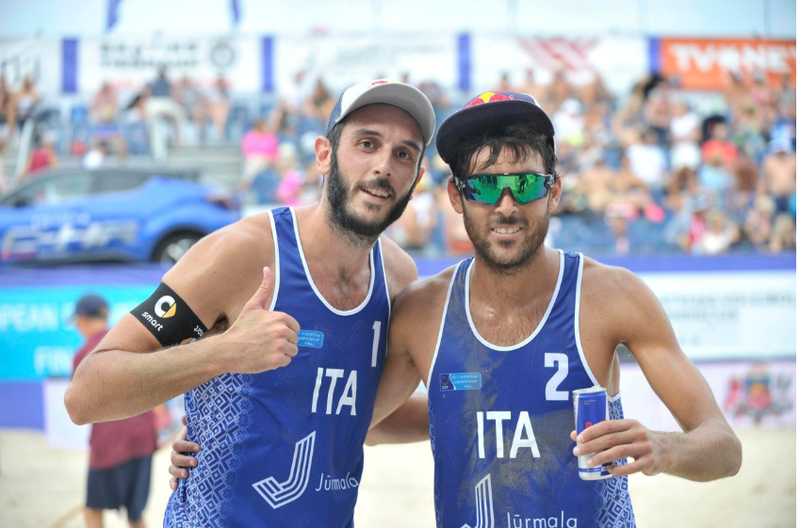 The couple Lupo-Nicolai go to the next round while Marta Menegatti and Viktoria Orsi Toth qualified at last sixteen, have been defeated by the Americans Hughes and Summer.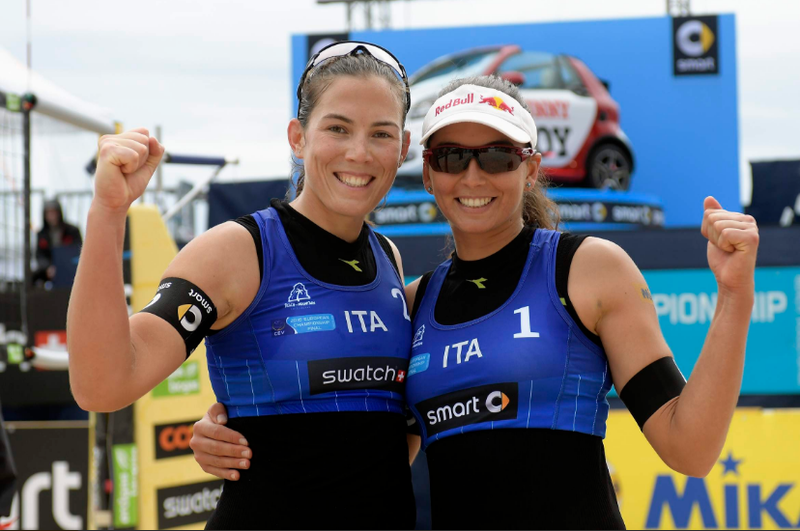 In the five-star Major tournament has taken part 3 Italians couples: Rossi-Caminati who started at qualification stage, the Olympic vice- champions Lupo and Nicolai who started directly from the Main Draw stage and for women has partecipated Menegatti and Orsi Toth directly showed in the main table after having just got the gold medal at Agadir ( two stars tournament).

In the men tournament the couple made by Rossi and Caminati haven't reached the main table because defeated by the two Austrians Seidl and Waller with a result of 2-1 (15-21, 21-9, 16-14) and also the other couple composed by Paolo Nicolai e Daniele Lupo were beated with a result of 2-0 (21-17, 21-16) by the Austrians Ermacora and Pristauz, however, conversely from the first couple the two vice-champions has won the next match against the Americans Brunner and Hyden with a result of 2-1 (21-17, 18-21, 16-14), obtaining in this way the qualification at the first round with direct elimination.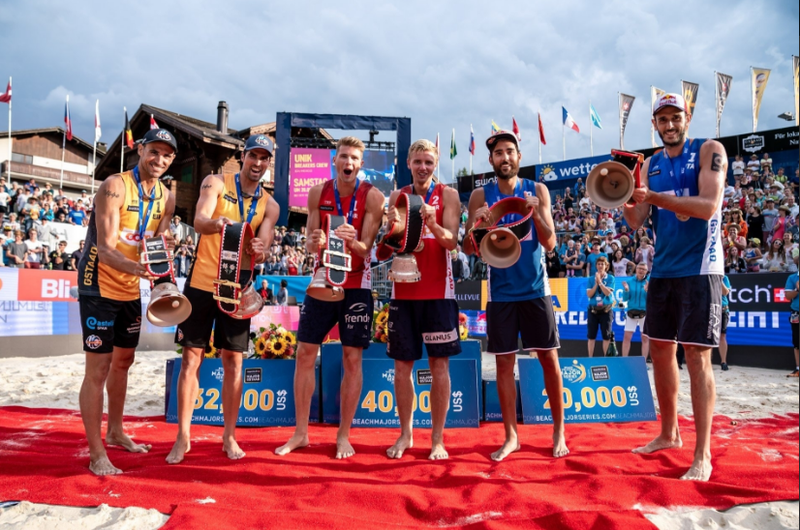 As concerning the women tournament, the couple Menegatti- Toth arrived to this championship after have got the gold medal at Agadir two stars tournament that they won beating in the final match the Czech Bonnerova and Nakladalova with a result of 2-1 (19-21, 21-19, 15-12). This victory has inspired them a lot of confidence for the Vienna's tournament, since the moment they were separated for two years because of Viktori's disqualification. Anyvway, they started this tournament in a very positive period for both, the italians, in fact, in the first match even won the couple who was worldwide considered the best, composed by the Canadians Bansley and Wilkerson with a result of 2-0 (21-16, 21-18) and successively with an extraordinary performance also defeated the European vice- champions Betschart and Huberli with a result of 2-0 (21-13, 21-19).

However, all the things have an end, and so they were defeated in the match against the Americans Hughes and Summer. Nevertheless, in despite of this defeat, it should be considered the fact the success that they have achieved during this tournament is already unbelievable above all if we consider that they were in what has been defined a "iron tournament" constituted by very high skilled athletes and that one week ago they started to play again after a pause that had been lasting for two years.