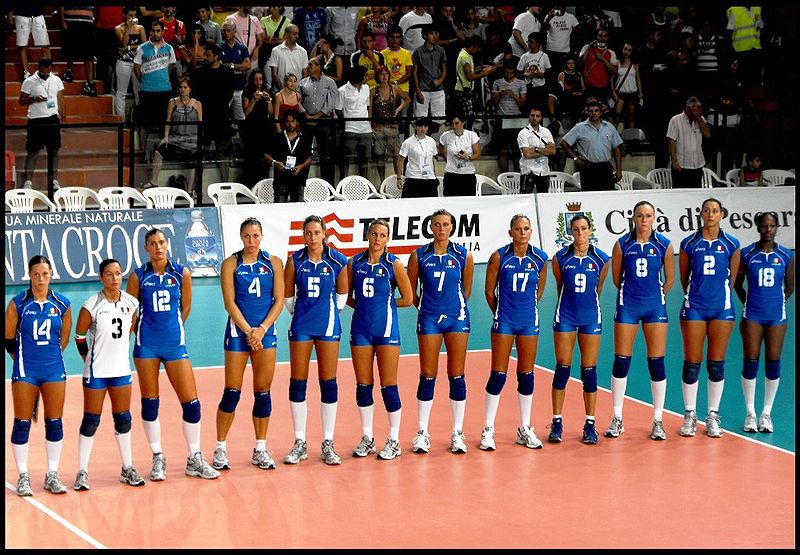 Italvolley survived a tough match against Japan (3-2) and continues undefeated, with 10 consecutive victories and only 5 sets lost, in the Volleyball Women's World Championship that takes place in Japan.
With this victory, and despite the match tomorrow between Italian and Serbian, which will determine the champion of group G, both have already secured their passage to the semi-finals, which will be held on Friday the 19th in Yokohama.
Yesterday, at Nippon Gaishi Hall Nagoya, and with 8,000 fans, the Italian team has overcame one of the toughest matches (25-20, 22-25, 25-21, 19-25, and 15-13), before a whole host that came to them 'on the ropes' and that it could seriously endanger their pass to the semi-finals.
On two players of african origin, the opposite Paola Egonu and the spiker of four Miryam Sylla, nigerian and ivorian, respectively, fell the responsibility in attack of the Italian team. And both did not disappoint. Egonu, with 36 points, and Sylla, with 19, assume effectively their responsibility. When in the fourth set, the forces of both began to falter, was the central Lucia Bosetti, who took over the reins.
In the tie-break, Egonu was recovered and Ofelia Malinov entrusted with the balls to be decisive. Three of the first points of the set were attacks Egonu that, at 19 years of age and 1,93 tall, is on its way to become a star. Their shots are like shells that reached 99 miles per hour and his temper on the pitch does not reflect at all that this is his first appearance in a World cup.
The dream of Italy, which will be for the fourth time in a semifinals world cup, is re-win the gold, which won 16 years ago in Berlin.