We can consider a surprise considering that we are talking about the two teams that were defeated by the direct confrontation within their group: Japan eliminates South Korea hostess but protagonist of a decidedly opaque and imprecise race, too many errors for the Koreans who have suffered the considerable regularity imposed on the game by the Japanese that impose 3-1 (22-25, 25-23.26-24, 28-26) thanks to a greater concreteness in the decisive phases of each single set than for other they ended up with very little waste.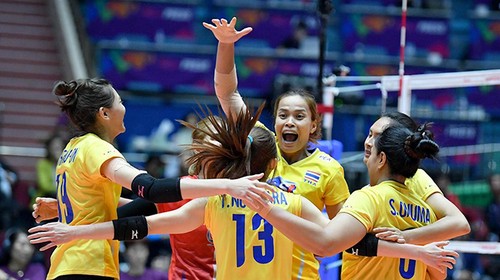 Japan, 9-time Asian champion, will face Thailand in the final of this twentieth edition which - and it was the even bigger surprise - beat China superfavor: 3-1 for the Thai (23-25, 25–22, 34 -32, 25-23) that were the protagonists of a long, exhausting and very courageous race. Over two and a half hours of challenge during which Thailand re-joined the first set lost going on to play each other angrily. Incredible the third, which ended after 64 furious exchanges. China surprised by Thailand's combativeness despite its top scorer Liu Yanhan's 19 points but overshadowed by the devastating trial of Chatchu-on Moksri (28 points). Fantastic the direction of the usual Tomkom Nootsara that in the end really made the difference.
Thailand is now pursuing its third continental title in the final scheduled for Sunday morning at 09.00. At 06.30 am instead the consolation final for the third place among the disappointed superfavorites, China and South Korea. The fifth place final will be between Taipei, which beat Indonesia 3-1, and Kazakhstan that surpassed Iran 3-0. India and Australia winning the semifinal for the ninth place win the right to participate in the qualifying tournament for the Tokyo Olympics to be held in January and which will involve ten teams.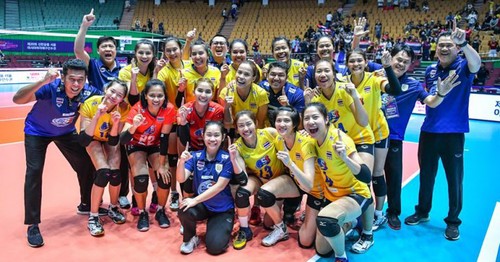 After the match, Thailand team captain Nootsara Tomkom said, "I have to thank my team-mates and staff coaches. We fought until the very end and so I am very proud of my team for today's win. The younger players in my team lost confidence in the beginning because of some mistakes they made, so as I encouraged them we started working more together and that made me more energetic as well."