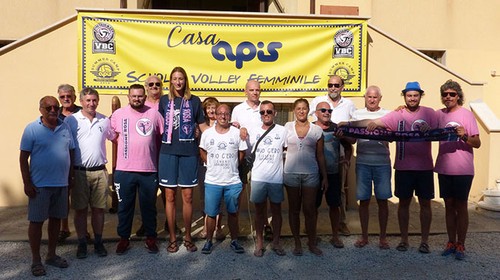 Here is revealed the "mystery of the opposite spiker" that hovered around the Vbc Casalmaggiore: at the structure in Forte dei Marmi, for all now called "Casa Apis", in front of the fans rushed for the Fan Day, it was presented to the public the new pink player, Lara Vukasovic. The conference opens with the warm greeting of the "landlord" Luciano Bregalanti, owner of the company Apis, who sincerely thanked all those present.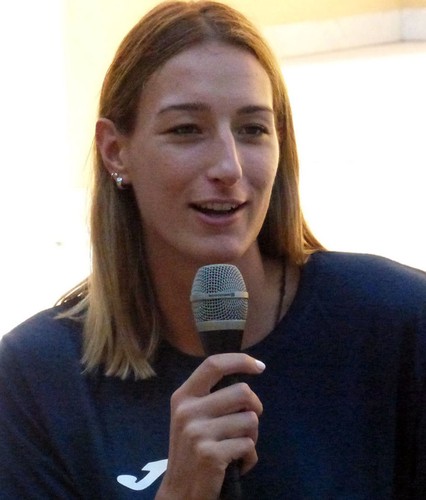 Lara is an opposite of 197 cm, raised in her Zagreb (French-Croatian nationality), where she remained until 2012, when she decided to move to the United States, more precisely to California at the University of Berkeley where she remained until to 2017 when he moved to Paris at Les Mariannes.
"It is a dream to be here - says Lara (photo on the left) present at the conference aided by the translation of the Vbc executive Daniela Valentini - and above all to have arrived in the Italian championship, a very high level championship that will surely help me to improve my characteristics of striker. I wanted to try my hand at a similar championship but above all I wanted to arrive in this country (Italy n.d.r.) of which I love culture. "

Vukasovic, born in 1994, will wear the number 4 shirt and, after the customary visits on the first day, will join the training sessions today, Thursday 22 August.