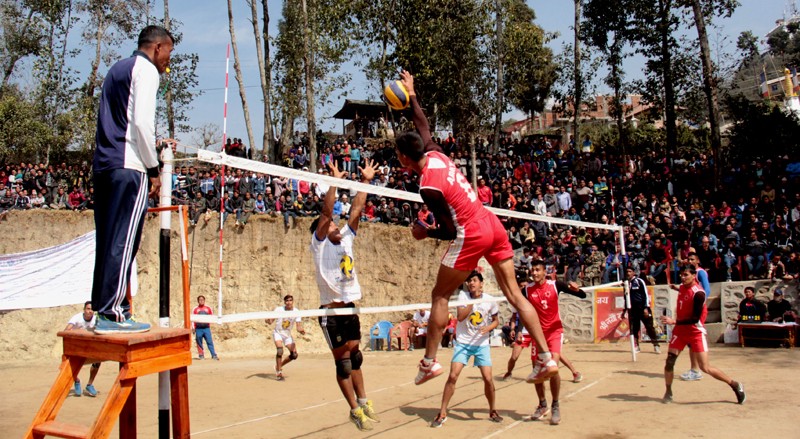 The National sport of Nepal is Volleyball. Well, it has not been much that it was made as a national sport for Nepal. It was announced around 2 years ago.
But, now the doubts have started to increase whether or not volleyball will continue as the national sport of Nepal. Recently, Ministry of Youth ans Sports for Nepal has listed the sports that will be given the priority for their development by the government of Nepal. In this list, there is no any provisions for volleyball. So, the doubts have increased.
Around 22 months ago, volleyball was declared as the national game for Nepal by the government of Nepal. Depending upon the condition of Nepal and the players interested towards the game, prime minister of Nepal at that period i.e. Pushpa Kamal Dahal Aka Prachanda was the major person under whom this decision was taken. Noe the national Sports Law in being changed and there is no provision for national sport under the act so it is suspected that volleyball will trouble in the future.
Under the law it has been clearly written that Nepal Government can declare the national sports for Nepal but the current national game for Nepal has not been mentioned under the act which make s it much more complex.
The volleyball society of Nepal has asked the government to take a look at this issue and they have mentioned that volleyball is the national game of Nepal and it should be included and clearly written in the law as well.
The stakeholders has said that the law will be edited and it will be written as well but we have to wait till it is being written. The national volleyball coach, Jagdish Bhatta is worried about this issue as well. He adds, there has been some mistakes which needs to be corrected.
Before volleyball was declared as the national game for Nepal, it was researched by a group of team to declare it as a national sport. In a country where football and cricket is so popular, volleyball was declared as the national sport in order to lift the status of the game.
Volleyball has a sports union in all the districts of Nepal. Probably, few sport which has so.
So, how these things will be proceeded we will know in future.