Betman was born and raised back in the good old times when men were men, and women were, well… women. Real women. Today, the Olympic regulations says that a man can become a woman if "the athlete can demonstrate that her (sic!) total testosterone level in serum has been below 10 nmol/L for at least 12 months". What the f***?!?

So, the twisted biker Rhys McKinnon, owner of the full sized python, will not be the only one to pollute women sports? Just because he feels like a woman!?
"I am one of the only transgender world champions in any sport. I achieved this in my 2018 UCI Masters Track Cycling gold medal in the Women 35-44 Sprint event in Los Angeles.
In the summer of 2018, I reached a UCI Elite world ranking of 90th in the sprint event. My goal is to compete for Canada in the 2020 and 2024 Olympics. This might make me the first out transgender Olympian."
— Rhys McKinnon a.k.a. Rachel McKinnon
Can you believe it? Are we going to see at the next Olympics a women swimmers with hairy chests? Are we going to be forced to watch women volleyball match with (much) more than one ball? Are we going to have more than one Serena Williams on the WTA tennis tour?
Well, today Betman feels like a crowd, and will riot in the streets against such travesty… or if you have a better expression for this, go ahead and send it in the comments!
In the meantime, here is a little test — Can you tell the difference?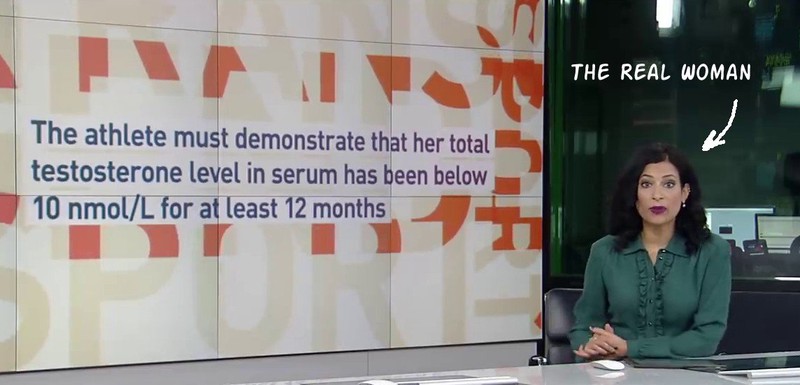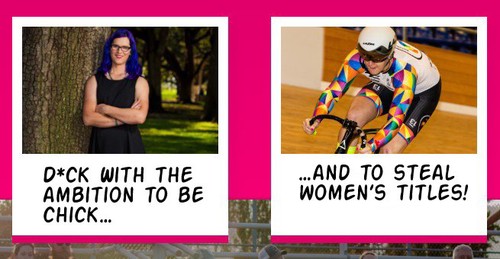 If you can't, you will soon have the Olympics full of new women-record breakers, very much alike British rapper Zuby, who has convincingly demonstrated it by breaking the women's weightlifting record! How did he achieve this remarkable accomplishment? He proclaimed himself a female for a day! Congratulations, Zuby!
You can see his… OK, hers rant here:

Olympics will never be the same again. Instead of being blatant fascist indoctrination created to keep the masses under control, now it will be a monstrously perverted & blatant fascist indoctrination created to keep the masses under control.
Or — if you look from the other side — this may be quite appropriate finale of the criminal capitalist abuse of professional sport, and the beginning of awakening about the criminal bunch who organize "circentes" in order to deny people of "panem".

DISCLAIMER: Betman really does not have anything against your feeling as a woman any day, but please… be a woman BEFORE that. And if you are not, be so polite to stay out of competition with real women.
Rant over!